Pappy Birthday Chorleywood
Half a century after it was unleashed on an unsuspecting Britain, in 2011 Campaign volunteer Emily Earhart looked at the history and future of the Chorleywood 'Bread' Process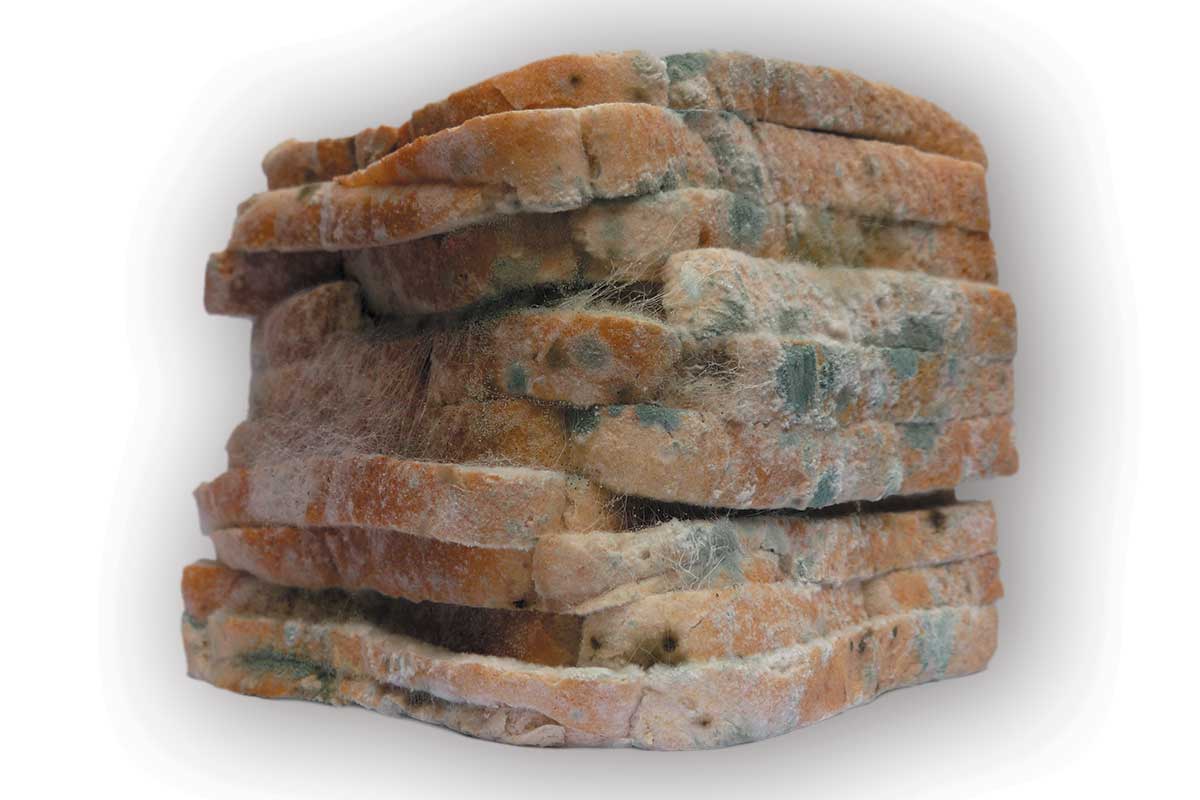 We are all familiar with spongy, tasteless and additive-laden supermarket loaves, but how much do we know about the history behind Chorleywood 'Bread' Process (CBP), the industrial system that has reshaped Britain's loaf life over the past fifty years? A closer look at the social and historical origins of CBP can better equip us to change the future of bread in Britain.
War Child
After World War II, the UK government joined forces with the baking sector to create the British Baking Industries Research Association (BBIRA) in the Hertfordshire village of Chorleywood, a partnership meant to strengthen and protect both the British baking industry and British wheat farmers. To compete with the increasing import of Canadian hard wheat in the 1950s, the BBIRA, led by Dr. George Elton, sought to increase English soft wheatís oven spring while reducing production time.
BBIRA's studies resulted in a controlled energy batch mixing without bulk fermentation using a Morton Z blade mixer that required additional inputs: oxidising agents, emulsifiers, extra yeast, preservatives, and lots of water to adjust the consistency. This process also required large volumes of refrigerated water to cool down the dough, which had been heated by the energy intensive mixing. Thus in July 1961 the Chorleywood 'Bread' Process, a high input, no time, energy intensive process was born.
While BBIRA's research was intended to support and protect the baking industries, CBP, with all its input and equipment requirements, was a hard sell to bakers. It wasn't until 1962 with Lord Rank, CEO of Hovis, that CBP gained its first commercial acceptance. Widespread commercial use of CBP was promoted and pushed by improver companies, which profited from the additives CBP required.
Within a decade, CBP became the standard commercial method of loaf production and today continues to be the method by which perhaps around 80% of British loaves are produced. The predominance of CBP in Britain today is therefore the result of increasing industrialisation of the food industry post World War II and the market capitalist interests that accompanied this transition, reducing bread to a cheap, time efficient, energy intensive food source.
Value loaf vs. loaf values
As we face the future of bread in this country, we must ask, what do we value in it? Is it the height or squishiness of a loaf as CBP marketers might have us believe? Is it the reduction of time and cost as BBIRA sought? Or is bread about embracing time, flavour, community, and craft? A future for bread in Britain that embraces these values and conserves resources is far more likely to protect and preserve the interests, health, and culture of the British people than improvers, emulsifiers, and preservatives.
Getting Real
Fortunately, there are already British bakers doing just that. Paul Barker, former employee of the Flour Milling and Baking Research Association in Chorleywood, now runs Cinnamon Square Bakery in Rickmansworth and Ruislip, preserving the craft of long fermented loaves with his 27-hour Standard English bread and a 127-hour sourdough.
Nicholas and Harris, a subsidiary of the Finsbury Food Group, is proving that additive-free baking and large scale production don't have to be mutually exclusive terms. Based in Salisbury, Nicholas and Harris produce all-natural breads - including some long-fermented and even sourdough loaves - under the Vogel's, Doves Farm, Village Bakery, and Cranks brands. Cinnamon Square and Nicholas and Harris are just two examples of the ever-growing number of Real Bread bakeries across Britain that are already providing viable alternatives to CBP.
As CBP turns fifty this July, let's commemorate the milestone appropriately: not by celebration but by challenging its replacement by a mere filling-carrying commodity. A future of better bread in Britain calls on us all to put the values of time, flavour, community, and craft first. The Real Bread bakers who have listed their loaves on the Campaign's Real Bread Map are leading this reorientation of food values, proving that bread can sustain us beyond pappiness.
See also
---
Originally published in True Loaf magazine issue 8, July 2011
---
SHARE