When the London 2012 Olympic and Paralympic organisers promote a healthy, ethical and sustainable approach to food, there could be a fabulous food legacy from the London 2012 Olympics. For example:


Food growing: Londoners need more food-growing spaces. Allotment waiting lists are sometimes decades long, yet the popularity of food-growing is burgeoning. Sustain therefore worked with the Big Lottery, London Food Board, Greater London Authority and many others to run the Capital Growth campaign for 2,012 new community food growing spaces for London by the end of 2012. We're delighted to report that this ambitious target was achieved! Landowners - big and small - came forward to offer land for communities to use. Now we're working to make those spaces more resilient and productive, and to run a network of the Capital's food growers, to share learning and experiences. Sustain also launched The Big Dig, to inspire more communities around the UK to get involved. Together we can transform our food, and transform the places in which we live.

Transformation of the catering industry: About half of the food we eat in the UK is eaten outside the home, much of it provided by caterers. In recent years, a great deal of attention has (quite rightly) focused on supermarkets to improve their health, ethical and sustainability standards. If the catering industry, inspired by the Olympics, were also to adopt healthy, ethical and sustainable food standards, we could transform the food system, greatly reduce greenhouse gas emissions and improve the prospects for millions of food producers and farm animals. Sustain supported the London 2012 organisers to adopt healthy and sustainable standards for food to be served at the London 2012 Games, in its London 2012 Food Vision and launched the Food Legacy programme and the Sustainable Fish City campaign that is now spreading to other cities around the UK.

Better prospects for sustainable food producers: If caterers are required by the London 2012 process to improve their buying habits, then sustainable farmers and food producers can make a better living. And if other sports event organisers and institutions adopt the same principles, that market can be maintained long into the future. There are already encouraging signs that major caterers who have won London 2012 contracts are changing their buying habits, adopting long-term buying policies on issues such as sustainable fish, higher welfare animal products, and Fairtrade. In 2011, we worked with the organisers to develop a Food Legacy programme to promote food sustainability to the wider catering sector, and to create more opportunities for sustainable food producers and food SMEs.

Training for caterers: Catering qualifications often do not address the health, ethics or sustainability of the food system. London 2012 Olympics could catalyse a change in training to inspire thousands of caterers to adopt a more sustainable approach to nutrition, seasonality, fair trade, sustainable fish, and reducing energy use and food waste. Sustain is currently working on a catering training programme in partnership with the Greenwich Co-operative Development Agency. See the Good Food Training pages to find out more, and also Sustain's Ethical Eats project, which has worked on good food training and qualifications.

Share
Get updates
Olympic Food: Sustain ran a five-year programme of work to win healthy and sustainable food standards for the London 2012 Olympic and Paralympic Games.
Menu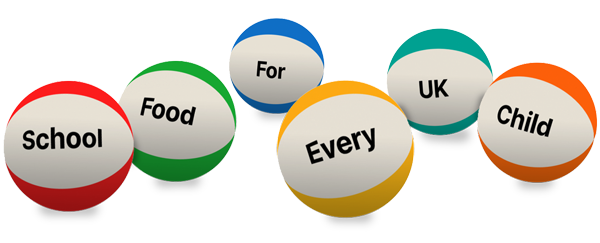 Ask your MP to end the school food postcode lottery now
Support our charity
Donate to enhance the health and welfare of people, animals and the planet.