In spring 2009, the London Organising Committee of the 2012 Olympic and Paralympic Games (LOCOG) convened a Food Advisory Group to help explore how to achieve the best possible food in terms of volume, quality, safety, health and sustainability. The Food Advisory Group also set out to complement London 2012's commitments on issues such as increasing fair trade, reducing waste, energy and greenhouse gases, and engaging diverse small- and medium-sized food enterprises; whilst also making significant contributions to the communications and legacy of the 2012 Games.


The original London 2012 Food Advisory Group included representatives from the farming, catering and food manufacturing industries, the three food sponsors of the Games (McDonald's, Coca-Cola and Cadbury), as well as the Chair of the London Food Board, Rosie Boycott (pictured right). Sustain's policy director Kath Dalmeny was also a member, and chaired a working group which consulted with over 50 industry, government and conservation organisations to make recommendations on a world-class standard for sustainable fish for the Games.

In 2011, this group evolved into the Food Legacy programme, to help influence the wider catering sector and encourage more businesses to serve healthy and sustainable food and to support smaller and medium-sized food enterprises.

The London 2012 Food Vision was published on December 7, 2009, preparing the ground for "invitations to negotiate" for food contracts to be issued in spring and summer 2010, with catering contract negotiations concluding in March 2011.

In discussions leading up to publication of the London 2012 Food Vision, Sustain championed healthy, ethical and sustainable food, in line with the principles set out in Sustain's Sustainable Food Guidelines. We also advocate this approach with private and public sector caterers, to use the momentum created by the London 2012 Olympic and Paralympic Games to achieve a major and lasting transformation in the food system.

We also argued that the food sponsors of London 2012 - McDonald's, Coca-Cola and Cadbury could make great strides in improving the healthiness and sustainability of their own products. They had already taken some steps. For example:
McDonald's had begun to offer fruit as part of their children's meals; used British beef; sold organic milk as part of Happy Meals; was investing in sustainable fish (and before the London 2012 Games, went on to commit to using certified Marine Stewardship Council fish in its 'Filet-o-Fish' products across Europe)
Cadbury Dairy Milk chocolate had become Fairtrade
Coca-Cola was investigating ways to reduce packaging waste
But there was (and is) still a great deal more that could be done. And if the Olympics can do it, then why not other international sports event organisers? There are several international events coming to the UK over the next few years, including the Rugby League World Cup, the Glasgow Commonwealth Games and the Rugby Union World Cup. During 2010, Sustain also helped the organisers of England's bid for the Football World Cup 2018 with development of their sustainability strategy. Unfortunately, the England 2018 bid was not successful, but we have continued to champion sustainable food with other large-scale event organisers.
Event organisers could take a leaf out of Copenhagen's book. The organisers for the United Nations Climate Change Conference in December 2009 recognised food's vital role in tackling climate change. For the conference catering, they specified, among other things, 65% organic food, fair trade products, and tap water instead of bottled water. Download the UNCCC catering policy here [35kb PDF].
Share
Get updates
Olympic Food: Sustain ran a five-year programme of work to win healthy and sustainable food standards for the London 2012 Olympic and Paralympic Games.
Menu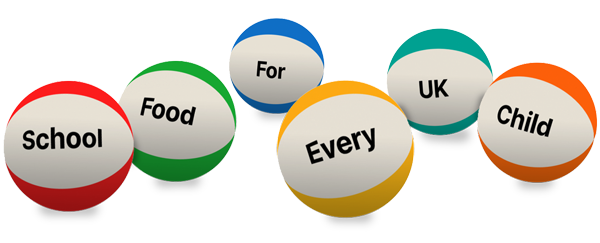 Ask your MP to end the school food postcode lottery now
Support our charity
Donate to enhance the health and welfare of people, animals and the planet.