Sustain's CEO Kath Dalmeny one of 10 top most influential campaigners in 2018
Sustain's chief executive Kath Dalmeny has been identified as one of the UK's 10 most influential campaigners in 2018 as part of The Right Ethos Awards.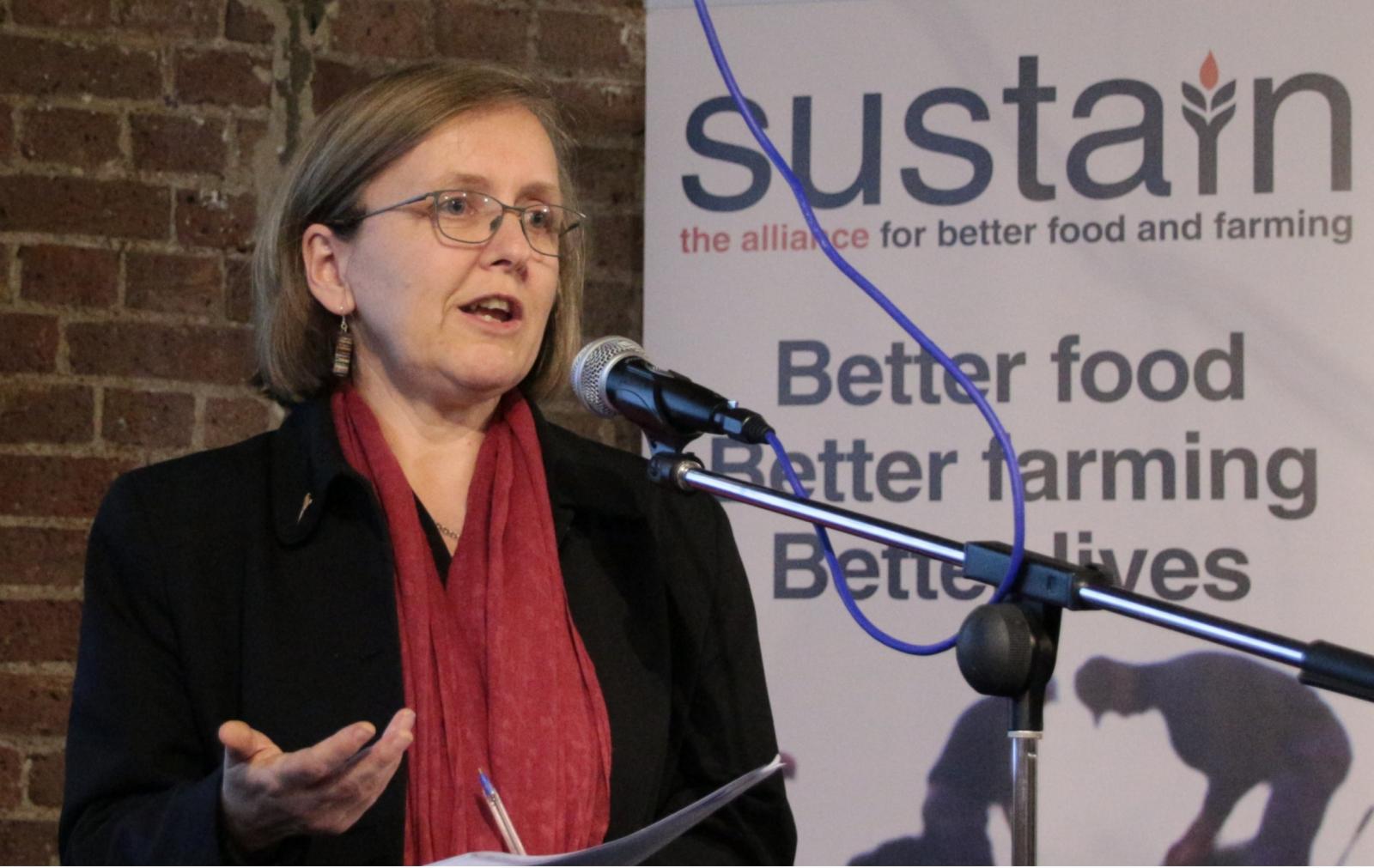 During the summer, The Right Ethos asked for nominations for those who are the most influential in the non-profit sector working within Campaigns, Advocacy, Policy and Public Affairs in 2018. They received over 300 nominations and at the end of September announced the list of 10 Most Influential Campaigners, which included Sustain's Chief Executive Kath Dalmeny.
Kath responded to this recognition on Twitter (@Kath_Dalmeny) saying "I am very chuffed on behalf of the @UKSustain staff and alliance – we walk arm in arm, in the company of giants. Here's to healthy, sustainable and fair food and farming. Bloomin' well worth campaigning for, say I!"
Two campaigners working for Sustain alliance members were also included in the Top 10 Most Influential Campaigners, and we send the congratulations too (as well as all the others) - Alison Garnham from Child Poverty Action Group and Chris Gee from WWF UK.
Kath Dalmeny was recognised in this list because she has been instrumental in establishing many of the Sustain alliance's influential initiatives over the years, including:
From 2016 and continuing, Sustain's Brexit Forum and the Campaign for a Better Food Britain
The Sustainable Fish Cities campaign, which has now won pledges to serve 100% verifiably sustainable fish from caterers that together serve well over 0.85 billion meals a year
The Good Food for Our Money campaign and the Campaign for Better Hospital Food, which have won healthy and sustainable food standards for Whitehall, prisons and parts of the armed forces, and in NHS Standard Contracts for hospitals
The Good Food for London and Beyond the Food Bank reports, mapping uptake of good food schemes by London boroughs, for the benefit of citizens, food producers, farm animals and the environment, and encouraging healthy competition between local authorities
The Right to Food initiative, launched in 2017, aiming to provide the legal foundations that would ensure that everyone, no matter what their circumstances, is able to eat well and not experience hunger
Kath is currently a commissioner for the RSA Food, Farming and Countryside Commission, a member of the steering group for the Alliance to Save Our Antibiotics, and a member of the London Food Board, advising the Mayor of London on food policy in the capital. On a voluntary basis, Kath is a trustee of the award-winning community-run box scheme and farmers' market Growing Communities and the food policy charity that helps individuals and organisations working towards more sustainable, equitable food systems, Food Matters.
Support our charity
Donate to enhance the health and welfare of people, animals and the planet.