A wide group of orgs including Sustain, Which?, RSPB and the TUC, led by Greener UK, have written to the Prime Minister and Secretaries of State urging compromise on the Retained EU Legislation Bill.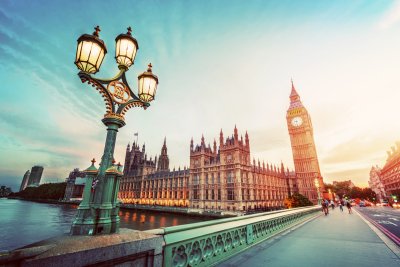 Houses of Parliament, UK. Credit: PHOTOCREO Michal Bednarek
The Retained EU Legislation returned to the House of Lords (Tuesday 6 June) and peers debated fresh amendments following rejection by MPs of previous proposals. As it stands, the bill would give sweeping powers to ministers, both now and in the future. This would allow for change or removal of vital protections for consumers, workers or the environment with little or no parliamentary or public scrutiny.
A cross sector group of organisations, led by Greener UK, wrote to ministers calling for compromise. The letter with a full list of signatories is below.
Peers passed the relevant amendments, voting for an environmental by 244 to 190 and to strengthen parliamentary scrutiny of laws being considered for removal by 257 to 182 votes.
The letter in full:
Dear Prime Minister and Secretaries of State
We are writing to urge you to accept the amendments proposed by crossbenchers Lord Anderson of Ipswich, Lord Hope of Craighead and Lord Krebs to the Retained EU Law (Revocation and Reform) Bill.
As representatives of consumers, businesses, lawyers, trade unions, environmental groups and civil society, we welcome the recent changes made to make retention rather than revocation of laws the default approach. This will provide businesses and the public with greater certainty over which laws and protections will continue to apply over the coming years.
We support the efforts of crossbench peers, however, in seeking to make a small number of sensible improvements to areas of the bill that have long caused significant concern among stakeholders.
As it stands, the bill would allow future ministers, of this government or the next, to change or remove vital protections for consumers, workers or the environment with extremely limited parliamentary or public scrutiny.
As a government determined to restore national sovereignty to the Westminster parliament after EU Exit, we would hope that you would find a way to support the proposals of Lord Hope and Lord Anderson to offer parliament more of a say over potential changes to important laws.
The approach proposed by Lord Krebs would help to underscore this government's commitment to the environment by adding a safeguard for existing protections.
Ministers have claimed that including such a safeguard in the bill is unnecessary as the government is determined to uphold existing standards. Yet this government's word does not hold for the next administration, unless that commitment is in law. Therefore, if current ministers are determined to protect existing standards, they should be able to put their pledge into the bill via the principles set out in Lord Krebs' amendment.
These changes do not change the fundamental thrust of the bill and would offer greater certainty to businesses, workers and civil society as they look to work with government on future UK regulation.
As the bill nears its conclusion, we urge you to include these sensible changes in the bill.
Yours sincerely
Shaun Spiers, Chair, Greener UK
Kath Dalmeny, Chief Executive Officer, Sustain: the alliance for better food and farming
Signe Norberg, Interim Executive Director, Aldersgate Group
Victoria Marks, Director, Anti Trafficking and Labour Exploitation Unit (ATLEU)
Dr Anna Watson, Director of Policy and Advocacy, CHEM Trust
Rosalind Stevens, Project Manager, Civil Society Alliance
Clare Moody, Co-CEO, Equally Ours
Kate Roberts, Head of Policy, Focus on Labour Exploitation
Tim Nelson, CEO, Hope for Justice
Lubna Shuja, President, The Law Society
Sean Kelly, Interim Chief Executive, Northern Ireland Environment Link
Josie Cohen, Head of Policy and Campaigns, PAN UK
Beccy Speight, CEO, The RSPB
Dan Paris, Advocacy Manager, Scottish Environment Link
Paul Nowak, General Secretary, The TUC
Phoebe Clay and Emma Rose, Co-Directors, Unchecked UK
Charles Whitmore, Project Coordinator, Wales Civil Society Forum
Natalie Zhivkova, Policy and Insights Manager, Wales Council for Voluntary Action
Karen Whitfield, Co-Director, Wales Environment Link
Rocio Concha, Director of Policy and Advocacy, Which?
Dr Richard Benwell, CEO, Wildlife and Countryside Link
Joan Edwards, Director Policy and Public Affairs, The Wildlife Trusts
Support our charity
Donate to enhance the health and welfare of people, animals and the planet.