With 48% of our food being imported, latest WWF report says trade standards needed so farmers are supported in transition to agroecology and aren't undercut by imports produced to lower standards.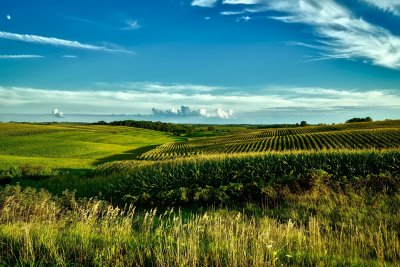 Rural landscape. Credit: Pexels
A new report from WWF, Setting the Standard: Advancing the Case for Core Environmental Standards for the UK calls on Government to establish a taskforce to set core environmental standards in trade, and demonstrates how standards could be set.
The report argues that with 48% of our food being imported, standards need to be set in order to support farmers in the transition to sustainable farming. It also argues that if domestic agricultural policies are not supported by trade policy, UK farmers may find themselves undercut by agricultural imports produced to lower standards.
The report sounds the alarm about post Brexit trade deals being negotiated without core standards in place. The first newly negotiated deal with Australia grants market access to Australian agricultural products, produced to much lower environmental and animal welfare standards, with zero tariffs and zero quotas. [Former Environment Secretary George Eustice has sounded the alarm on this] Other deals are likely to follow suit. However, thus far, the UK has set no environmental criteria for how agricultural products allowed into the UK market are produced.
The report demonstrates how standards could be designed in legal compliance with the UK's international commitments at the World Trade Organisation and calls on the Government to establish a UK-wide expert taskforce to develop this.
Angela Francis, Director of Policy Solutions at WWF says in the introduction to the report,
"By codifying the existing farming regulations in a way that also applies to imports, the UK would send a signal that it sees high environmental standards as a key part of building a green economy and its desire to work with partner countries with the same ambition."
You can read the report in full here
Support our charity
Donate to enhance the health and welfare of people, animals and the planet.