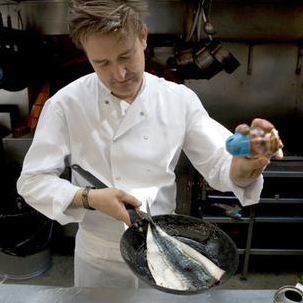 Publicly state your sustainable seafood commitment and inspire others to get involved.
Creating a publicly available policy on seafood sustainability can be useful for your business as well as for external people looking at your practices. Within your own team a policy can help staff understand and support the principles guiding your seafood sourcing. Externally there is increasing scrutiny of seafood sustainability from interested customers, media and campaign groups. A transparent policy document shows your commitment to action and gives a clear picture of your responsible seafood practices, so helping to uphold the reputation of your business.
Check out our example sustainable fish policy
Create a sustainable seafood policy that is right for your business
A comprehensive and robust sustainable seafood policy will:
Establish a business-wide vision and approach to seafood sustainability.
Outline specific activities you take to address the key steps: Gather Information, Source Sustainably, State your Commitment, Communicate Clearly, and Influence Wider Progress.
Identify clear goals and targets to be achieved over set timelines for each step. Make your sustainable seafood policy publicly available; review it annually and summarise goals achieved and planned actions.
Fish tip: Go public
Once you have committed to a sustainable seafood policy, Signing up to a Sustainable Fish City pledge, and adding your name to the campaign that has already helped to win sustainable seafood commitments from Government, Number 10, the armed forces, HM Prison Service, one fifth of schools, top tourist attractions, blue-chip companies, universities, retailers, and large and small catering operations - caterers that together serve well over 200 million meals per year. The campaign started in London and since the beginning of 2014 has been spreading to at least six more cities around the UK. Help build the momentum for change!
---
Go to Step 4: Communicate clearly
Share
Get updates
Good Catch: Good Catch provides practical information for chefs, caterers and restaurateurs, making it easier for them to serve more sustainable seafood.
Menu
Support our charity
Donate to enhance the health and welfare of people, animals and the planet.