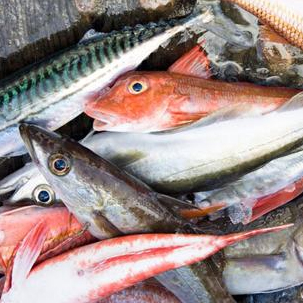 Culinary businesses can promote seafood sustainability by improving the fish you buy.
As culinary professionals you have to balance many factors, including price, quality, availability and sustainability, when choosing what to source. Good Catch does not seek to dictate to caterers what seafood you should or should not serve but aims to provide you with information that will help you make the best choices for you, your business and our oceans.
When deciding what seafood to source, the following principle has proved useful to several leading businesses and organisations: Avoid the Worst, Promote the Best and Improve the Rest.
Fish tip: Mix up the menu
Think about serving less-familiar seafood species. These non-traditional choices can be great value for money. Revitalise your offerings and give commonly exploited species a rest. Cooking new seafood creatively can inspire further demand for alternative species from your customers.
Avoid the worst
Avoid selling seafood that has serious ongoing environmental impacts. Establish a timeline to reduce and eliminate unsustainable species from your menu.
To help you identify which seafood options are generally best avoided, visit the Marine Conservation Society (MCS) website to see which fisheries and farm-systems are red-rated as a number 5 - 'Fish to Avoid'.
Fish tip: Go low
Buying fish that eat low on the food chain can be more sustainable that larger predatory fish which need more food and time to grow and are susceptible to overfishing. Also a bonus, some of these species are small, oily fish that are a good source of healthy omega 3 oils.
Promote the best
Choose demonstrably sustainable seafood that addresses local, regional, and global environmental issues. Make the most of these sustainable options on your menu and look to increase the proportion of these best choices that you source.
To help you identify the best seafood choices, look for credible sustainability certification schemes such as the Marine Stewardship Council (MSC).
Where seafood is not certified sustainable, ensure your seafood is 'demonstrably sustainable' by asking for clear evidence of production methods and traceability from your supplier.
Visit the Marine Conservation Society (MCS) website to see which fish stocks and farming methods MCS rate as best choices: numbers 1 & 2 - 'Fish to Eat'.
Fish tip: Seasonal specials
When buying fresh, wild seafood celebrate it at its peaky ordering with the seasons and highlighting this on your menu. Avoiding buying fish during their spawning season allows species to breed and replenish their populations (not an issue if you are using farmed or frozen fish).
Improve the rest
Use your influence in the supply chain to try and improve the numerous seafood options that currently have some sustainability challenges (e.g. rated as 3 or 4 by MCS).
If purchasing less sustainable seafood, source from suppliers and producers that are willing to work proactively to improve the sustainability performance of fisheries or farms' and can show you evidence that they are doing this.
Phase out those fisheries, producers, and suppliers that refuse to improve their environmental performance or refuse to show you evidence of their products' sustainability and traceability.
Fish tip: Flex it
Be as flexible as possible to adapt to availability of sustainable seafood. Seafood 'specials' can draw attention to a specific sustainable option of the day, or describing dishes as 'fish' or 'seafood' on your written menu means you don't pin yourself down to a particular species (but be sure your front of house staff know the exact species so they can promote it to your customers).

Extra resources!
Learn more about: Marine Conservation Society ratings / Marine Stewardship Council certification
---
Go to Step 3: State your commitment
Share
Get updates
Good Catch: Good Catch provides practical information for chefs, caterers and restaurateurs, making it easier for them to serve more sustainable seafood.
Menu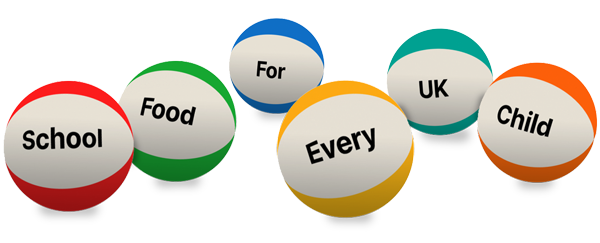 Ask your MP to end the school food postcode lottery now
Support our charity
Donate to enhance the health and welfare of people, animals and the planet.