In order to purchase equipment you will need a small pot of money (unless you are able to get items donated). It can therefore be a good idea to apply for an external grant to get started.
For your food co-op to be sustainable in the long term it is important to not be reliant on external funding (and funders are unlikely to support a co-op year after year). If you are receiving a grant for startup costs or core running costs it is important to have a plan in place for how you will cover your costs once the funding has run out.
To apply for any funding you will generally need to have a constitution and a bank account. You might still be able to apply through another organisation that can act as the accountable body (for example a school or community group that you are working closely with).
Small grants - up to £1,000
Small grant schemes are often run by local councils or primary care trusts. There may be charitable trusts in your area that will support local community projects. Usually the application forms for small grants are quite short and not too hard to fill in and in general you won't have to do much monitoring and will probably just have write a short report after you've spent the money.
Medium grants - £1,000 to £20,000
These are available from the Big Lottery, for example via Awards for All. Normally these schemes have a quick turnaround and you will hear if your bid has been successful within 8 weeks. The application forms and reporting procedures will generally be a bit longer than for small grants, but often you only have to do an end of grant report rather than reporting on a quarterly basis. Often it is easier to get funding for capital expenditure (buying equipment, vans, etc.) than it is to get funding for core running costs such as salaries and rent.
Large grants - over £20,000
Generally if you want to cover the costs of salaries and get funding for several years you will need to apply for a large grant. Usually funders will prefer to give large grants to projects that already have some history of managing funding and so it is a good idea to apply for smaller grants first and apply for more money as you develop and expand. Applying for large grants requires a lot of time and effort, and they can take up to 6 months to complete, especially if you have to write a bid alongside doing your day-to-day work. You will need to put in a very detailed budget, come up with milestones and outcomes and possibly submit a business plan as well.
Membership fees
Alternatively you could charge a membership fee to recoup some of your start up and on-going running costs. However, you need to ensure you have enough members and charge a large enough fee, for example just to cover the cost of a set of scales you would need to have around 100 members paying at least £2.50.
---
To find more useful food co-op related information visit our homepage
Share
Get updates
Food Co-ops toolkit: The Food Co-ops Toolkit will give you all the information you need to set up your own food co-op.
Menu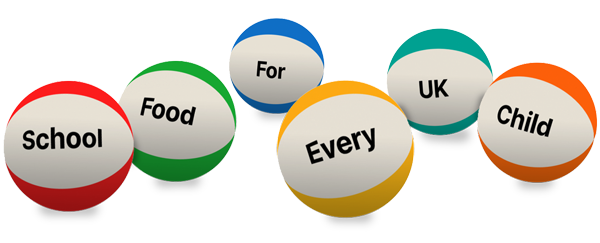 Ask your MP to end the school food postcode lottery now
Links:
Possible sources of funding include:
Sources of advice on funding:
Support our charity
Your donation will help us support communities to set up and run food coops and buying groups across the UK to improve access to healthy food.