As MPs return from their summer recess, Oliver Ratcliffe takes a look at six major food and farming highlights sure to dominate MP's inboxes this autumn, including the National Food Strategy, party conference season, COP26, the Australia trade deal, the SFI pilots and the Government's spending review.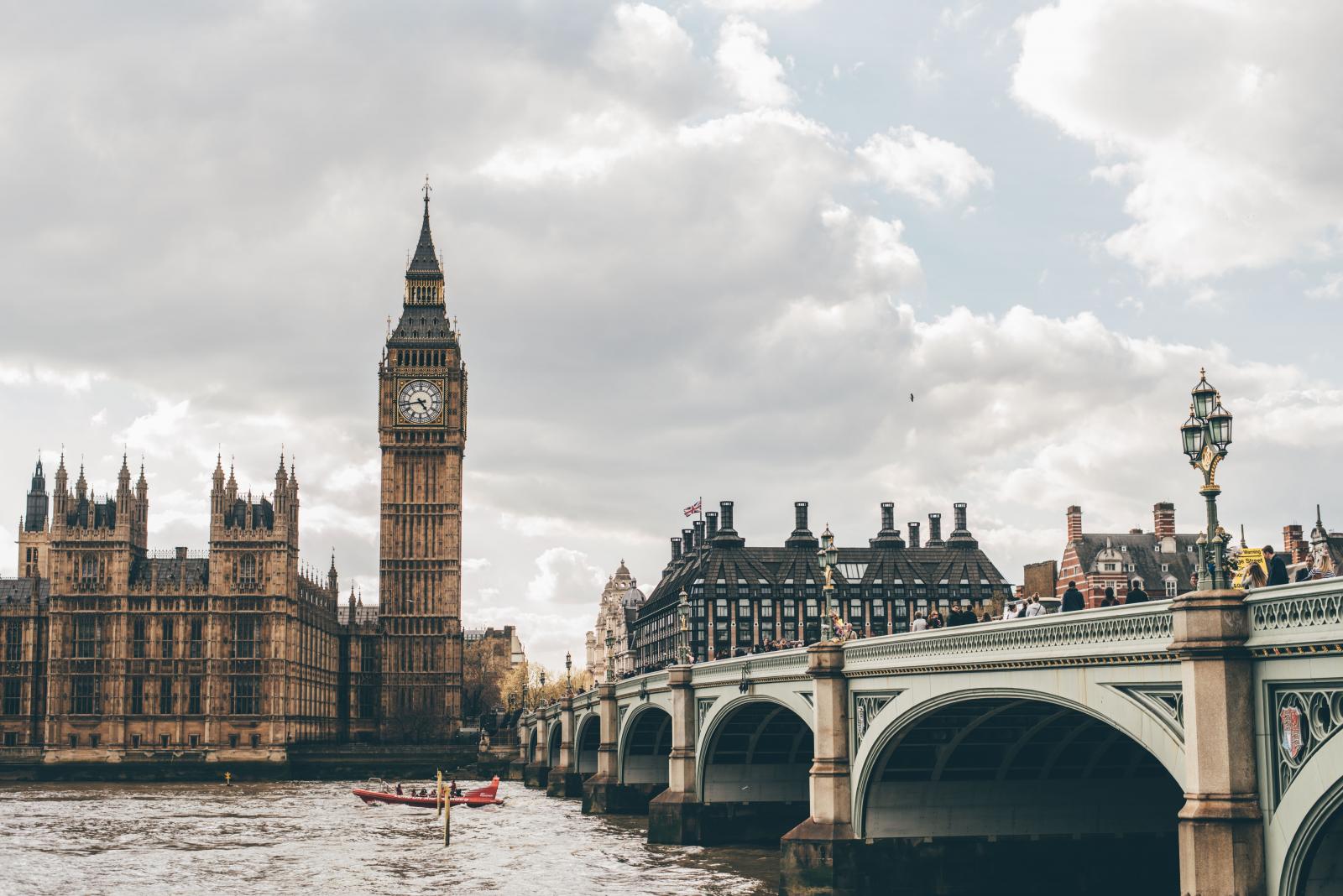 Credit-Eva-Dang-unsplash
National Food Strategy: The road to a White Paper
In case you missed it, the National Food Strategy Part Two was published just before the summer recess. Sustain welcomed the historic strategy which included recommendations on expanding free school meal provision, strengthening public sector procurement rules, guaranteeing agricultural payments until 2029 and introducing a sugar and salt reformulation tax. Henry Dimbleby, who led the strategy, also concluded that the UK needs to reduce its consumption of meat by 30% over the next 10 years. The coming months are therefore crucial in ensuring that these bold ambitions are translated into the Government White Paper, due to be published early next year.
Sustain dissects the strategy in our NFS Hub, which includes links to our MP briefings, publications, and reaction blogs on each of the areas. While there were plenty of key wins for Sustain in the strategy, we will be working with our alliance members to ensure that Government goes further than the strategy's recommendations, particularly in areas such as food poverty, workers' rights and dietary change as a means of tackling the climate crisis.
Party conference season: Where next for the major parties?
Party conference season is here, where politicians, party members and affiliated groups from the major parties gather to discuss policy directions, engage with their membership, and generate media attention.
A new vision for the Conservatives? The Conservative Party conference, taking place in Manchester from the 3rd October, promises to be peppered with references to the green economic recovery and the so-called 'levelling up' agenda. With the Government forced into two embarrassing climbdowns on free school meals policy during the pandemic, the party apparatchiks will be watching the new Marcus Rashford and End Child Food Poverty campaign closely. The campaign calls on the Government to keep the Universal Credit £20 top-up to support vulnerable families and already has the support of some senior MPs, which will be causing headaches in Number 10. Sustain is co-running a fringe event with the Nature Friendly Farming Network, and look out for FareShare, Trussell Trust and Save the Children who are all running fringe events during the four-day conference.
What now for Labour? The pressure is on for Keir Starmer at his first in-person Labour Party conference, starting on the 26th September in Brighton, where he plans to set out Labour's vision in 'primary colours'. Expect references to Labour's Green New Deal, the first phase of feedback from their rural policy review and we could see the party prey on the Conservative weaknesses on social security by proposing Universal Credit to be scrapped all together.
Key dates for Party conferences:
COP26: Will food and farming feature in the home straight to the summit?
Following last month's IPCC report and with COP26 now within touching distance, we can expect an increase in governmental communications around climate change this autumn. The international summit, which takes place in Glasgow from 31 October to 12 November, is supposed to accelerate international progress towards the Paris accord agreement made in 2015.
But where does food and farming feature in COP26? Despite being responsible for over a third of greenhouse gas emissions, there is still no mention of food on the agenda. All eyes will be on Nature Day on 6 November, when delegates will discuss "nature and sustainable land use" as part of "global action on climate change and a clean, green recovery." Supporting farmers to transition to more climate friendly, agroecological farming and reducing intensive meat production would help enormously in putting us on the path to net zero. Sustain's briefing on the importance of food and diet in tackling the climate crisis can be seen here.
Want to get involved with COP26 locally? Sustainable Food Places' day of action, will take place on the 29th September and urges you to have a low carbon lunch and ask your council to take action. Low carbon lunches include mostly plants, with meat, fish and dairy from more sustainable sources with higher animal welfare, and food sourced in ways that result in healthier and prosperous communities. Don't forget to tag @FoodPlacesUK and include the hashtags #lowcarbonlunch #Food4Planet and #FoodPartnership.
The Australia trade deal: Another 'sprint for the finish line'?
The UK Government is poised to sign its first post-Brexit trade deal this autumn with Australia, and the deal will set precedents for others to come.
Both sides have reached an agreement in principle that will see immediate increased market access for Australian meat, dairy and sugar, moving towards zero tariffs and zero quotas on these over the next 10 years. One former Australian trade negotiator described this as an 'unprecedented result' and 'as good as you could possibly get' for the Australian negotiators.
The National Farmers Union, as well as Sustain, expressed alarm that UK farming could be undercut by a low standard deal that does not hold the Australian farmers to UK standards and there is little detail on how the deal would protect animal welfare or environmental standards.
Australian laws still permit practices such as the use of growth hormones in farming and the removal of skin from live sheep. Its farm system allows the use of almost twice as many highly hazardous pesticides as the UK, much higher amounts of antibiotics and is undertaking worrying levels of forest clearance to make way for agriculture.
UK voters will still remember last year's wildfires in Australia, and with the impact of climate change becoming clearer, MPs should be braced for difficult questions about why the UK government is so keen to sign a trade deal involving low standard agricultural produce, with the country that was ranked the worst in the 2020 Climate Change Performance Index.
The Government is also ploughing on with the new Australia deal without having responded to the original Trade and Agriculture Commission report which recommended establishing a set of core standards that imports should meet. The commission chair Tim Smith went on record over the summer to say the failure of the government to respond to his commission's recommendations, published in March 2021, raised worrying questions. The Government has also not yet put the statutory commission in place and these oversights, plus a weak scrutiny process should see MPs under pressure from worried constituents.
SFI standards to be tested in practice
Moving on from trade deals, autumn is also a crucial time for the Sustainable Farming Incentive (SFI) scheme, which aims to reward farmers for managing their land in an environmentally sustainable way.
Defra will be piloting all eight of the initial SFI standards that were published back in the spring. They'll be doing this with about 2,000 farmers across England. There has been some hiccups along the way with farmers unsure whether they should apply, which standard to apply for, and how that might affect other schemes, such as countryside stewardship or being in the SFI 2022 scheme, etc.
Spending review announced for 27 October
The Treasury's spending plans will be set out at the Spending Review on 27 October alongside an Autumn Budget. Rishi Sunak's spending review sets out the plan for how public spending will deliver the people's priorities over the next three years.
The Chancellor has promised to put public spending on a 'sustainable path' and put the country's 'fiscal position back on track'. Sustain and our alliance members will be lobbying Government to ensure that our policy priorities on healthy start vouchers and other policy asks given in our NFS briefing on dietary inequalities will feature in the review.

Sheep farmer. Credit: Cottonbro | Pexels
Published 7 Sep 2021
Sustain: Sustain The alliance for better food and farming advocates food and agriculture policies and practices that enhance the health and welfare of people and animals, improve the working and living environment, enrich society and culture and promote equity.
Oliver joined Sustain in September 2020 and has a background in policy. He will be focusing on Sustain's Parliamentary work by engaging with key stakeholders and monitoring policy developments.
Oliver Ratcliffe
Public Affairs Officer
Support our charity
Donate to enhance the health and welfare of people, animals and the planet.