This briefing sets out why and how diet and farming policy should take a leading role in tackling climate change, recovering nature, and improving animal welfare.
Over 30% GHG emissions come from the food and farming system, and it is not possible to achieve the Paris climate targets, or net zero in the UK, without changing how we farm, fish, transport and eat food.
Food and farming should be considered equally urgent issues as transport and energy.
More climate-friendly food and farming would have extraordinary benefits for our health, British wildlife, animal welfare and tackling antibiotics resistance, as well as creating green jobs
We propose tackling the climate and nature emergency by supporting high quality British producers, focussing meat reduction on industrially-reared produce rather than outdoor grazed livestock, and championing nature friendly British farming.
Check out Sustain's full response to the National Food Strategy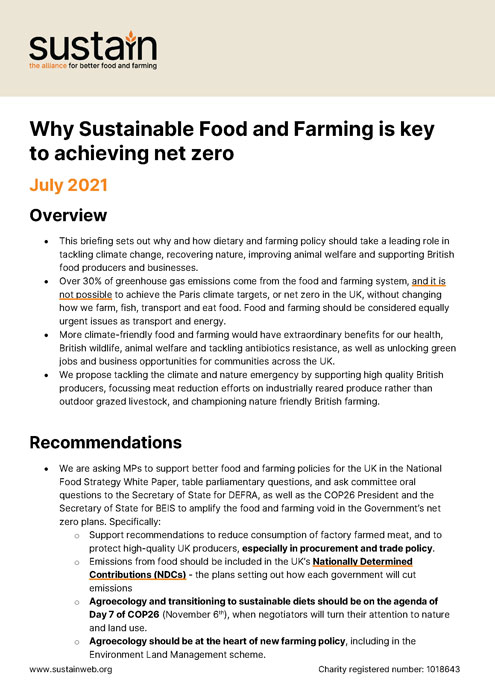 Why sustainable food and farming is key to achieving net zero
4pp - 2021 | 141Kb