Autumn 2009
Work on food for the Olympics has continued apace to ensure that health, ethics and environmental sustainability are placed at the heart of the London 2012 'Food Vision' due to be published before the end of the year. A new head of catering, Jan Matthews, has been appointed by the London Organising Committee of the 2012 Olympic and Paralympic Games, who has extensive experience in mass catering and application of sustainability standards, principally through her work with the UK Army.
Sustain has also started to arrange meetings with the Olympic food sponsors – Coca-Cola, McDonald's and Cadbury – about what measures they may be able to introduce or support, to promote healthy and sustainable food at the London 2012 Games. The first meeting with Coca-Cola was exploratory and generally positive. Coca-Cola has already made a public commitment to provide drinking water fountains at the Games.
We were invited to brief the London Food Board (the policy body that oversees implementation of the London Food Strategy, and which is chaired by the Mayoral Food Advisor, Rosie Boycott), at their September meeting, on progress with sustainable Olympic food.
In an exciting development, Sustain's Kath Dalmeny and Jon Walker were also invited by the international governing body of football, FIFA, to a meeting at Wembley in October to address sustainability and the 2018 World Cup bid to be led by Nicholas Stern, author of the Stern Review on Climate Change.
---
Summer 2009
Sustain's policy director Kath Dalmeny continues to sit on the Food Advisory Group to the London 2012 Olympics, which is working to help achieve London's ambition to run 'the greenest Games yet'. Seven sub-groups will report back to the London 2012 Games organisers. These cover:
fish
livestock products
crop products
manufacturing and catering standards
education and training
beverages
catering equipment
Food waste will be dealt with by a separate group. Related issues of energy and transport are also being dealt with by separate working groups for LOCOG. The aim of the Food Advisory Grup working groups is to provide detailed guidance to the LOCOG catering consultants, to help shape a food policy due later in the year.
Kath was appointed chair of the fish working group, and has consulted over 50 fish specialists from industry, conservation groups and government, including several members of the Good Catch and Ethical Eats networks. A meeting at the London 2012 offices in June, led to a wide range of organisations - including some from industry - agreeing to a recommendation that all fish for London 2012 should be "demonstrably sustainable", and that fish should be treated as an iconic sustainability message for the Games.
The crop and livestock sub-groups are chaired by the National Farmers' Union and we have also contributed extensively to these two sub-groups. In particular, Sustain's sustainable procurement specialist Jon Walker has shared the experiences of the Good Food on the Public Plate project in helping caterers to use more food from ethical and sustainable sources - including animal products raised to higher standards of animal welfare.
Share
Get updates
Olympic Food: Sustain ran a five-year programme of work to win healthy and sustainable food standards for the London 2012 Olympic and Paralympic Games.
Menu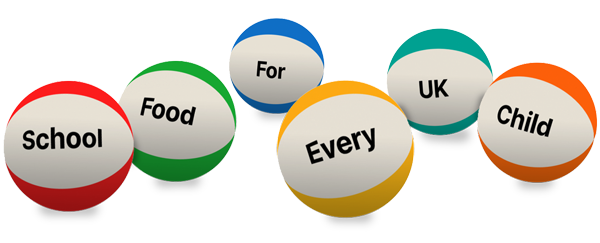 Ask your MP to end the school food postcode lottery now
Support our charity
Donate to enhance the health and welfare of people, animals and the planet.