Calling on chefs and home cooks and farmers to save our standards - sign here!
There are now great new ways for chefs, home cooks and bakers to support the massive campaign to save our food standards. Chefs and home cooks - please do sign up and share these so we can put pressure on MPs to vote the right way next week on the Agriculture Bill to save food standards.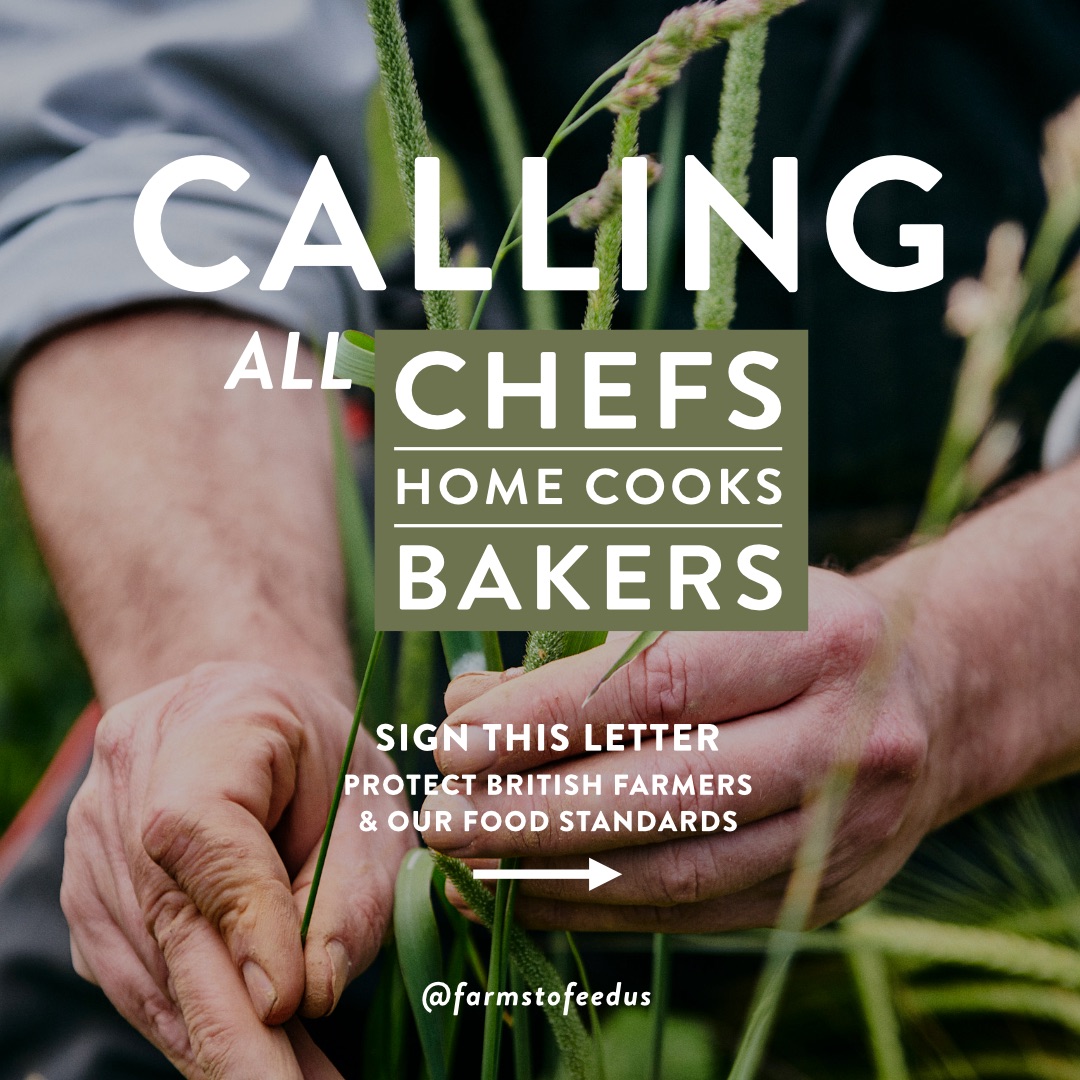 Farms to Feed us have linked up with us and other partners to show that chefs and home cooks are wanting to save our standards, threatened by trade deals.
They have 117 founding signatories including Yotam Otto Lenghi, Skye Gygnell, Thomasina Miers, Jeremy Lee, Jeremy Chan, Tom Parker Bowles and Rosie Boycott have signed the letter and are asking other cooks to sign too and to share the letter.
Please join them in asking MPs to save our food standards and protect our farmers, they feed us, and look after our land. By allowing the importation of low-quality food and the lowering of agriculture and environmental standards and animal welfare we risk our health, our children's health and the health of the land and our planet. This affects all of us.
Please sign the letter by entering your details on their site. We need as many signatures as possible before 4th November (Wednesday, next week) when the Ag Bill goes back to the House of Commons for review.
Chefs and home cooks - You can sign up here.
also dont forget
Farmers - we have a petition you can sign alongside great farmers such as Helen and James Rebanks, Joe Stanley, Jimmy Doherty. Just sign up to it here.
and of course you can email your MP directly here.
---
30/10/2020
Food and Farming Policy
SHARE
---
Food and Farming Policy: Sustain encourages integration of sustainable food and farming into local, regional and national government policies.