Better school food is needed to stop UK eating most ultra-processed foods in Europe
Sustain member the Soil Association releases new State of the Nation report on how children have eaten in 2018 and highlights the important work done by Sustain's Children's Food Campaign and the Parents' Jury.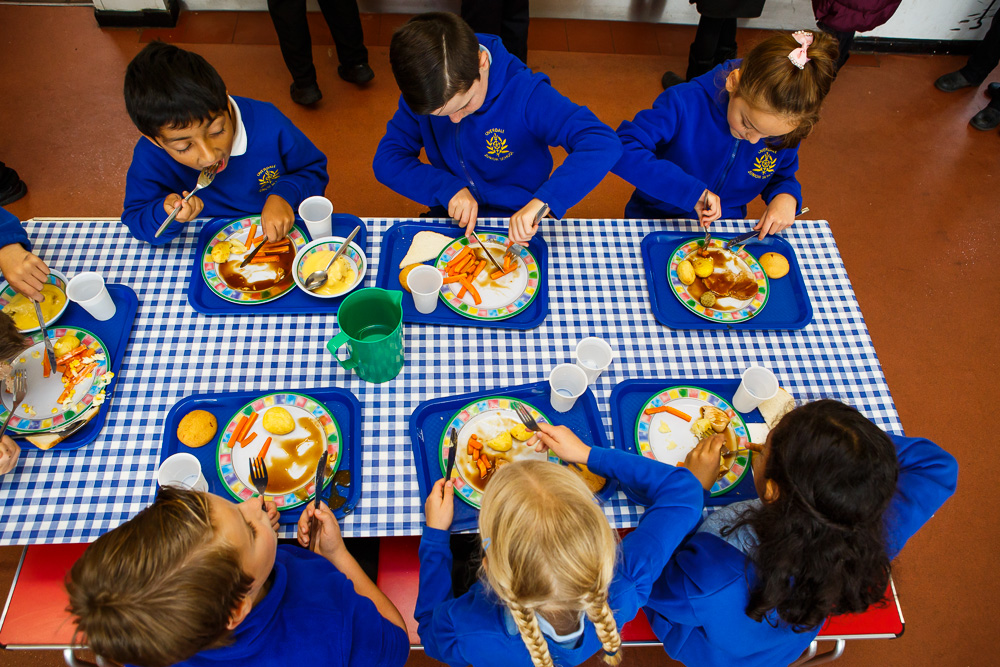 The State of the Nation – Children's Food in 2018 report probes the political and social forces shaping their diets, and it makes recommendations for government action to improve children's food.

The Soil Association are calling on the government to give greater political priority to school meals, that school food budgets should be ringfenced and that the government introduce the Healthy Rating Scheme for primary schools promised in 2016. Jeanette Orrey has written a blog in the Ecologist explaining why the quality of school meals is now under threat. The story has also been covered in the Independent.

The Soil Association are also calling on the government to fix the School Fruit and Veg Scheme. £40 million is spent each year on the scheme, but the Soil Association found that the produce provided is often lacking in freshness and of low quality with a small percentage being British. They analysed government data which shows that the fruit and veg contains higher pesticide residues than equivalent produce found on supermarket shelves. They believe that there is a tremendous opportunity to re-specify the scheme so that a higher proportion of the produce is British, local and organic, with obvious benefits for children and British farmers.

Where has progress been made?
The government has committed to halving rates of childhood obesity by 2030
More than 10,000 schools are serving healthy and sustainable school meals through Food for Life
Restaurant chains and visitor attractions have begun to serve better children's meals
What still needs work?
More emphasis should be placed on supporting children to enjoy a diet of fresh and minimally processed foods
School meals should to be a political priority – caterers are working hard but are being pushed to the brink
Restaurants and food businesses should be doing more to get veg on the plate
The report praises the work of Operation Eagle Eye, coordinated by the Children's Food Campaign at Sustain. Operation Eagle Eye has successfully brought complaints to the Advertising Standards Agency for irresponsible ads targeted at children by food companies. The work of Sustain's Parents' Jury is also heavily referenced in the report.
---
27/11/2018
Children's Food Campaign
SHARE
---
Children's Food Campaign: Better food and food teaching for children in schools, and protection of children from junk food marketing are the aims of Sustain's high-profile Children's Food Campaign. We also want clear food labelling that can be understood by everyone, including children.