Introducing Operation Eagle Eye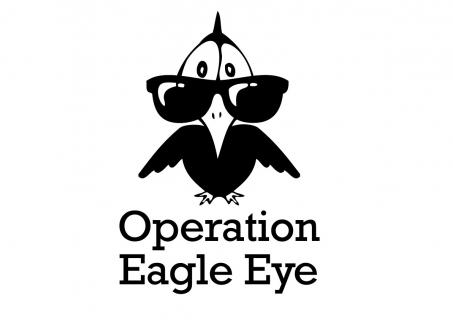 Introducing Operation Eagle Eye
Now is a unique moment to change the advertising landscape for good. Help us take a stand against ads and brands which are targeting their sugary products at children.
Our Record Your Support Industry's Rules Make a Donation
On 1 July 2017, new rules come in covering the marketing of less healthy food and drink to under 16s. The new rules will apply online and across magazines, billboards, cinema and most other forms of non-broadcast advertising. However, we know from past experience that such rules may be weakly enforced. And companies are adept at finding loopholes and new ways to continue to target their products at children.
Help us launch a service keeping track of the marketing of food and drink to children, and holding companies to account for their irresponsible ads.
Together we can keep a close eye on marketing campaigns and swoop down and take action where we feel brands are flouting the letter or the spirit of the new rules. The examples will be shared with the media and handed to politicians; to push for further policy change.
Children's Food Campaign has proven over the past 5+ years that submitting complaints to the Advertising Standards Authority and keeping the pressure on the Committee of Advertising Practice does produce results. We have forced changes to how Kellogg's, Nestle, Heinz, Weetabix and many other top brands market their sugary products. And we have been a leading force in achieving changes to the marketing rules themselves.
Children's Food Campaign will deliver results, but we can't do it alone.
We need to ensure that our small team of amazing advocates can spend their days working on this issue, producing the evidence needed to hold companies and the regulator to account, and bringing the voice of parents and health professionals into the heart of policy-making.
Please consider contributing £50 or more, but any amount is appreciated.
We need to raise £60,000 by the end of March, so we have enough time to get everything in place to launch Operation Eagle Eye when the new marketing rules come in. Together we can make a real impact.
£25 >>> lets us put out an urgent call-to-action email to 10,000 supporters.
£50 >>> helps gives us access to ad industry data & analysis ('know your enemy').
£500 >>> provides the staff time to take an ad through the ASA complaint process.

£5 a month >>> contributes towards the cost of advertising & industry monitoring tools
Make a Donation Set up a monthly donation
Many thanks.
NB In order to remain unbiased we don't take money directly from food and drink businesses. So if you are able to support us, please make any donations as an individual, or get in touch to explore alternatives.
---
SHARE
Support our campaign
Your donation will help us champion children's rights, parent power and government action to improve the food environment children grow up in.