NEWS
Fairtrade hot chocolate salon opens in London
As part of Fairtrade Fortnight, which runs until 10 March 2019, the Fairtrade Foundation have unveiled the world's first secret hot chocolate salon, hidden in an East London newsagent.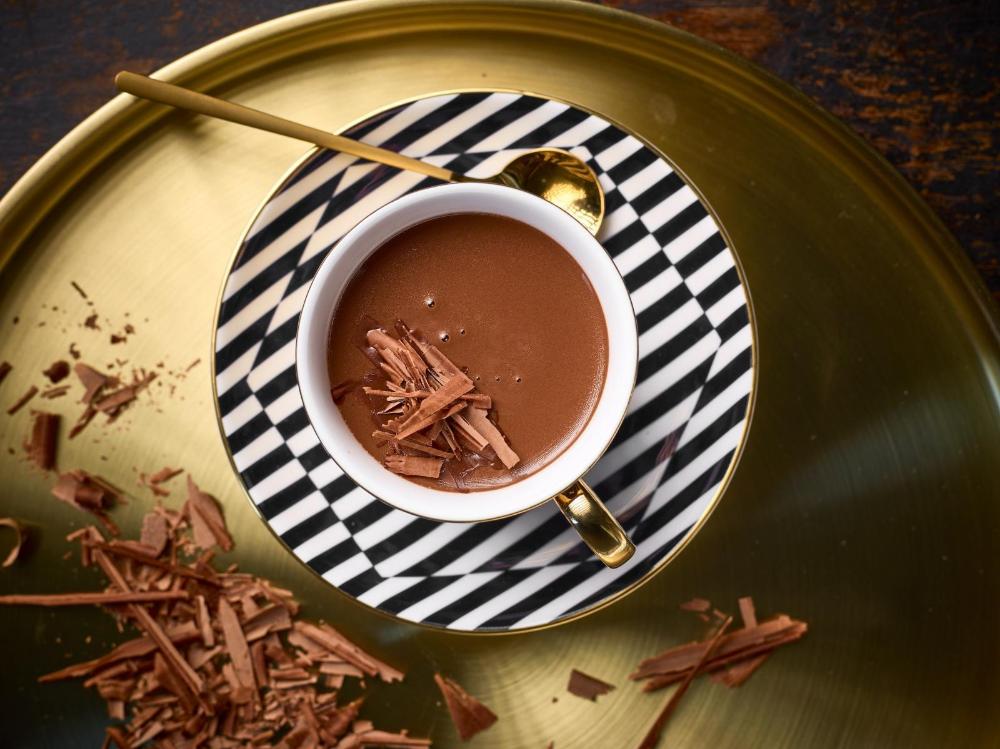 Behind some unassuming the magazine racks, London's chocolate lovers press a secret button to see the floor rotate and transport them to a West-African themed speakeasy-style cafe.
The pop up has been inspired by and named after Rosine's - a real cocoa farmer from Côte d'Ivoire - and tells the true story behind our favourite chocolate bars and why cocoa farmers, like Rosine, deserve a fair living income.
The menu has three choices including (one from JE guest writer Tom Hunt) plus others from Melissa Hemsley and Tess Ward.
Read Tom Hunt's recipe from Fairtrade Fortnight 2018.
Fairtrade Fortnight's She Deserves campaign aims to establish a living income for women cocoa growers in West Africa. Fairtrade standards ensure that women have a voice in the community, are represented in decision-making and benefit from the increased value of Fairtrade sales.
All money raised by the salon will help fund programmes such as the Women's School of Leadership in Côte d'Ivoire.
Julia Nicoara, from the Fairtrade Foundation, said: "We're excited to launch the immersive Rosine's Hot Chocolate Salon, an experience that allows chocolate lovers interact with the very people who make their favourite delight possible. This is not just any pop up; visitors are engaged in the lives of the cocoa farmers behind a bar of chocolate and every time you buy a Fairtrade certified product you are making a real difference."
Find out more about Fairtrade here.
---