Sustain staff were proud to stand in solidarity with diverse communities by participating in the One Day Without Us campaign on 20th February 2017.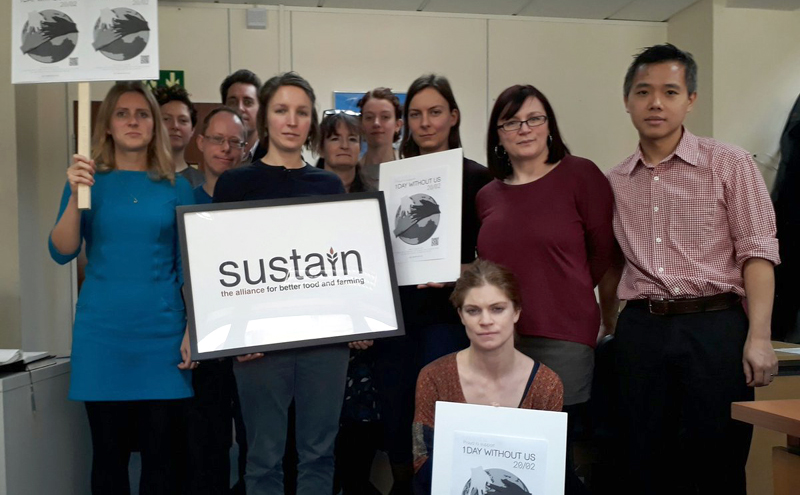 Many of our colleagues and the people we work with - or their families - originally come from countries around the world, bringing with them talent, experience and passion for a fairer, healthier and more sustainable food system, for the benefit of everyone. We are proud to work with them, and to express solidarity in such uncertain times by participating in the One Day Without Us campaign.
We also work with many small and medium-sized businesses in the food and farming sectors. We are therefore acutely aware of the imminent loss of access to staff from other countries. Pret a Manger stated in March 2017 that only 1 in 50 of its job applicants are UK nationals. Throughout the UK food industry, migrant workers undertake food processing such as butchery, with skills that their countries have continued to cultivate whilst here we have let them lapse; or in jobs that UK nationals don't clamour for, such as abattoir vets; and young people travelling the world help to harvest crops or serve us in the cafés, bars and shops that contribute to our everyday lives and tourist economy. Where will these skills and workers come from in the near future? One Day Without Us is a timely reminder of what is at stake.
Read more about food business risks from Brexit and the need for greater certainty and stability
Support our charity
Donate to enhance the health and welfare of people, animals and the planet.