Sustain Brexit Forum news roundup: RSA Food, Farming and Countryside Commission
How can we use the whole resource of public and private money and social capital to support thriving food, farming and countryside? This is an extract from Sustain's Brexit Forum newsletter, June/July 2018. Sign up to receive news updates monthly or bi-monthly at: www.sustainweb.org/brexit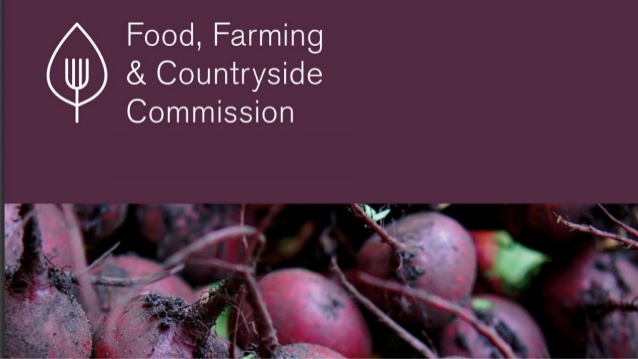 The work of the Food, Farming and Countryside Commission, coordinated by the RSA, continues apace. Sustain's chief executive Kath Dalmeny serves as one of the 15 commissioners, including several fellow Sustain alliance members. An interim report is due in autumn 2018. Activities underway include:
Devolved Nation and locally led inquiries
A bicycle-powered tour of communities across the country
In-depth research and expert roundtables
The aim is to establish a compelling mandate for change across our food system, farming sector and in rural communities; shaping a long-term vision for the future that's fairer, stands the test of time and aligns more closely with changing public values and expectations; and propose solutions to achieve the vision, identifying where communities and businesses can take a lead and where a national policy framework is required. Find out how to get involved.

From the work so far, the Commission has identified five core lines of inquiry, which are being explored in more depth and detail. They cover important themes that seem to be falling into the gaps between policy discussions, with the aim of reframing them, to help make progress, namely:
Aligning the whole resource – how public money, private money and the hidden resources (social capital) can create public value.
The future of land use – from regenerating ecosystems to a land use plan for the UK.
The future of work – from managing labour shortages to increasing opportunities for meaningful work in thriving rural communities.
Our place in the world – global perspectives on UK food, farming and countryside; from trade relationships to our international commitments to addressing global challenges.
Food and farming: health and wellbeing – from food grown, bought and eaten, access to green spaces to the impacts on the nation's health and wellbeing.
---
31/07/2018
Brexit
SHARE
---
Brexit: We stand at a cross-roads. When the UK leaves the European Union, will our leaders uphold good standards for our food, farming, fishing and trade deals? And will they agree a sensible deal with the EU? We need to make sure that they do!