SME bakery business support update
Real Bread Campaign persistence results in some clarity from government.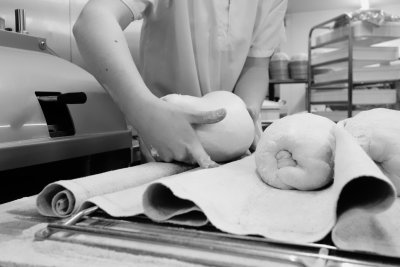 Baker at work, St. JOHN Bakery. Credit: Chris Young / www.realbreadcampaign.org CC-BY-SA-4.0
In response to the latest of a series of emails from the Real Bread Campaign, on 20 April 2023 Amanda Solloway, Minister for Energy Consumers & Affordability wrote:
Thank you for your email dated 3 March following up on my most recent letter to you regarding the higher energy support (ETII) for manufacturers of bread, pastries, and cakes under the Energy Bill Discount Scheme (EBDS). I apologise for the delay in response, your correspondence has only recently been brought to my attention.
I am pleased to advise that SIC Code 10.71 is listed as eligible for the higher support under the energy and trade intensive industries (ETII) scheme, which covers the manufacture of bread and the manufacture of fresh pastry goods and cakes, including the manufacturing of bakery products such as bread and rolls, pastry, cakes, pies, tarts, pancakes, waffles, and rolls. Furthermore, and in order to qualify the qualifying SIC code must be that company or organisation's main line of business. There are approximately 3,000 UK businesses in this sector.
The ETII sectors were identified via the EBRS review as those meeting certain thresholds for energy and trade intensity, in addition to those sectors already included in existing Energy Compensation and Exemption schemes. The energy intensity was based on electricity and gas consumption as a percentage of a sector's Gross Value Added using Office of National Statistics (ONS) data. Trade intensity was based on goods trade using ONS data. The ETII discount is calculated as the difference between the wholesale prices associated with an energy contract and the price threshold. The discount is phased in when the contract's wholesale price exceeds the threshold price, until the total discount per MWh reaches the maximum discount for that fuel.
Further details on how the ETII scheme will work, including guidance for firms that believe their operations are not correctly classified by Standard Industry Classification (SIC) code will be published in due course.
On your question of reclaiming VAT, energy suppliers are required to ensure that where discounts are being applied under the scheme, they are subject to a price floor set at the Government supported price for gas and electricity. This means that the effective retail unit price for a customer's gas and electricity includes the wholesale, network, policy, and supplier costs, but excludes VAT and Climate Change Levy.
The effective retail unit price to qualify, cannot fall below the Government supported price for each unit once the discounts have been applied. This is to ensure consistency of support and avoid unintended consequences in some circumstances, such as a customer's retail unit prices turning negative after a discount is applied under scheme.
This Government will continue to support businesses in navigating the months ahead as they contend with global factors that have impacted energy prices and other business costs. The Government has already implemented additional support such as the recent cuts to fuel duty and VAT, as well as introducing zero-rated VAT on energy-saving materials and government backed loans worth around £400 billion. The Government is also providing a business rates package worth £13.6 billion for the next five years to support businesses and protect them from large bill increases - this will also benefit micro and small bakeries.
The Government has also taken decisive action to support UK SMEs, including micro and small bakery businesses, to deal with cost-of-living pressures and reduce the burden of business rates. This includes:
reversing the National Insurance rise, which will save small businesses approximately £4,200 on average,
cutting fuel duty for 12 months
raising the Employment Allowance to £5,000
introducing zero-rated VAT on energy-saving materials
exempting small and micro businesses from regulations where possible
With regard to your question on grants, I think it worth noting that local schemes are already providing both advice and grants to businesses to help improve the energy performance of buildings and processes and to lower their energy bills. More information is available on GOV.UK.
Information on practical steps to cutting emissions and saving money is available from the UK Business Climate Hub - businessclimatehub.org/uk/. Businesses based in England may also be able to access support via their local Growth Hubs at www.lepnetwork.net/local-growth-hub-contacts
Ofgem recently issued a call for evidence and will be conducting a compliance review on the affordability of energy within the on-domestic retail energy market. Ofgem would like to hear from stakeholders who can provide any evidence to support this allegation at www.ofgem.gov.uk/publications/call-input-non-domestic-gas-and-electricity-market
The Department for Environment, Food & Rural Affairs would be best placed to address your questions about local food voucher scheme and the honest crust act.
Thank you for writing to highlight the wider Bakery industry concerns. I trust this information will be useful.
Is this the support you need?
If you own a micro/small bakery in the UK, does this answer your questions about governmental support on energy costs? If not, please email the Real Bread Campaign to say what is still unclear.

Please also drop us a line if there is other support your business needs that you believe the government should provide.
See also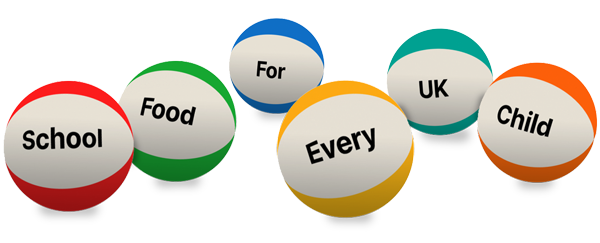 Ask your MP to end the school food postcode lottery now
Support our charity
Your donation will help support the spread of baking skills and access to real bread.