Do Sunak and Shapps care about small bakery owners?
PM and Business Secretary silent on Real Bread Campaign calls for business support.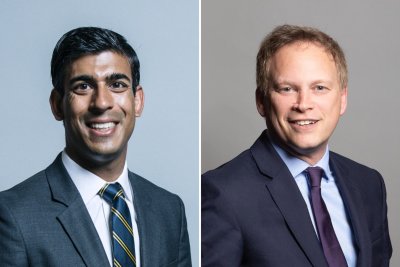 Rishi Sunak by Chris-McAndrew / Grant Shapps by Richard Townshend Photography. Credit: Both under CC-BY-SA 3.0 license
On 21 September 2022, the Real Bread Campaign wrote to Rishi Sunak's and Grant Shapps's predecessors, calling for assurance of support for small bakery business owners. Having sent two follow up queries, the Campaign eventually received a reply on 29 December 2022.
The letter came not from either the PM or Business Secretary but from the BEIS Correspondence Unit. It simply outlined the Energy Bill Relief Scheme that had been announced after the Campaign sent its original message, adding: "The Government is currently carrying out a review to consider how to support businesses with energy bills after April 2023. It concluded: "any support for businesses [will] be targeted to those most affected by high energy prices." It failed to address any of the Campaign's other calls.
Real Bread Campaign coordinator Chris Young said: "Well, happy New Year. There are around 2,500 small bakeries in the UK. Each plays a valuable role in its community, not least by supporting skilled, meaningful jobs and keeping money circulating in the local economy. After waiting over three months for further assurance, this delegated reply feels like another slap in the face for small bakery owners."
Young has replied to BEIS, asking when small bakery owners will receive details of what will happen after April and for answers to the outstanding points of the original letter.
What now?

Bakery owners: Is the Government Energy Bill Relief Scheme the support that your small bakery business needs? If not, what are your concerns and what do you need the government to do as well / instead? Is there clarification or further assurance that you need, beyond what we have called for? Please email us.

Everyone: What do you think that the Real Bread Campaign should do (and enable our supporters and other friends to do) next? Click here to send us your suggestions.
See also
What we're fighting for 2023
Support our charity
Your donation will help support the spread of baking skills and access to real bread.