Will you support One Planet Plate?
Over 1,000 restaurant have signed up to support the One Planet Plate campaign from the Sustainable Restaurant Association – showcasing one dish that highlights how they're addressing problems in the food system and how diners can use the power of the plate to support sustainable food producers.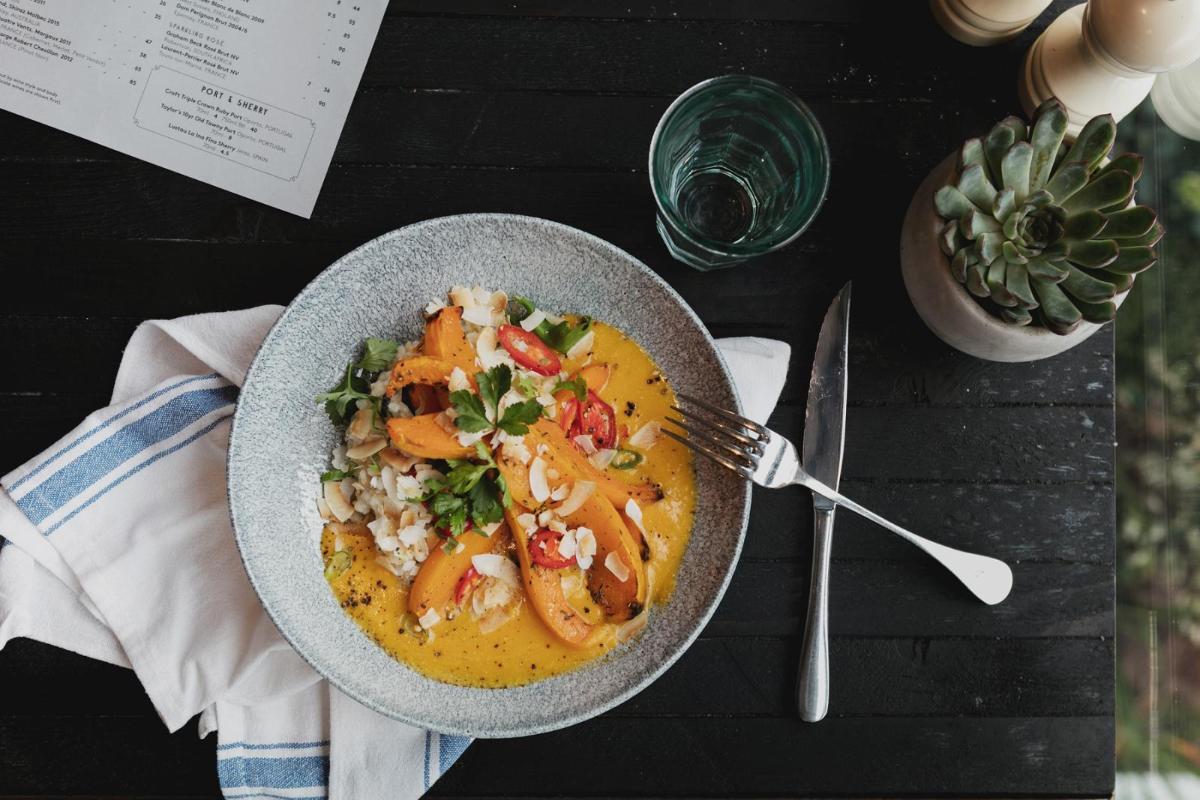 The #oneplanetplate campaign, backed by Skye Gyngell, Jamie's Italian, Raymond Blanc, Wahaca and more, was launched in March 2018.
Raymond Blanc OBE, President of the SRA, said: "At Belmond Le Manoir aux Quat'Saisons we've been serving dishes made with vegetables grown in our very own kitchen garden, alongside free-range meat from the same fantastic British suppliers for more than 30 years. It's so important to help people understand what sustainable food looks, smells and tastes like. By highlighting dishes that capture this ethos One Planet Plate will enhance diners' experience and help them put their passion for good food into action."
Angela Hartnett whose Café Murano's One Planet Plate is Spinach Strangolapretti, homemade ricotta, wild garlic, hazelnuts, said: "This is an extremely important campaign and cause, and one I'm so pleased we can be a part of. At Cafe Murano we're in constant conversation with our suppliers and each other about how we can be more sustainable and less wasteful. Italians are always using up bread and other often-wasted ingredients to make new dishes and so we try and implement this as much as possible."
The campaign also highlights recent reports that reveal very low levels of satisfaction with the social and environmental impact of the food on offer in UK restaurants. A Harden's report, commissioned by the SRA reports that 86% of people questioned thought restaurants should focus more on creating a menu of sustainable choices, while just 20% of those asked said they were satisfied with how ethical the food is on the menus of places they've eaten in recently.
The One Planet Plate campaign launched on Saturday 24 March, as part of WWF's Earth Hour, the largest environmental event in the calendar and a perfect moment to grab diners' attention. Find the places near you where you can support the campaign here – and don't forget to snap a picture of your One Planet Plate and share it on social media using #oneplanetplate.
To read more about our favourite cafes and restaurants serving up sustainable food, check out our Eat articles and good food reviews.
---