Urban Food Awards 2019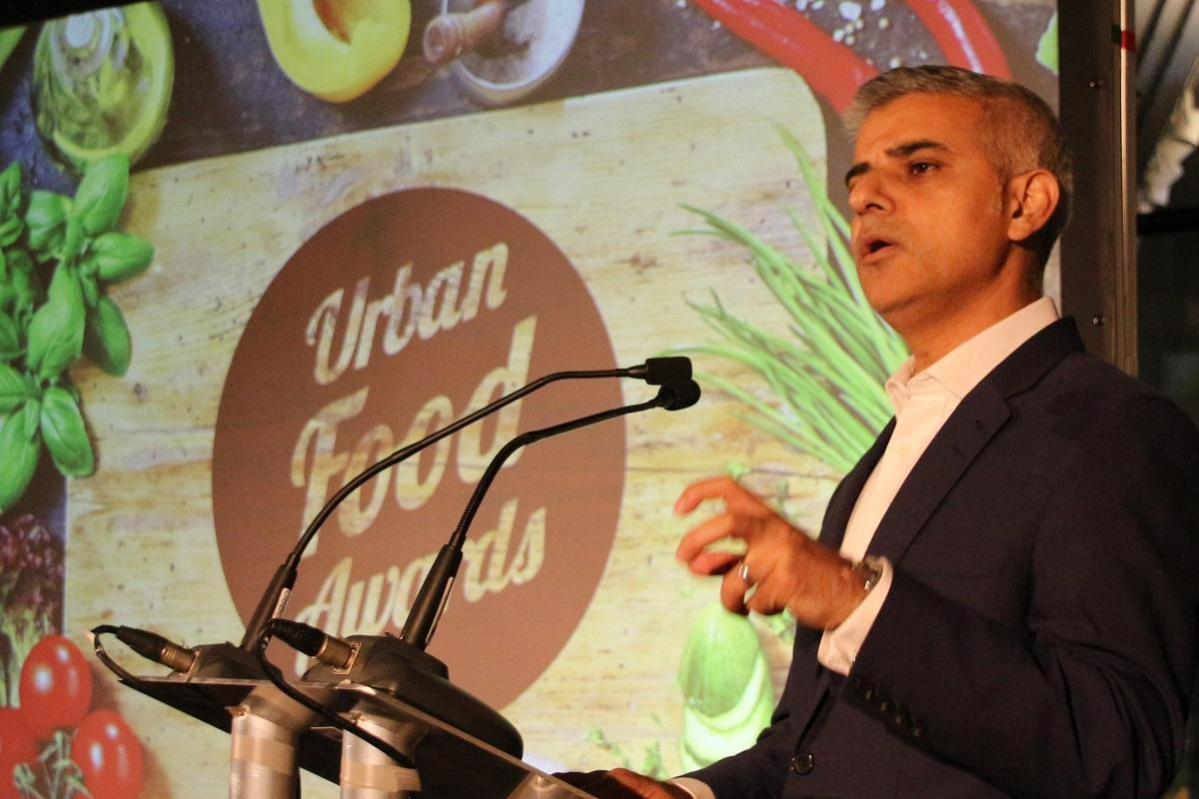 The Mayor of London and London Food Link need your help to find the people, enterprises, initiatives and organisations bringing good food to London's table.
Following the success of the Mayor's Behind Every Great City campaign in pushing for greater gender equality, this year sees a new award to celebrate the capital's inspirational women in food.
You have until Sunday 17 February to enter or nominate someone else / something you don't help to run, and help spread the word. Plus read on to see if you are eligible to win £5,000 of business support.
Winners will be announced at an invitation-only awards ceremony in late March - Everyone who makes a nomination will be entered in a draw to win a pair of tickets to it!
#UrbanFoodAwards
---
---
Categories
This year's Urban Food Award categories are:
Good To Go: Recognising and rewarding takeaways dumping the junk. For example, by offering healthier options, plant-based menus, less but better meat, sustainably-sourced fish and seafood, and operating in people and planet-friendly ways.
Surplus Superstar: Open to enterprises and initiatives working to reduce food surplus and waste, including those involved in circular economy.
Super Social Enterprise*: Open to food-related social enterprises (i.e. businesses run to generate social and/or environmental 'profit' or benefit) launched in the past 12 months.
Innovation and Tasty Tech: Throwing the spotlight on good food enterprises based around innovative new ideas or technology
Good Food on Prescription: Enterprises and initiatives helping to improve people's mental and physical health and wellbeing through the growing and production of good food.
Veg City Champion: Local campaigns or initiatives on a mission to encourage kids in the capital to eat more veg. Read more: www.vegcities.org
Sugar Smart Hero: Organisations and partnerships helping people to reduce their sugar consumption. Read more: www.sugarsmartuk.org
Good Food For All: Businesses, organisations and partnerships working beyond the food bank to help improve people's access to good food. Read more: www.sustainweb.org/foodpoverty/london
*The London Growth Hub is kindly sponsoring this year's 'Superfood Social Enterprise' award category, which will see the winner receive up to £5,000 of free business support.
In addition, this year's Urban Food Awards will be celebrating…
Women in Food
This special award will recognise a number of amazing women doing great things for food in London. They could be working alone or as part of a team in food education, community food, good food enterprise, urban food growing, or good food campaigning or policy.
If you know (or are) an amazing woman doing great things for food in the capital, enter/nominate now.
Nomination / entry guidelines
Entrants/nominees must be both based and operating in London.
The judges will be looking for nominations that:
Make clear how the nominee's work in London aligns with the London Food Strategy's definition of good food and with Sustain's good food guidelines
Outline the wider benefits their work brings to the local community and economy
Demonstrate the progress they have made in achieving what they set out to do
Give specific examples of how they're promoting good food. For example, if you're nominating a takeaway for the Good to Go category, have they made the Healthier Catering Commitment?
In addition to basic contact details etc. a key question you will need to answer on the form is:
Why should they win this category? (Max 1000 characters/200 words)
While the judges look forward to seeing passion coming through, please avoid hyperbole and marketing speak.
Winners will be chosen from eligible, participating nominees, based on the quality of nominations and our judges' expert knowledge.
Judges
The judging panels will be chaired by Claire Pritchard, Chair of the London Food Board, a group of experts who advise the Mayor of London and the GLA on the food matters that affect Londoners.
Fellow judges include members of the Mayor of London's food policy team, London Food Link staff, and other good food experts.
Prizes
The main benefit for nominees is the opportunity to generate free publicity by using social media, local media, customers and friends to champion their bid for London-wide glory.
Finalists will also receive a pair of tickets to the invitation-only awards ceremony. The winners will be announced by The Mayor of London's press office and featured by The Jellied Eel magazine, which has a readership of over 30,000 Londoners.
The London Growth hub is sponsoring this year's 'Superfood Social Enterprise' award category, the winner will receive up to £5,000 of free business support.
What happens when
21 January: Nominations/entries open
17 February: Nominations/entries close. Nominees may be contacted to confirm the details that have been submitted about them
After 20 February: Finalists will be contacted and invited to the awards ceremony
late March: Winners announced at invitation-only awards ceremony
UFA partners
The Urban Food Awards 2019 are run by the Mayor of London and London Food Link
If you have any queries about the UFAs, please email londonfoodlink@sustainweb.org, though please note that as we run on a part-time basis, we can't always respond as quickly as we'd like to.
---
SHARE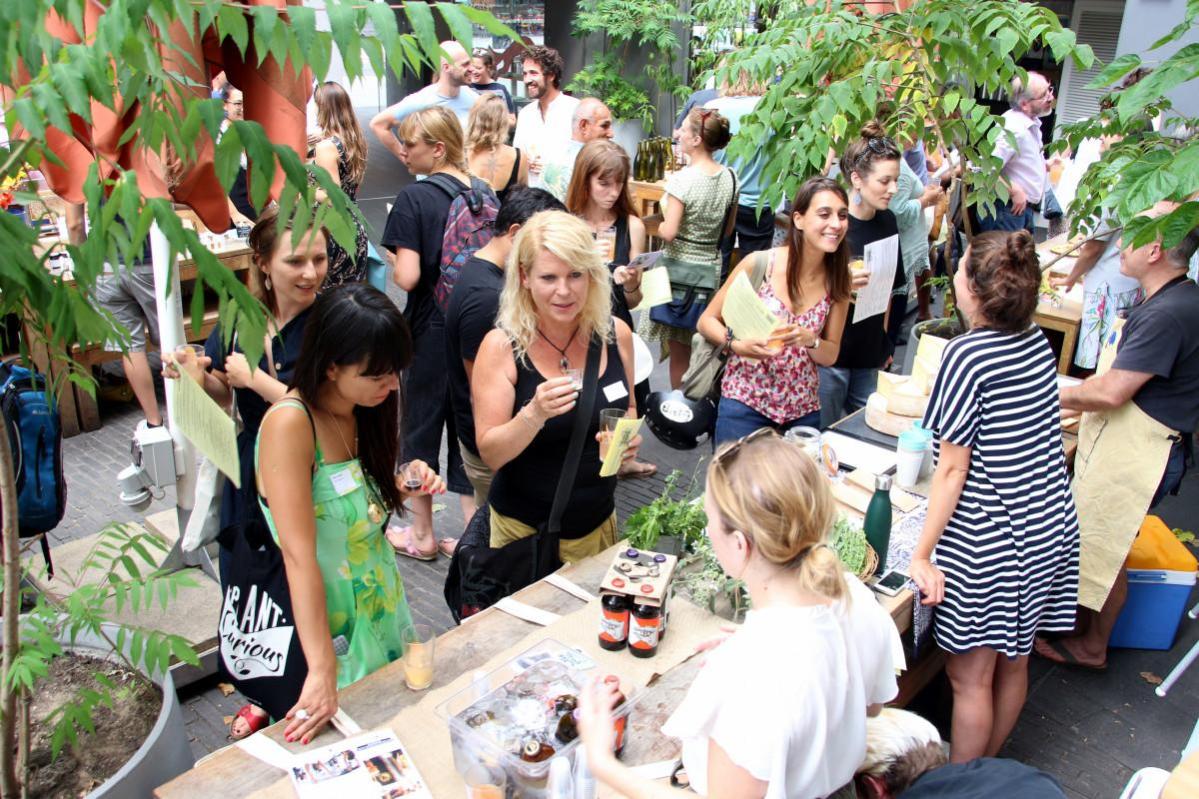 Grow, produce, teach, peddle or simply enjoy good food and drink in the capital? Join London Food Link to support our good food projects, promotion and campaigns in London.