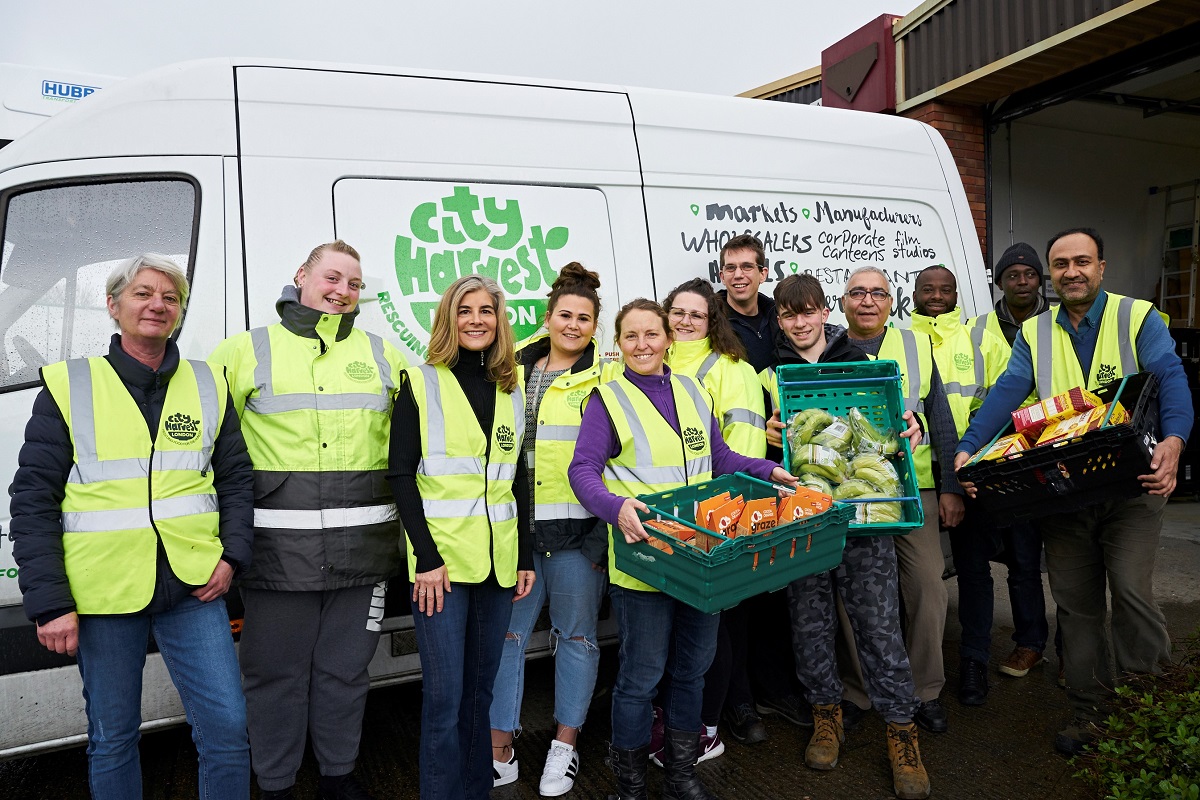 Laura Winningham (an UFA Women In Food winner 2019) and team © City Harvest
The Urban Food Awards highlights the enterprises, organisations and individuals involved in putting good food on the capital's plate.
Check out this year's winners here
Since 2014 the Mayor of London and London Food Link have been inviting Londoners to get involved and shout about their good food heroes. This year we are inviting people who
Run, or are involved in, activity in one of the categories below,to enter.
All other Londoners can make nominations
Entries are now closed and winners will be announced at the invitation-only Urban Food Awards ceremony at Mercato Metropolitano, London's first sustainable community market, later in the year.
Thanks to London Growth Hub, winners of selected categories will share a prize fund of £5000 towards training and mentoring!
London Food Link supporters will be entered in a draw to WIN a pair of tickets to the exclusive awards event
Get social with the #UrbanFoodAwards
Categories
Following the success of 2019's special Women in Food category, this year's headline category will crown a multitude of Food for Good Champions, celebrating the Londoners using food to bring communities together, promote social integration and celebrate diversity in our capital. This category is open to Londoners working or volunteering alone, or in a small teams.
Eight further award categories will recognise the contribution and positive impact of enterprises, organisations and individuals championing good food in London:
Children's Food Champion: From campaigning parents and community groups, to caterers and restaurants, applications are open to everyone taking important steps to improve children's food as part of a paid or voluntary role.
Climate Champion: Open to cafés and restaurants working to embed climate and nature friendly practices into their menus and ethos. This could include working toward zero waste, embracing less but better meat and dairy, and sourcing food in a nature-friendly way. In partnership with The Sustainable Restaurant Association
Community Market Champion: Open to any market stall holder who is working in innovative ways to bring healthy, affordable and sustainable food (particularly fresh produce) to people in a local community.
Good Food for All: The focus of this category is on organisations and enterprises working to help Londoners with disabilities, and/or who are facing challenges of growing older, to enjoy access to good food. In partnership with City Harvest
Growing Wild: Open to urban farms and food growing projects that are enhancing nature through their growing practices and planting schemes, encouraging and promoting biodiversity and sharing their beliefs, knowledge and skills with volunteers, customers and the wider community. In partnership with Capital Growth
Ocean Friendly Caterer: Open to restaurateurs and caterers working at scale or with wider influence, who can demonstrate commitment to sustainable fish and reducing plastic in the supply chain. In partnership with the Marine Conservation Society
Super Social Enterprise: Open to good food social enterprises providing training and experience in skills and knowledge for employment, particularly to people facing greater than average barriers to the jobs market, with support from the London Growth Hub.
Young Food Ambassador: Shining a spotlight on a young person, or small team of people, aged 25 or under who are campaigning within their school, college, university or wider community for a better food and farming system. In partnership with BiteBack 2030
Entry guidelines
To be eligible, entrants/nominees must be based and operate in London. Judges are looking for clear examples (backed up by evidence) of how entrants/nominees work to reduce the negative, and increase the positive, impact on the food system of what they do. For example:
Operate in a demonstrably sustainable/ethical way - eg using/supplying certified organic food, all/mainly London-grown produce, certified sustainable fish, being a fair employer and paying the London Living Wage, operating as a worker-owned cooperative, operating as a social enterprise, using/supplying less but better (certified higher welfare) meat, reducing surplus and preventing food waste etc. Read Sustain's good food guidelines to find out more.
Contributing to the local economy and creating other social/community benefits
We always like to see passion expressed in an application, but encourage entrants to avoid hyperbole and marketing speak and make sure they back up generic claims (eg sustainably sourced, local, ethical etc.) with evidence of a plan, steps taken and success towards their aims.
Award-specific guidelines
Climate Champion: We're looking to reward businesses that can clearly demonstrate making a positive impact on the key climate issues as they relate to cafés and restaurants, primarily less but better meat and reduction of food waste. What steps have been taken to reduce the negative impact of the menu on the planet? We're keen to see concrete examples to support this, such as procurement and or/sales data. What actual steps have been taken to keep food on the plate and out of the bin? We'd like to see the surplus and waste reduction policy, plan, and statistics.
Ocean Friendly Caterer: We're looking for businesses that are helping to tackle the crisis in our oceans by removing the most unsustainably-caught fish from menus (those that are red-rated in the Marine Conservation Society's Good Fish Guide), and are serving, promoting and celebrating fish which is certified sustainable (look for Marine Stewardship and Aquaculture Stewardship Council ecolabels), or green-rated By the Marine Conservation Society. We're also looking for businesses that avoid or have significantly reduced their use of single-use plastic.
Why get involved
All finalists will benefit from a fantastic publicity opportunity and greater recognition of their work, including coverage in The Jellied Eel, the title for good food in London.
The London Growth Hub's sponsorship means that winners of the Super Social Enterprise, Community Market Champion and Climate Champion categories will share a prize fund of £5000 towards training and mentoring.
Comments from past winners about the benefits of getting involved include:
"The best thing about getting recognised by the Urban Food Awards is that you discover the amazing work others are doing to use food as a bridge to build communities! Getting the award was great-hearing the stories of the other winners and the difference they are making in London was the icing on the cake." Darjeeling Express founder Asma Khan (2019)
"Winning the Super Social Enterprise award gave the Bread N Butter team a fabulous boost, helping us raise our profile and kudos within the industry. It has helped reinforced our belief that we are doing the right thing!" Bread N Butter (2019)
"The award not only gave us the feeling of recognition but also the opportunity to share our achievements. It also motivate us to extend our composting area and increase our training for this year." Calthorpe Project (2019)
What happens when
21 January: Entries open
20 February: Entries close
Early March. Finalists contacted
Autumn: Winners announced at the invitation-only Urban Food Awards ceremony at Mercato Metropolitano
Judging
Finalists were shortlisted by a team of judges.
The team comprised good food experts including members of the Mayor of London's food policy team, London Food Link staff, and category partners.
The judges' decisions are final and neither they, or Urban Foods Awards partners, will enter into correspondence about them.
Contact
If you have any queries about the Urban Food Awards please email londonfoodlink@sustainweb.org
UFA partners
As a key part of his social fairness and economic equality agenda, the Mayor of London realises the important part food plays in the lives of Londoners – it can help improve health and wellbeing, provide rewarding job and skills opportunities, build stronger communities and help protect the environment.
The London Food Strategy, the first Mayoral strategy for food in London since 2006, sets out the ways in which the Mayor will help all Londoners access healthy, affordable and sustainable food – regardless of their background and circumstances. The Mayor also uses the strategy to recognise the importance of celebrating the world-class food cooked and produced in London by Londoners of all backgrounds.
Run by the national food and farming charity Sustain, London Food Link is the voice for good food in the capital, which runs a mutually-supportive network that is open for everyone to join. Since 2002, LFL's campaigns and initiatives have been working towards a healthy and sustainable food system for all.
Venue host for 2020 is Mercato Metropolitano, a movement united by a shared philosophy that food nutritious, should be simple and should bring a city together. MM is at the centre of this debate and operates as an incubator and a facilitator for many campaigns and initiatives epitomising those recognised by the Urban Food Awards including a Holiday Club to address food poverty and the Founders Without Borders programme, supporting refugees and incubating their businesses as they take their first steps into the food industry.
MM's community programme addresses some of society's most challenging issues, using food as a way to inspire and empower the local community.
Previous years
Share
Join us
London Food Link: London Food Link brings together community food enterprises and projects that are working to make good food accessible to everyone in London to help create a healthy, sustainable and ethical food system for all.
Menu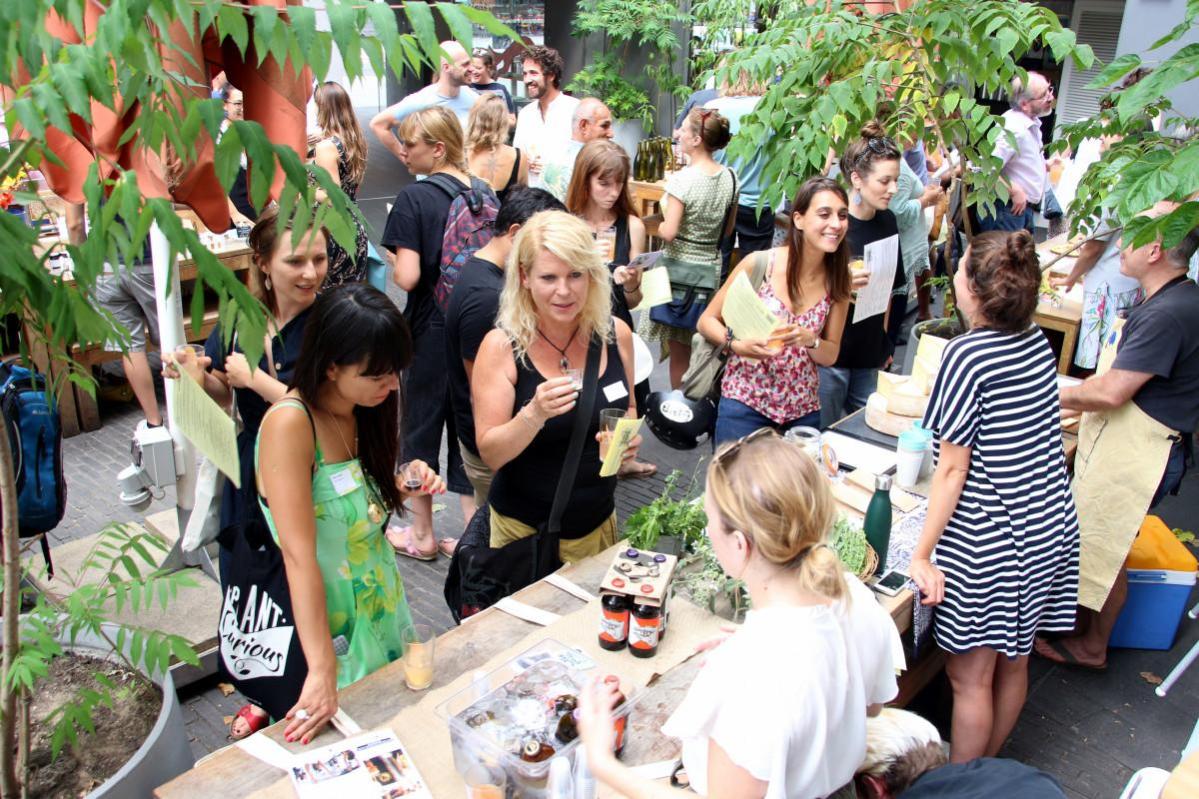 Grow, produce, teach, peddle or simply enjoy good food and drink in the capital? Join London Food Link to support our good food projects, promotion and campaigns in London.
Support our work
Your donation will help support community food initiatives and enterprises to thrive as part of a more sustainable food system.