Working for a healthy, sustainable and ethical food system for the capital. Through our projects and campaigns we strive for a food system that benefits all Londoners.
London Food Link is the network for people who grow, make, cook, sell and simply enjoy good food in the capital.
Good Food Retail
During 2019 we supported six councils to develop Good Food Retail projects as part of the Mayor of London's small grants programme.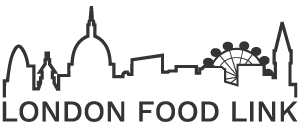 Email list
Get updates on good food policy, campaigns and our work in the capital.
Support London Food link
Grow, produce, teach, peddle or simply enjoy good food in the capital? Annual support starts from less than £2 a month and you get a load of great benefits in return.