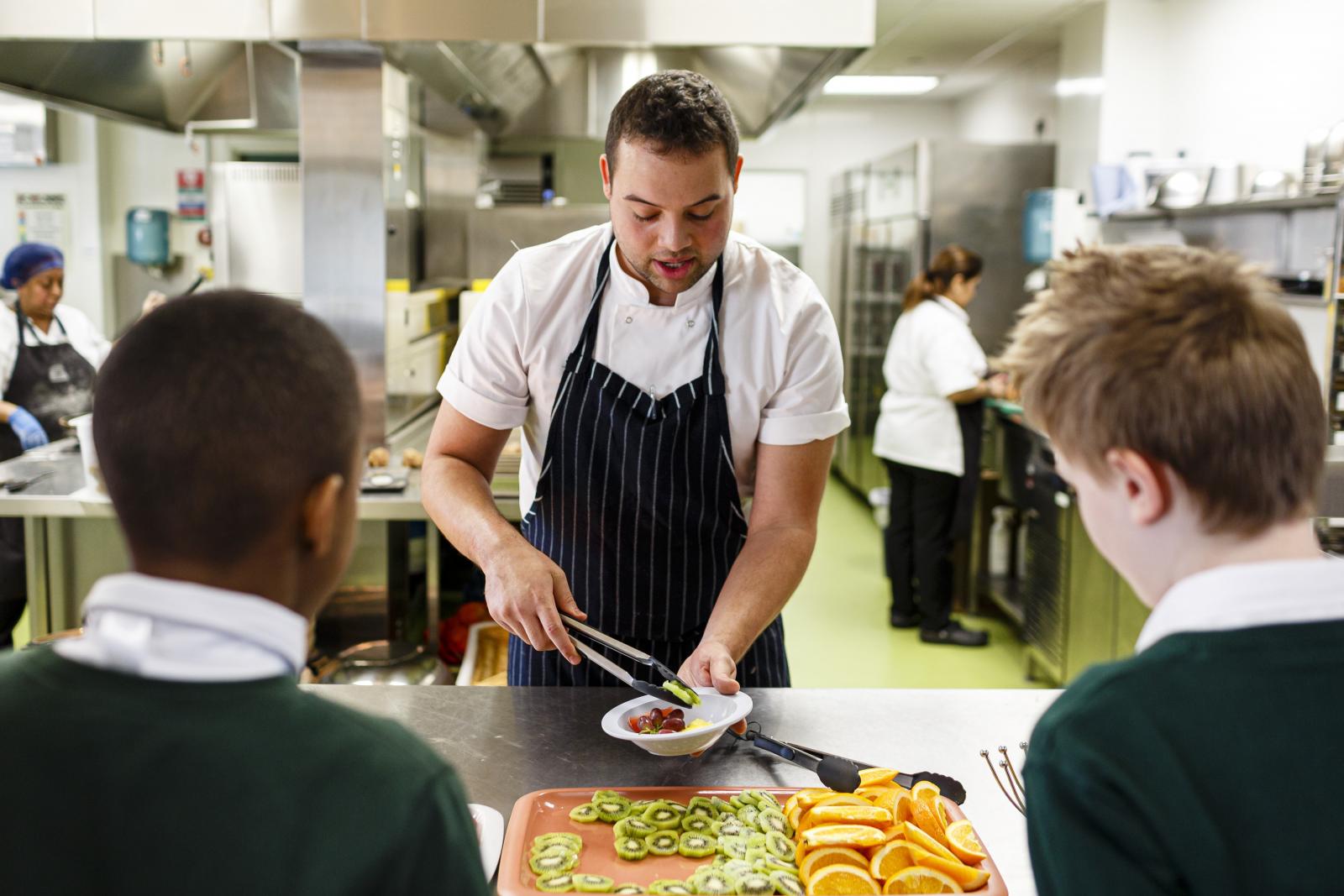 Charles Gabriel: Food for Good Champion Credit Miles Willis
The Urban Food Awards are run by the Mayor of London and London Food Link to celebrate the people, enterprises and organisations in the capital who are doing good through good food.
Since 2014 we have been inviting Londoners to get involved and shout about their good food heroes. For 2020 there were eight categories, together with a special award to celebrate diversity, with 10 Food for Good Champions who are building a better London through growing, cooking, saving or sharing good food.
Meet this year's winners of the sixth Urban Food Awards, announced online on 28 September 2020.
#UrbanFoodAwards
---
Winners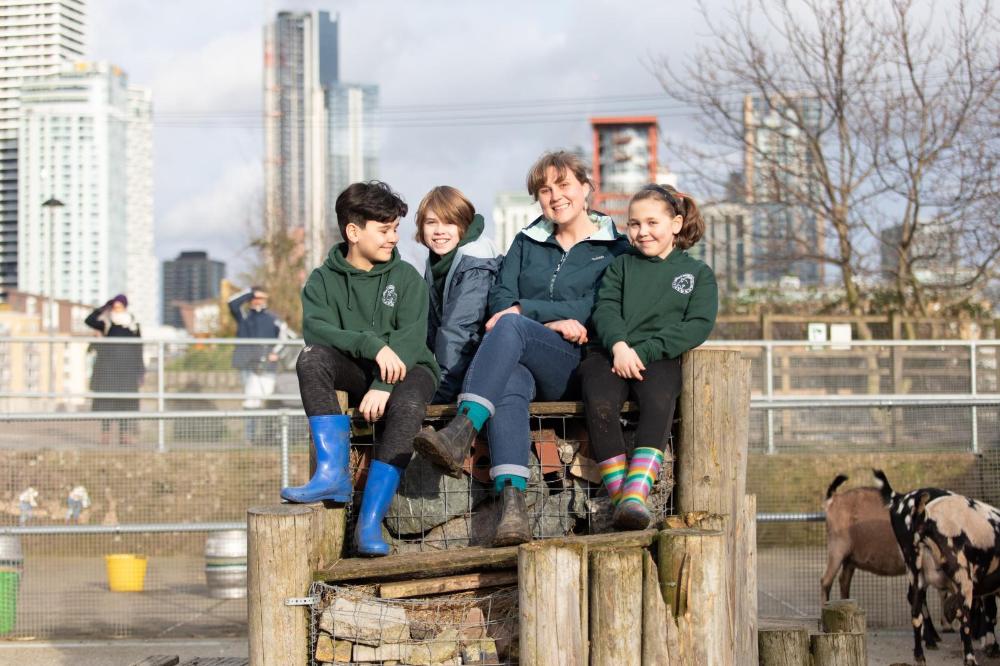 Young Farmers (Surrey Docks)
Organisations taking special steps to improve children's food.   
Winner: Chefs in Schools - Revolutionising school food, Chefs in Schools came top of the class through its work with chefs to create a lunchtime norm of fresh, exciting, and nutritious food. @ChefsinSchools
Highly Commended: Bubble & Squeak - integrating healthy eating, education and community, they improve access to healthy food and give children opportunities to grow and explore in the world of good food.
Joint Winner: Castle Climbing Centre - The Castle Climbing Centre reaches great heights when it comes to sustainability. Using food mostly grown in their own permaculture garden, they strive to have minimal food waste, plastic use, and food miles!  @CastleClimbing
Joint Winner: Well Kneaded - Well Kneaded is a sustainable pizzeria based in Earlsfield, London. From their sourcing and buying policies, to suppliers, materials and ingredients - climate and nature friendly practices dictate the menu and all of processes at Well Kneaded. @wellkneadedfood
Community Market Champion
Open to any market stall/ trader bringing fresh, healthy, affordable and sustainable food to city dwellers.
Winner: Myatt's Field Park project - Myatt's Field Park Project grow and sell vegetables directly to their community and provide seedlings and advice for local growers starting out in gardens and community spaces - nurturing the new skills of their local residents! @myattsfield
Highly Commended: OrganicLea Community Growers – The stall is a partnership between OrganicLea and the Hornbeam Centre. It offers fresh, organic and local produce, operates a no-waste policy and acts as an outlet for OrganicLea's surplus box scheme. @Organiclea
Celebrating those helping older Londoners or those with disabilities, to enjoy access to good food. In partnership with City Harvest.
Winner: London Independent Living Service (LILS) - helping older and vulnerable people stay independent and healthy in their own homes through their bespoke meals on wheel service and access to expert nutritionists and dietists. @LILSCamden
Highly Commended: South Norwood community kitchen - working to give everyone access to delicious healthy food, cooked with love, and shared among friends through free three course meals, tackling social isolation and helping build strong community networks. 
Open to urban farms and food growing projects who enhance nature through their growing practices and planting schemes. In partnership with Capital Growth
Winner: Brockwell Park Community Greenhouses - thisan acre of green space in the heart of hte park provideda haven for local people and wildlife to come together. @GardenBrockwell 
Highly Commended: Growing Communities - through their 'patchwork' farm across Hackney – formed of various small plots, and larger farm in Dagenham they were the first urban growers in London to be Soil Association certified, showing their commitment to working with nature to grow salad and veg to feed Londoners. @growcomm
Celebrating committment to sustainable fish and reducing plastic in the supply chain. In partnership with the Marine Conservation Society.
Winner: Soleshare - London's first community supported fishery. The membership scheme is waste free, low-impact, supports Britain's small-scale fishers and their communities, all whilst protecting the marine environment. @soleshare
Highly Commended: Pesky Fish - their mission is to build a better and more sustainable seafood industry by tackling waste and ensuring complete traceability of fish by linking sellers directly to buyers, offering fishers' full catch – reducing pressure on popular fish. @pesky_fish
Super Social Enterprise
Open to the enterprises supporting people into employment. With support from the London Growth Hub. 
Breadwinners: Super Social Enterprise Winners by Miles Willis
Winner: Breadwinners - a grassroots social enterprise supporting refugees through training, mentoring and work selling artisan organic bread across London's markets. @webreadwinners
Highly Commended: Change Please - trains people experiencing homelessness to become baristas whilst also supporting people with housing, finances, mental wellbeing and into onward employment. @ChangePlease
Shining a spotlight on a young person, or small team, campaigning for a better food and farming system. In partnership with BiteBack 2030.
Winners: Hammersmith Academy - The students at Hammersmith Academy have been creatively using the space they have to grow food and welcome nature into the school. @growgardeners
Highly Commended: Growhampton - this sustainability programme, with a big focus on food, is run by Roehampton Students' Union at the University of Roehampton. @Growhampton
Food Foundation, Veg Power : Celebrating the work of Anna Taylor, Jo Ralling and Dan Park - the team behind the popular campaign, Veg Power – Eat them to defeat them, inspiring young people to eat more vegetables.   
Young Farmers (Surrey Docks):    A group of young people at Surrey Docks Farm who care for the youth allotment and wildlife garden.  Demystifying nature for young people and giving them a chance to reconnect with nature and food growing.
---
Food for Good Champions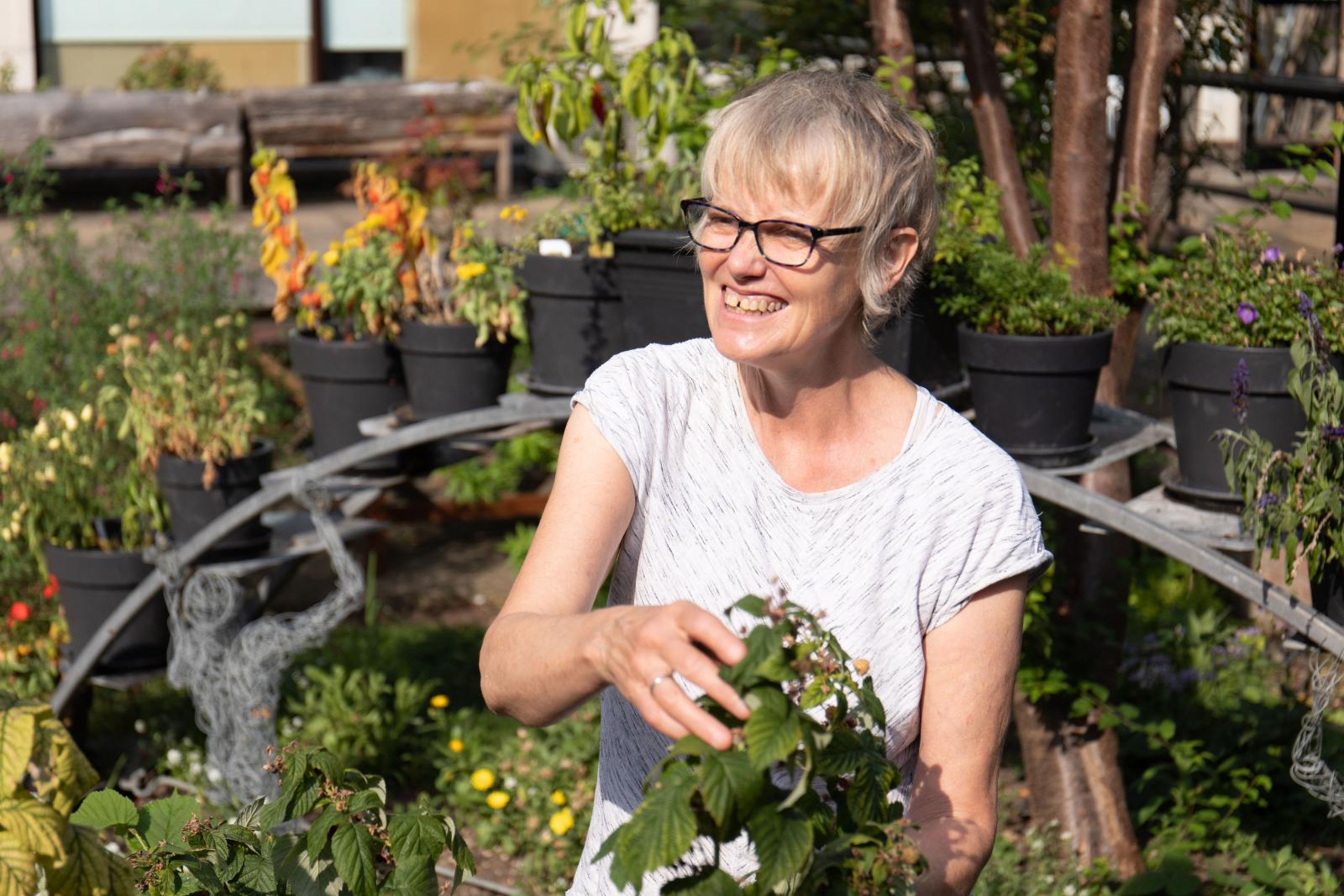 Rainbow Grow: one of ten Food for Good Champions by Zoe Walde-Aldam
Hadas

Hagos, Waste Not Want Not Battersea

-

a charitable social enterprise founded by residents of Doddington and Rollo Estate. It diverts food waste and alleviates food poverty by redistributing food and sharing knowledge of healthy eating, bringing the community together through opportunities for social interaction, volunteering and training. 
Migrateful

-

helps

refugees and asylum seekers on their journey to employment and independence, promoting integration. Set up in 2017, it runs cookery classes led by migrant chefs struggling to integrate and access employment due to legal and linguistic barriers. 
Cooking Champions

-

Clare Donovan is a teacher and qualified chef who has years of experience working with children with learning disabilities. In 2017, she created a catering and community interest company (CIC) called Cooking Champions, offering community cooking classes for various groups and Food Hygiene Level 2 training for pupils with learning disabilities. 
Brixton Library

read and Feed -

During school holidays, Brixton Library runs twice-weekly activities and provides nutritious food for families living in food poverty. 
Friends of Archbishops Park

-

FOAP has worked with those with special educational needs and those who are isolated or suffering from mental health issues for 20 years. Having transformed previously neglected areas of the park into gardens to grow food, people who are otherwise not in employment or education can attend weekly classes to gain skills in growing, cooking. social engagement and team leadership – all outdoors! 
Woolwich Market Traders

-

The traders at Beresford Square – a market that has existed since the 1600s – teamed up with Greenwich council to launch the Healthy Start voucher scheme, providing local residents with access to affordable fruit and vegetables. 
FoodCycle

Peckham

-

Run by a small group of committed volunteers, 

FoodCycle

 provides free healthy, sustainable, vegetarian meals and a social point of contact for homeless, lonely, socially isolated people in a non-judgmental and safe space. In 2019, 

FoodCycle

 Peckham fed approximately 5,000 people.
Charles Gabriel, Head Chef, Stormont House

– this school in Hackney provides support for pupils with

complex and inter-related special educational needs, which Charlie helps address through thoughtful use of food.
Rainbow Grow

-

this uniqueLGBTQI+ led community gardening initiative, providesa friendly growing space for members of the LGBTQI+ community. They grow edible plants giving their members new skills and access healthy food.
Usman Khalid, HAVEN Coffee

-

Founded by Usman Khalid, this is London's first coffee pop-up run by refugees. Usman helps refugees into employment through support, work opportunities, and barista training program. As well as creating a community space with great ethically sourced coffee.
---
UFA partners
The Urban Food Awards 2020 are run by the Mayor of London and London Food Link
If you have any queries about the UFAs, please email londonfoodlink@sustainweb.org
Share
Join us
London Food Link: London Food Link brings together community food enterprises and projects that are working to make good food accessible to everyone in London to help create a healthy, sustainable and ethical food system for all.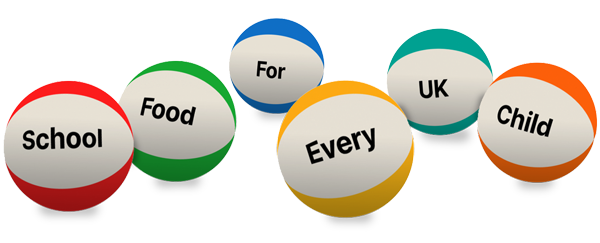 Ask your MP to end the school food postcode lottery now
Support our work
Your donation will help support community food initiatives and enterprises to thrive as part of a more sustainable food system.