A snapshot of what's happening on climate, farming, and food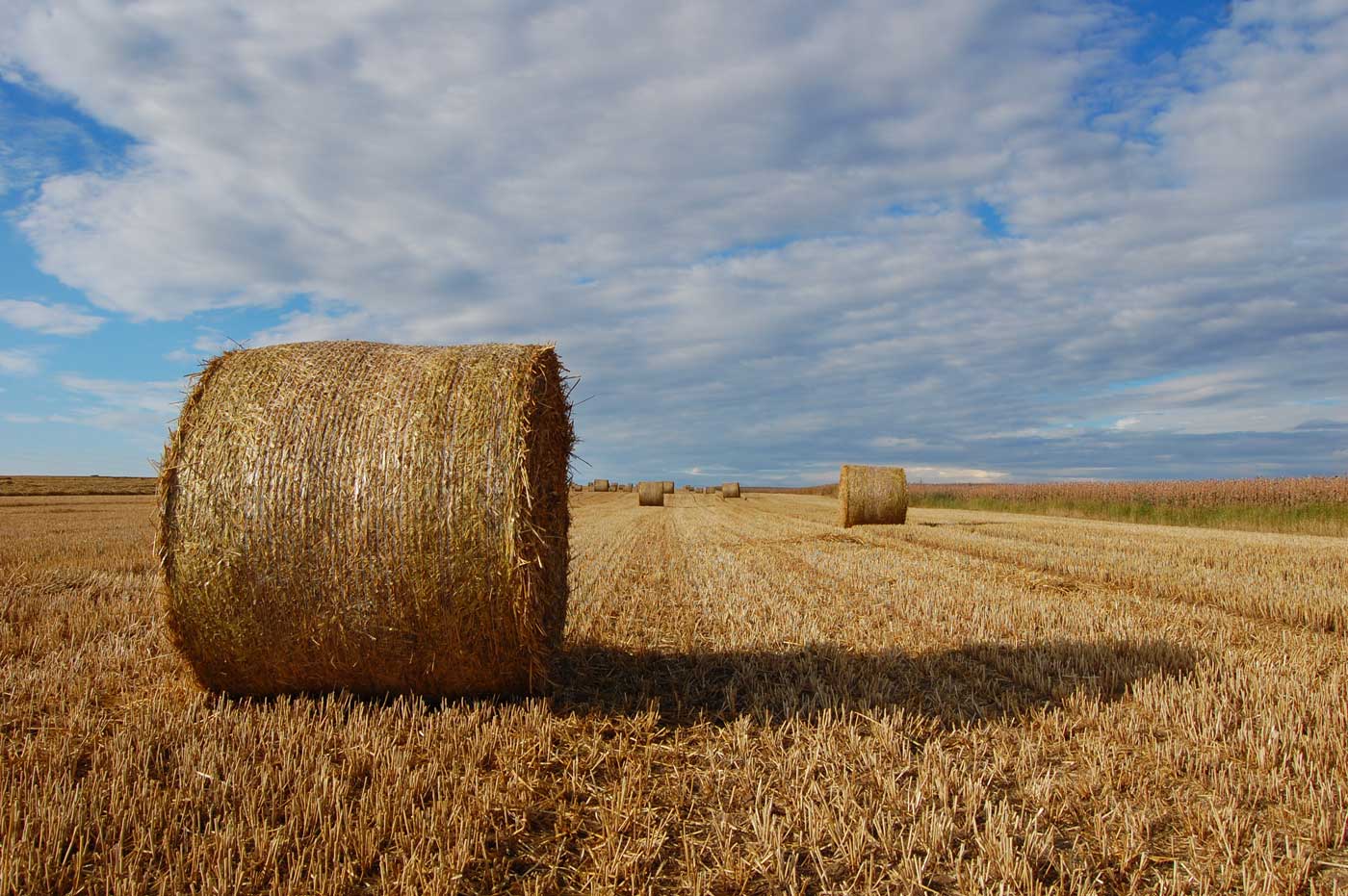 As the Bonn climate talks have begun (with the threat of Trump pulling the US out of the Paris Climate Agreement) this is a quick glance at some of the latest science and news on climate and agriculture. Much is drawn from the excellent Food Climate Research Network (www.fcrn.org.uk) - an invaluable resource.
Three areas are very lively at the moment: understanding why and how agriculture fits into de-carbonisation targets and action plans; carbon sequestration by soils; and lower carbon diets.
On decarbonisation, a new study lays out in detail what would have to happen in each of the next three decades until 2050 if we want to stay well below 2°C without geoengineering. It includes the key role of agriculture and land use change. The harsh truth is that net emissions from land use - from agriculture and deforestation – need to decrease steadily to zero by 2050. This needs to occur even with the predicted population growth.
This means drastically reducing food waste and shifting dietary patterns away from high carbon foods will be key as will adaptation in farming to reduce emissions and to cope with changing climatic conditions. The authors note that government policies will be crucial to drive the changes and helpfully talk of the co-benefits - "Innovative financial mechanisms are needed to incentivize carbon management in the food system. Agro-industries, farms, and civil society should develop a worldwide strategy for sustainable food systems to drive healthier, low-meat diets and reduce food waste. Health and sustainability co-benefits - such as obesity and disease abatement, pollution reduction, and ecosystems preservation - should spur action"
To provide healthy food in a sustainable way, the authors suggest we need to transition agriculture and food production so it can adapt to unavoidable climate change, preserve the natural heritage, sustain soil quality, and improve farm livelihoods. As the Bonn talks progress and Europe debates its role, it is vital we demand stronger action to monitor and address Europe's agriculture and food impact.
On carbon sequestration in agriculture there is much debate and dispute. Over-claiming the benefits of grass is a risk but there is clearly potential for farm systems to remove carbon dioxide from the atmosphere. A useful 'Technical Potential of Soil Carbon Sequestration' webinar with three experts confirms that it is possible to remove significant amounts of CO2 from the atmosphere and store it as organic carbon in soil.
They also talk of the co-benefits of carbon removal through sequestration in soils including improving soil health, so improving resilience and adaptation to climate change and enhancing food security. It is crucial to note however, that carbon sequestration in soils is not automatically permanent. If the practices that led to the increase in soil carbon are not maintained, then the stored carbon can be lost again as atmospheric CO2. In addition, there are limits on the total amount of sequestration that might be achieved through agricultural soils.
One small crucial word to growers. Don't use peat compost. There is no excuse. Peatlands are a hugely vital carbon sink as well as a crucial wildlife habitat. If all 584 million tonnes of carbon stored in English peatlands were lost to the atmosphere, this would be equivalent to 2.14 billion tonnes of CO2, which is around five years of England's annual CO2 emissions. Check out the evidence and alternatives to peat compost here.
New research by FiBL for the organic farming community in Europe examines how organic farming can contribute to reduce greenhouse gas emissions (GHG) particularly in relation to soil carbon but in others areas too. In it, organic farmers call on MEPs not to let the agriculture sector off the hook in the fight against climate change. They suggest the current proposals as part of the UNFCCC agreement are too weak; agriculture could contribute more to reducing emissions. The study suggest "that a progressive conversion to 50% of EU land under organic farming by 2030 would offer a mitigation potential of 23% of agricultural greenhouse gas emissions through increased soil carbon sequestration and reduced application of mineral fertilisers. It would moreover reduce energy use for the production of synthetic fertilisers, equivalent to a further reduction of 9% of agriculture emissions, and would provide many other environmental and animal welfare benefits, as well as successful adaptation strategies to cope with the impacts of climate change." Their work underlines the importance of adopting a systemic approach - one which encompasses consumption - to reducing all the environmental impacts of agriculture.
Action to reduce emissions at the other end of the food chain – consumers - is crucial. The UK sustainable diets coalition, Eating Better, recently examined different eating guidelines for how they would impact on climate change and sustainability outcomes. There are clearly some challenges and opportunities for incorporating sustainability but we are making some, albeit small and slow steps towards integrating health and sustainability into healthy eating guidelines. It is interesting to see new carbon appraisals of everyday products too such as the processed loaf. The evidence is strong that eating better meat - avoiding industrially farmed meat - and eating less if you consume more than is sustainable or health are the right approach. And industry is already reporting that consumers are cutting back on meat. Debates still range on whether we have got the messaging right especially on fats and how to avoid harming sustainable livestock farming.
Given the threat of climate and of Trump's reversal of US policy, we need, more than ever to be pushing governments globally to agree greater and predictable GHG cuts from the food system and preparing for the changes in the food system to deliver this - including farmers, the food business in between and, most crucially, consumers.
Photo: flickr.com/photos/tomaskohl
---
10/05/2017
Food and Farming Policy
SHARE
---
Food and Farming Policy: Sustain encourages integration of sustainable food and farming into local, regional and national government policies.
---
More blogs