Artificial fertiliser biggest contributor to industrial loaf's carbon footprint
University of Sheffield researchers have calculated that ammonium nitrate fertiliser accounts for 43% of the greenhouse gas emissions produced during the manufacture of a supermarket loaf 'dwarfing all other processes in the supply chain.'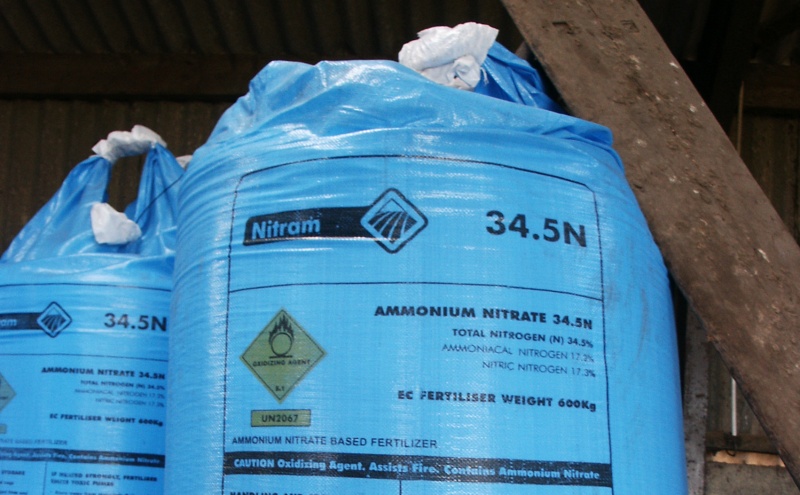 Titled 'The environmental impact of fertilizer embodied in a wheat-to-bread supply chain', the study published on 27 february 2017 is based on 'primary data for all the processes involved in the farming, production and transport systems that lead to the manufacture of a particular brand of 800g loaf.'
According to an article in The New Scientist, the study found that for each of these industrial loaves manufactured, 'the equivalent of half a kilogram of carbon dioxide goes into the atmosphere.'
In a media release, Dr Liam Goucher from the University's Grantham Centre for Sustainable Futures, who carried out the study, said: "We found in every loaf there is embodied global warming resulting from the fertiliser applied to farmers' fields to increase their wheat harvest. This arises from the large amount of energy needed to make the fertilizer and from nitrous oxide gas released when it is degraded in the soil."
The New Scientist article notes that 'two-thirds of fertiliser emissions come from its manufacture, a high-temperature process that usually relies on natural gas.'
Report co-author Professor Lenny Koh, said: "The findings raise a very important issue – whose responsibility is it to bring about the implementation of these interventions: the fertiliser manufacturer, the farmer, the retailer or the consumer?"
Another of the paper's co-authors said: "The fertiliser problem is solvable – through improved agronomic practices. These harness the best of organic farming combined with new technologies to better monitor the nutritional status of soils and plants and to recycle waste and with the promise of new wheat varieties able to utilise soil nitrogen more efficiently."
As the study only looked at data for a particular brand of industrial loaf, it is unclear what the picture would be for a loaf or Real Bread crafted by a small, independent bakery, or for a certified organic loaf.
Sheep farmer. Credit: Cottonbro | Pexels
Published 3 May 2017
Real Bread Campaign: The Real Bread Campaign finds and shares ways to make bread better for us, better for our communities and better for the planet. Whether your interest is local food, community-focussed small enterprises, honest labelling, therapeutic baking, or simply tasty toast, everyone is invited to become a Campaign supporter.
Support our charity
Your donation will help support the spread of baking skills and access to real bread.