Two reasons why British fishers will do worse out of Brexit than British farmers
Despite warm promises that the fishing industry will do well out of Brexit, Government plans for how much boats will be able to catch, and how they will be supported to rebuild depleted fish stocks have still not been confirmed, says Sustain's Sustainable Fish campaign coordinator Ruth Westcott.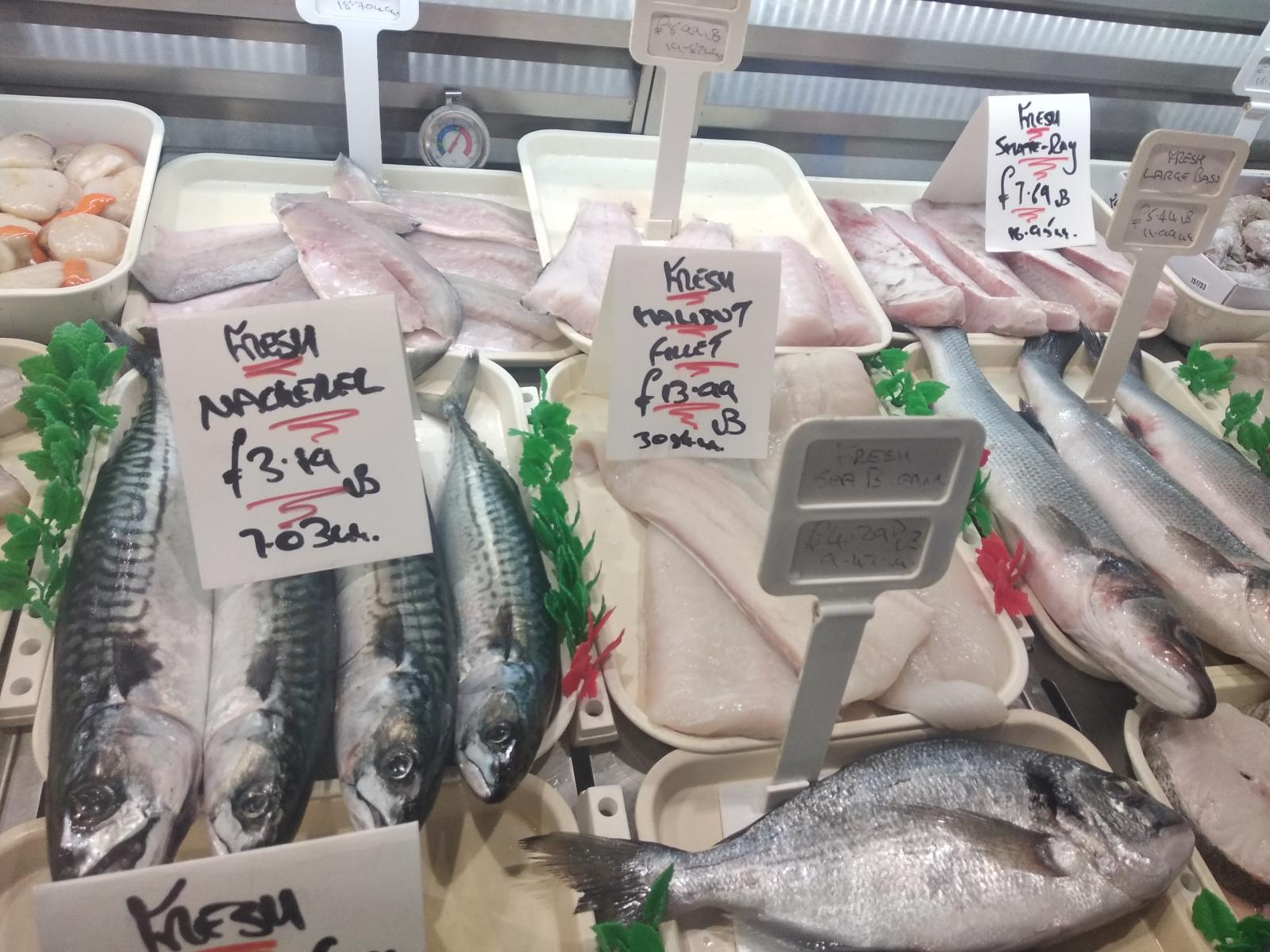 Preston Fish Market, taken by Ruth Westcott
As things stand, it looks like British farmers will get better treatment from politicians after Brexit than will British fishers. We think this is unfair, when our precious marine resources and coastal communities are so in need of government leadership: Fish and fishers deserve better.
(Let's leave speculations about a 'no deal Brexit' scenario aside for a moment, which would likely to be harrowing for farmers and fishers alike. The issues raised in this blog are relevant, whatever the deal or no deal.)
A recent report by the Food Research Collaboration found that the simple act of leaving the EU won't guarantee our fisheries will be better off. The type of Brexit, and the policy that our government chooses to adopt afterwards is crucial. Yet the government's proposals for after Brexit so far are pretty much to maintain the status quo, which means the majority of the UK stocks being overfished - possibly indefinitely - and jobs in fishing dropping year on year.
Here are the two ways we think fishers are likely to lose out after Brexit. Yet measures to support farmers, already signalled by government, are already in train - so we know that a better way forward is possible.
1. Farmers will receive public money for public goods; fishers won't
The healthy state of our fish stocks and biodiversity of our oceans are public goods and should be treated as such. It would be best for UK citizens today and for future generations if our depleted fish stocks recover as quickly as possible. We could potentially see catches increase by 45%, and create over 4,000 jobs. Protecting marine ecosystems better would also boost recreational fishing and wildlife tourism, which can be as important – if not more important – to coastal communities than fishing itself.
There is a strong economic case for paying fishermen to catch less to allow stocks to recover and for investing in better data about our fisheries. There is currently missing data for about one third of UK fish stocks, which makes it impossible to fully understand what is going on and increases the risk of overfishing.
Up to £3 billion has been allocated for farmers for environmental improvements post-Brexit, and a system of 'public money for public goods' is set out in the draft Agriculture Bill promises to support British farmers. Yet there is no such money or system allocated for British fishing and the draft Fisheries Bill contains no similar promises. Why ever not? Investing now would lead to more profit, never mind all the extra benefits of flourishing marine wildlife and coastal communities.
2. Farmers are promised fair treatment; fishers are not
Smaller suppliers, including many fishers in the UK, are vulnerable to abusive treatment such as receiving low prices for what they catch. Small-scale fishers in particular also suffer from an unfair allocation of fishing opportunities (quota). They make up 79% of British fishers, but have access to only 2% of the UK's allocation thanks to the 'Fixed Quota Allocation' system which has, over time, allowed quota to be bought-up by large businesses – some of which do not even own boats - and leased for profit. More than a third of UK quota is owned by just five businesses.
The draft Agriculture Bill contains a fair dealing clause that gives government the powers to help to protect farmers and other food producers from unfair trade. The aim is to help ensure they receive a decent income and are valued as producers. Why is there no equivalent commitent to fair dealing in the Fisheries Bill or other government policy?
It's time to treat fishing with the importance and investment it deserves. The industry offers vital livelihoods in areas where alternative employment is scarce and could support many more jobs with proper sustainable management.
Read our latest briefing for MPs in advance of the Report Stage of the Fisheries Bill
Keep up to date with the Brexit Newsletter
Ruth co-ordinates Sustain's work on the Climate and Nature Emergency and on Sustainable Fishing, working to make food a central part of policies to tackle the climate and nature emergency at a local and national level; also to encourage businesses to adopt a fully sustainable fish policy, and thereby help transform the way the world's oceans are fished.
Ruth Westcott
Campaign Coordinator
Climate change and nature
Support our campaign
Donate now to help us to protect marine environments and fishing livelihoods.