Why fishing communities could be crushed by a no-deal Brexit
Last night, the government released a new assessment of the impact of a no-deal Brexit on business, Ruth Westcott considers why it makes grim reading for fishing communities.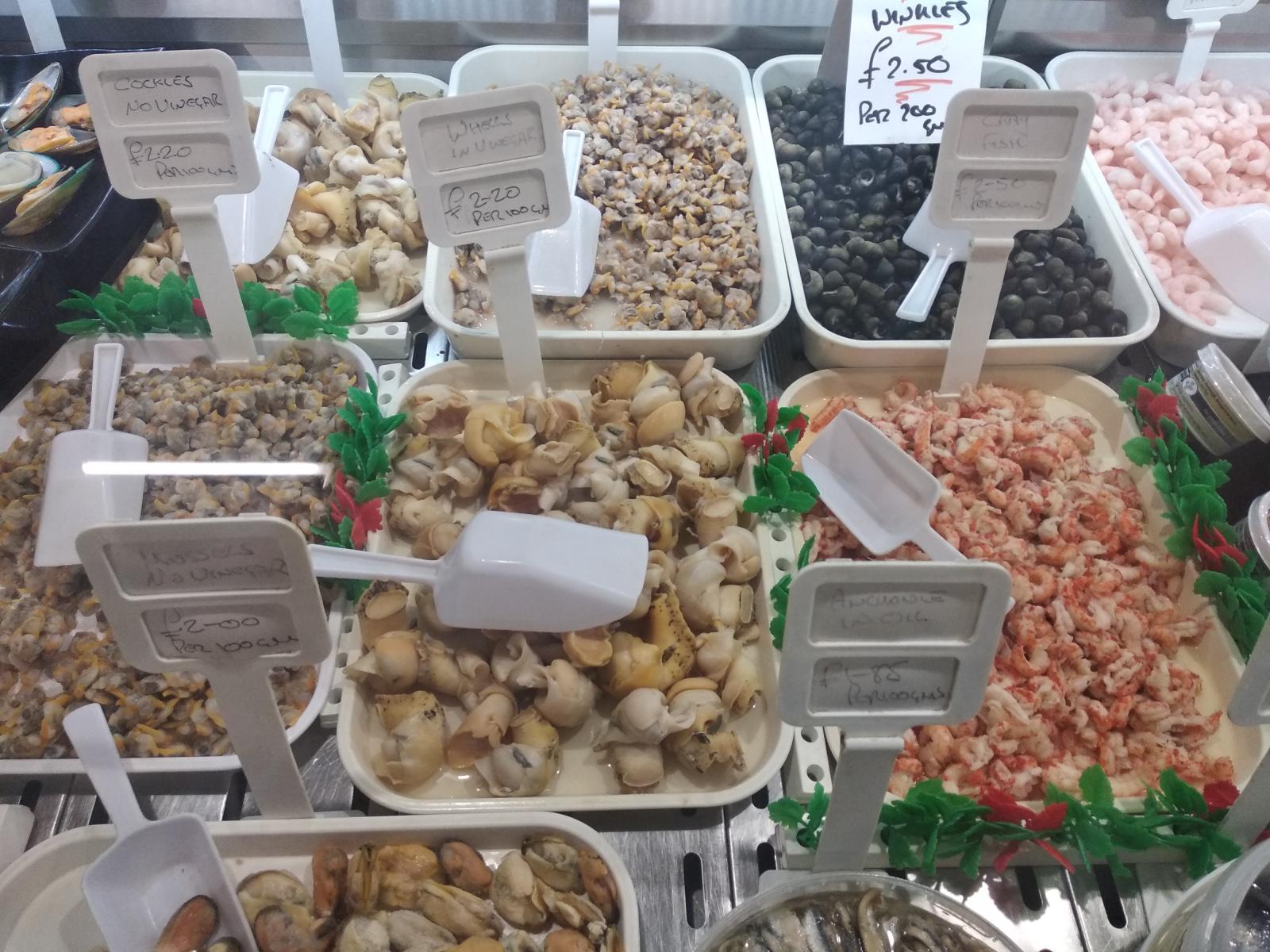 Fish Market Credit: Ruth Westcott
The UK fishing industry is best understood as a trading enterprise. We import the bulk of what we eat, and export the bulk of our catches, so any changes to trade will have a big impact on the industry. The UK sells 66% of catches to the EU, with shellfish making up the bulk of high-value exports (chiefly langoustines, scallops, lobster, crab, whelk and cuttlefish). The shellfish export industry alone is worth £432 million. If you have eaten shellfish on holiday in Spain, France, Italy or Portugal, there is a fair chance that it was landed in the UK.
The government analysis notes that the food industry will be particularly affected by two outcomes of a no-deal Brexit; the implementation of tariffs, and delays in transport:

On Tariffs (paragraph 32), the report says:
"Industries would need to respond to the application of EU tariffs. These would vary by sector. While for some sectors (such as life sciences or electronics) the effect of any tariffs would be minor, other sectors would be more affected."
'Most Favoured Nation' tariffs on fish range from 0% for some fresh products to 25% for highly processed products. The likely tariff for Langoustines, which is the UK's most valuable shellfish export (worth over £110 million - with around 80% going to the EU) would be 12%.
(paragraph 21) "Given the unprecedented nature of the sort of economy-wide adjustment that would be required in a no deal scenario, it is impossible to accurately predict the ability of businesses to adapt."
For the UK seafood industry, the big question is how much the tariffs can be passed on to customers. An analysis by several seafood industry bodies predicts that, although the UK is the dominant supplier for some species (for example live European lobster), it is not the sole supplier and there is strong competition from other countries for some species. They identify a significant risk of product substitution, or changes in consumption and demand if prices rise, and consider it 'likely that the major part of any tariff will have to be absorbed by UK producers/processors.' They estimate the cost of tariffs to the insustry to be about £41 million, or 8.7% of the value of the industry.
The other notable warning in the impact assessment is that fishing communities are likely to be particularly affected because they tend to be in rural coastal areas, where fishing forms a major part of local industry with fewer options for alternative employment.
(Paragraph 32) "The second order effects on local economies dominated by a small number of industries, or on businesses in the supply chains for those companies, is also hard to predict with precision, although it would be likely to be uncertain and costly."
For shellfish, major catching ports include Shoreham, Brixham, Mallaig, Kilkeel, Newlyn, Portavogie, Ardglass and Stornaway - which are notably reliant on the fishing industry.
On delays, the analysis says:
(Paragraph 25) In a no deal scenario, both the UK and EU would need to apply customs and excise rules and VAT to goods moving between the UK and EU, as they are currently applied to goods traded in the rest of the world. Every consignment would require a customs declaration, and so around 240,000 UK businesses that currently only trade with the EU would need to interact with customs processes for the first time, should they continue to trade with the EU. HMRC has estimated that the administrative burden on businesses from customs declarations alone, on current (2016) UK-EU trade in goods could be around £13bn p.a. (not accounting for any behavioural change).
(Paragraph 27) In particular, third country rules applied by the EU, including France, would mean that no goods are allowed to leave the port until they have provided the correct paperwork and have been customs cleared (including any necessary checks at the port, for example on products of animal origin). More significantly, Member States would hold any goods which are not correctly customs cleared. This would hold up all goods where trades are not prepared, expected to be a significant proportion in the early period after exit day. The Government's worst case planning assumption is that, as a result of French checks and lack of businesses readiness, the flow of goods through the Short Channel Crossings (Dover and Eurotunnel) could be very significantly reduced for months.
Such delays are a challenge for the seafood sector because live, fresh or chilled shellfish provides by far the highest value for UK fish, and any policy that could delay or slow down transport would affect freshness and hence value. For live shellfish there is a risk of total loss if there are hold-ups at customs. The industry have expressed concerns that delays could make Portugal and Italy unrealistic markets for live shellfish, and longer term the reputation of UK produce is at risk, which may lead to customers looking elsewhere for better reliability and fresher produce.
Sign up to our Brexit mailing list to keep updated
Sustain is opposed to a no-deal Brexit. We are particularly concerned about how food disruption may affect the most vulnerable in our society and on the wider impacts of no-deal on our food and farming system.
Sustain annual conference - 8 December

Book now
Published 24 Feb 2019
Sustainable Fish: A campaign to protect precious marine environments and fishing livelihoods, and call for fish to be bought from sustainable sources. We want to show what can be done if people and organisations make a concerted effort to change their buying habits.
Ruth co-ordinates Sustain's work on the Climate and Nature Emergency and on Sustainable Fishing, working to make food a central part of policies to tackle the climate and nature emergency at a local and national level; also to encourage businesses to adopt a fully sustainable fish policy, and thereby help transform the way the world's oceans are fished.
Ruth Westcott
Campaign Coordinator
Climate change and nature
Event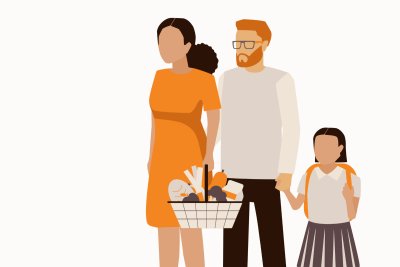 Sustain annual conference - 8 December
Support our campaign
Donate now to help us to protect marine environments and fishing livelihoods.