Understanding the role of shared learning in the food and farming movement
What is shared learning? Why does it matter to the food and farming movement? And how can we make the best use of it as we build a fairer, more equitable food system. Cecily Spelling reflects on learning from the Food Learning Forum.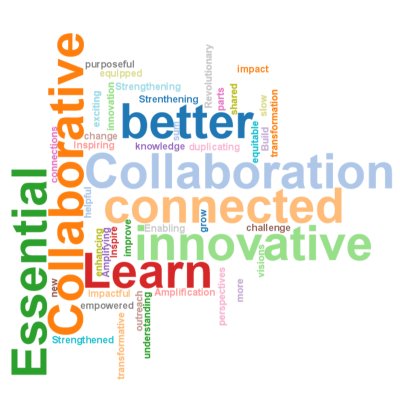 Words FLF members used to describe the role of shared learning.
Our movement is an ambitious, broad, inspiring sector working towards building a more equitable, sustainable food system that works for people and planet. As with any movement, success requires collaboration, leadership, and a varied toolbox of skills, alongside space to reflect and grow.
That's why, for the past three years (almost) Sustain has been coordinating the Food Learning Forum (FLF) to provide our sector with the space we need to grow. What is this Forum? It's a peer learning network consisting of food and farming organisations, and was funded by the National Lottery between October 2019 - July 2022, aiming to:
Connect the organisations and people working on food across the UK to share learning more effectively
Focus attention on key areas of opportunity and weakness or challenge in the sector and develop strategic ways of addressing them
Build the strength and leadership of our people and organisations so we are best prepared to tackle food challenges in the coming years
We now have 32 members, have delivered 13 workshops, 7 webinars, 3 networking sessions, 3 action learning sets and published a whole host of toolkits, guides, reflections and blogs to benefit the movement. Exploring a range of topics from behavioural insights, equality, diversity and inclusion, movement building, co-production and community wealth building.
Check out our website for a full list.
Learning the best way to learn
Not only has this journey helped our movement and its members gain some great skills and knowledge, but we have also been able to hone in on the role of shared learning and the best ways to do this. Through focus groups, surveys and 1:1 conversations our evaluation has shown that shared learning:
Is a unique space: While there are lots of learning opportunities, FLF provides something different in offering a space for organisations to connect, reflect and explore topics of shared interest, which has proven really valuable to the movement, especially during the pandemic.
Facilitates networking and connection: Members felt better connected and their work strengthened, leading to some members making useful connections with evaluation experts who helped them improve their own monitoring and evaluation work or finding farmers to work with in their projects.
Can be innovative and adaptable: The Forum can respond to the needs of the members and provide for their different needs and interests through workshops, webinars, discussions and face-to-face events. For example, in response to the Black Lives Matter movement they were able to facilitate a discussion for groups to explore racial injustice in the food and farming movement.
Provides accessible training and materials: Organisations have been able to access training they may not otherwise have been able to benefit from due to the cost involved and the limited budgets we're often working within. It also made the learning accessible to wider networks by sharing all our learning online and facilitating conversations through open webinars.
Progressed work on equality, diversity and inclusion: Through facilitated workshops, webinars and discussion groups, members feel they have been supported to take more action on improving equality, diversity and inclusion in their workspaces. With some feeling like the support of the members held them accountable, and others developing new internal policies.
Created space for reflection during times of crisis: The Forum was delivered during turbulent times as the pandemic highlighted the cracks in our broken food system. Shared learning offered a space for members to reflect on their experiences of this time, and develop a set of principles for future work. These have since been used to inform the Rothschild Foundations funding guidelines for their Sustainable Food Systems Fund.
What happens next?
While the FLF came up against common challenges, such as capacity to engage and zoom fatigue during the pandemic, members were clear that shared learning was vital for the movement and needed to continue in some form - as evidenced by the word cloud above where members chose words to describe the role of shared learning in our movement.
There was desire to co-design the next phase of the Forum, develop a shared goal that we can all work towards, share our own internal learning opportunities with others, and to find secure, sustainable forms of funding for this work.
So what happens next? Good question! We'll be developing phase two of the programme in the Autumn, including establishing a steering group to help design it, setting up self sustaining peer-groups and action learning sets, and exploring potential future funding opportunities.
Ultimately, we want to embed shared learning into our movement. Can you help us make that happen? Get in contact with Sarah Williams if you'd like to help.
Download the full evaluation report for more detail on case studies and impact.
Cecily worked at Sustain for two years from September 2020 as the Communications and Network Coordinator for Food Power, the Food Roots Incubator and the Food Learning Forum.
Cecily Spelling
Communications and Events Coordinator
Food Power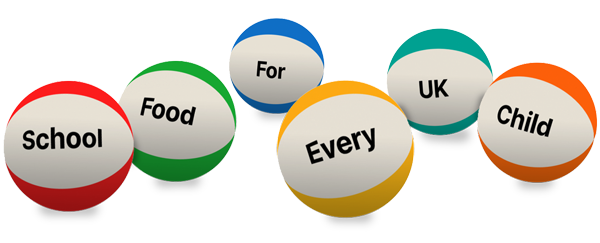 Ask your MP to end the school food postcode lottery now
Support our charity
Donate to enhance the health and welfare of people, animals and the planet.