This workbook summarises the key learnings from the Food Learning Forum workshops delivered between February 2020 and July 2022.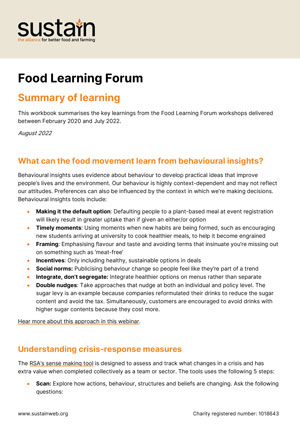 Food Learning Forum: Summary of learning to date
2022 | 330Kb
Published 18 Aug 2022
Food Learning Forum: The Food Learning Forum is a peer-learning network of food focused organisations that connects and develops the food and farming sector through learning, development and peer discussion.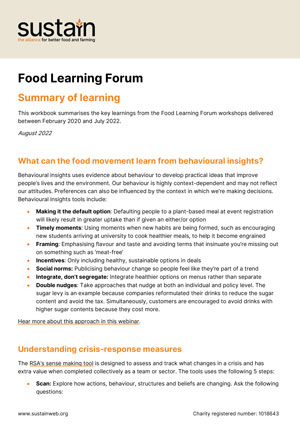 2022
330Kb
Sustain summit
12 Oct 2022
The summit will consider meat and dairy production and consumption in the context of the climate and nature emergency, where inspiring work and opportunities exist, and the assumptions and underlying values about meat which have shaped our policy to date.
Support our charity
Donate to enhance the health and welfare of people, animals and the planet.