Understanding the role of shared learning in the food and farming sector.
What is shared learning? Why does it matter to the food and farming movement? And how can we maximise its potential as we continue to work towards a fairer, more equitable food system for people and planet? This report starts to answer these questions using findings from our evaluation of the Food Learning Forum (FLF), a peer learning network funded by The National Lottery Community Fund that Sustain has coordinated since 2019.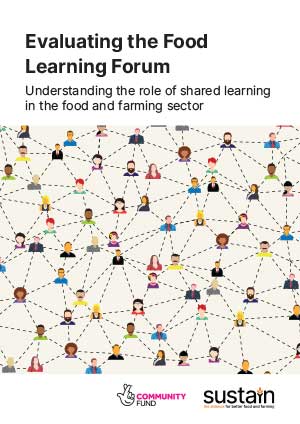 Evaluating the Food Learning Forum
2022 | 1393Kb
Published 24 Aug 2022
Food Learning Forum: The Food Learning Forum is a peer-learning network of food focused organisations that connects and develops the food and farming sector through learning, development and peer discussion.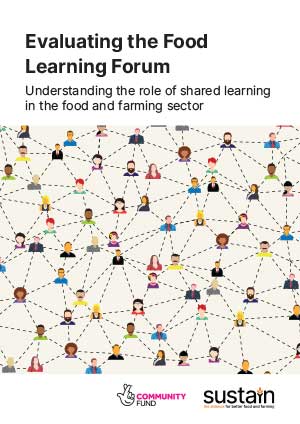 2022
1393Kb
Sustain summit
12 Oct 2022
The summit will consider meat and dairy production and consumption in the context of the climate and nature emergency, where inspiring work and opportunities exist, and the assumptions and underlying values about meat which have shaped our policy to date.
Support our charity
Donate to enhance the health and welfare of people, animals and the planet.