Features in the summer issue include: Tom Hunt's peak salad recipe, Sheila Dillon interview, Good Food Jobs - The London Brewer, TTIP - trading food safety for corporate profit?, Holiday Hunger, The Eel Loves...Finsbury Park, new London Grows initiative, plus a free Point the Fishy Finger superhero kit and much more.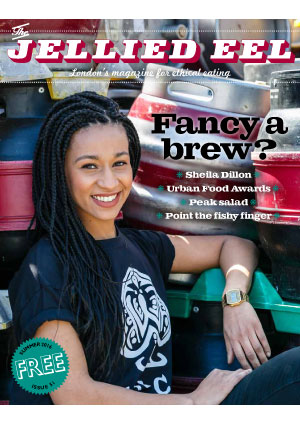 Jellied Eel 51
2016 | 5358Kb
Published 18 May 2016
Jellied Eel: With more than 50,000 readers, The Jellied Eel is the magazine for ethical eating in the capital. Published by Sustain's London Food Link to celebrate the best of London's local larder, each issue showcases the people and projects helping to put good food on the table. Annual subscription starts from less than £2 a month.