Lockdown tips for Real Bread business owners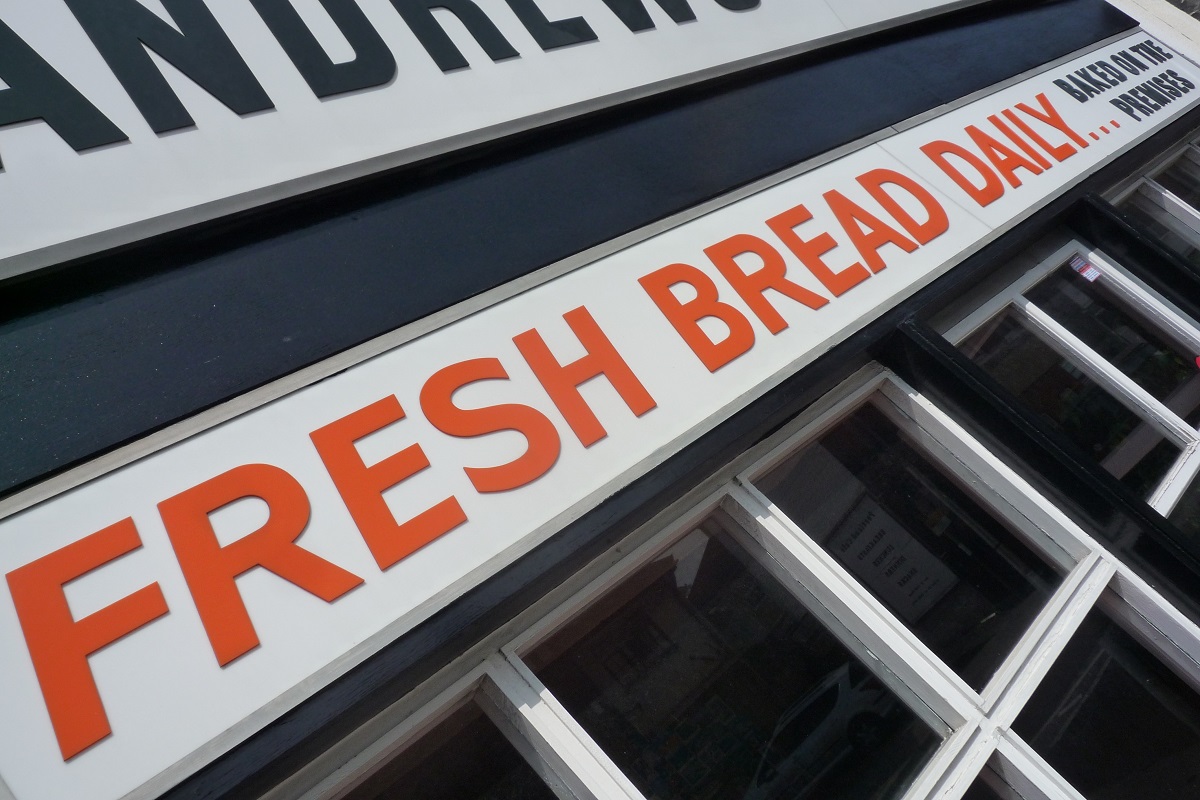 Photo: Chris Young / realbreadcampaign.org CC-BY-SA 4.0
During lockdown, bakers have been officially recognised as key workers and bakeries are amongst the businesses providing essential services that have been permitted to stay open. All baking school (and some bakery) owners, however, have needed to put things on hold temporarily.
For the benefit of those owners who are looking towards re-opening over the coming weeks and months, we have collected together these suggestions of things you could consider doing.
We hope this will help you make a success of what is, effectively, a relaunch, and that some of the ideas will also be of use to owners of businesses that have stayed open.
Gizza tip
If any of the below is working for you, or you've started doing something else during lockdown that does, and would be happy for us to share your thoughts to help others please email a short line to realbread@sustainweb.org Alternatively, please add your notes to this Google doc.

We also want to hear from owners of bakeries that have closed during lockdown.
NB These are only suggestions and should be read in conjunction with instructions and guidance from government and your local authority, whose say trumps anything here.
Review what you make
Simplify your range and focus on what your customers want/need and what makes sense in terms of production, particularly if you have fewer staff members in the bakehouse each shift due to distancing requirements and/or absences.
If you have a thing against tin/sandwich loaves, now might be the time to move past that. Industrial loaf fabricators have shifted more production over to white sliced as there's a market for it, so how about offering people something the same shape but better?
Grab a pizza the action
People love a takeaway pizza! Could it work for you, perhaps limited hours one evening, or weekend lunchtime, a week? You can price for great value and still have a good margin.
We've also spotted several bakeries selling pizza dough (which can be chilled or frozen for later use) with instructions, and even complete kits of pizza ingredients to assemble and bake at home.
Review what you sell
People are making fewer shopping trips, so what other essentials can you offer to encourage them to visit you? Eggs, milk, dry store goods, veg etc. What from other small local producers can you stock?
If your supply of flour and yeast is reliable, consider selling retail-sized packs (eg 1kg-5kg flour and 25g-100g yeast) – you'll be dead popular with local #LockdownLoafers! If you make sourdough bread, also consider selling pots of that, or perhaps giving it away in return for suggested doughnations to a local charity.
Go online
If you don't have an online shop yet, set one up. Click and collect orders help you know how much to bake and, bagged up and ready to go, are a quick and contactless in-and-out (or grab from a counter at a bakery window/door) for customers. Offering collection time slots should reduce queuing even further. See our introduction to setting up a webshop.
Bakery school owners in particular, but also bakery owners, should consider offering online baking classes and/or Q&A sessions, either as a source of income or as marketing.
Offer deliveries
It's a great service for customers who can't get out (or are anxious about doing so) not to mention for key workers who might struggle to get to you during business hours. What other business or organisation in your area might you be able to team up with? See our introduction to deliveries.
Go contactless
Contactless card payments are quicker, and have a lower risk for virus transmission, than faffing round with change. There's a growing number of gizmos and platforms (iZettle, Square, SumUp, WorldPay, PayPal Here etc.) that allow you to do this pretty easily.
Get spaced out
Help customers to stay 2m apart using tape or other floor markings inside your shop and outside if you have no alternative but to ask customers to queue outside. If you have more than one door, operate a one way system. Look at ways of keeping customers and your staff members at last 2m apart from each other, perhaps using tables or having a drop point from which they grab their purchase.
The UK government covers distancing for staff and customers in its guidance for food businesses.
Shift buddies
If you have more than one shift, keeping staff members in set teams will limit the transmission of the virus (and any other illness) should any member of one team become ill.
Communicate and manage expectations
Reasonable people will accept that, like the rest of the world, you are doing things differently during lockdown. Out of courtesy to them, and for the benefit for the other category of people, keep your customers informed of what you are doing and why in friendly, reassuring, and even humorous, language. Use signs in (and, if applicable, outside) the shop, publish information on your website and post updates via your social media channels and enewsletter mailing list, if you have them.
Get in touch with local media outlets to say how you are doing your bit during the crisis and they might help you spread the word. Campaign supporters can login for a short bakery marketing guide.
Got anything to add to this mini guide? We'd love to point to bakeries that are having success with any of these, or other new ideas. Please email realbread@sustainweb.org

We're also collecting and publishing lockdown tales from the bakery that will hopefully help to inform and inspire other business owners, as well as to feed into various governmental (and other) consultations, reviews and policy work. Please either email yours to us or add the details to this form.

Please also send your photos of what a Real Bread bakery looks like right now, which clearly show the new things you have in place. For example: Bakers at work with masks on and space between each other; cafe cleared for queuing; customers waitng in a well-spaced line; screens in place; cake counter turned into a general grocery; your team making deliveries - photos that tell this chapter in your story. As always, we prefer photos with people in them.
See also
More information from Sustain:
Published 14 May 2020
Real Bread Campaign: The Real Bread Campaign finds and shares ways to make bread better for us, better for our communities and better for the planet. Whether your interest is local food, community-focussed small enterprises, honest labelling, therapeutic baking, or simply tasty toast, everyone is invited to become a Campaign supporter.
Support our charity
Your donation will help support the spread of baking skills and access to real bread.