Lockdown Loafers launched
The new Real Bread Campaign initiative to support homebakers.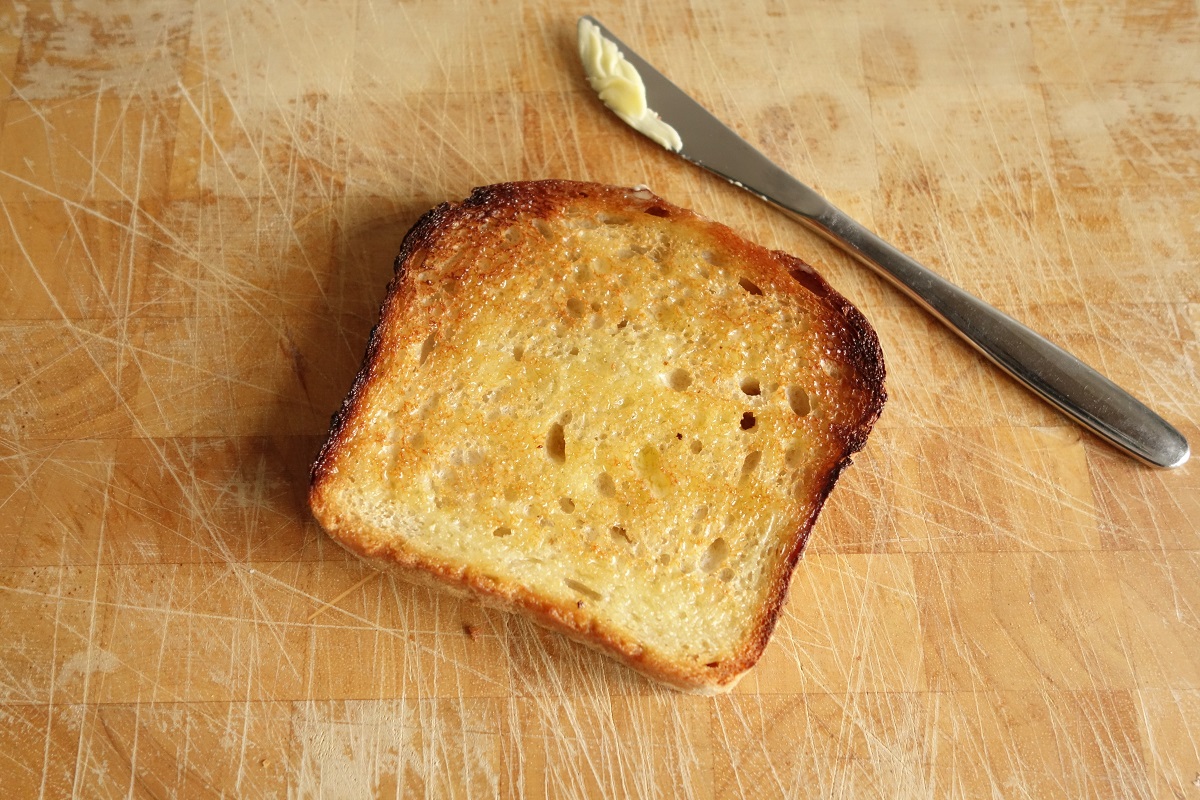 Photo: Chris Young / realbreadcampaign.org CC-BY-SA 4.0
Widespread reports across traditional and social media suggest that everyone has started baking bread at home. This is supported by weeks of supermarket shelves being stripped bare of flour and yeast, and millers temporarily suspending their online shops.
To help budding (and long-time) bread makers, the Real Bread Campaign has launched #LockdownLoafers. Crowdsourced from the international hive mind of Real Bread Campaign supporters and friends, the advice harvested so far includes:
Recipes and tips for using less (or no) bread flour (see below)
Recipes and tips for using less (or no) baker's yeast
All this and more can all be found at www.realbreadcampaign.org
Real Bread Campaign coordinator Chris Young said: "It's always great to see people making Real Bread. We can't wish away the terrible situation that's driven so many people to start baking recently but we can, and do, welcome them to the activity – and delicious, nutritious results - we love. We're here to help them gain the knowledge, and confidence, to bake bread with what they can get their hands on."
Lockdown larder loaves
We're encouraging all Real Bread Campaign supporters to mention Lockdown Loafers in relevant recipes, articles, live streams, videos etc. and use the #LockdownLoafers hashtag on social media in addition to the usual #RealBread one.
Recipes recently added by Campaign ambassador Helen Underwood and others to the growing, free collection on the Campaign's website to help people eke out bread flour and yeast include ones using:
Online video guidance by official Campaign ambassadors includes Bread Angels' Covid Cookalongs from Jane Mason, and 'Bake With' Jack Sturgess' videos every Thursday.
What are YOU doing?
Real Bread Campaign supporters: If you're doing frequent/regular stuff (eg online classes/courses, webinars, recipes, Insta/Facebook live events etc.) to help homebakers, please email us so we can help you to promote. realbread@sustainweb.org
In the meantime, don't forget to tag relevant social media posts with #RealBread, #LockdownLoafers and (when applicable) #sourdough.
Bakery support
Lockdown Loafers is a companion to the support the Campaign has been providing to microbakery, and other Real Bread business, owners and employees. So far, this includes:
What we're fighting for 2023
Support our charity
Your donation will help support the spread of baking skills and access to real bread.