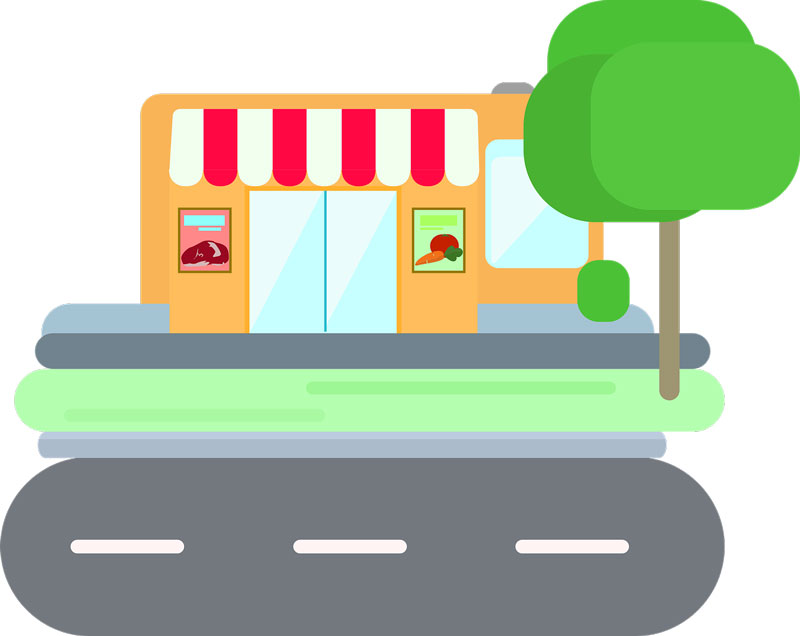 Image by Ricarda Mölck on Pixabay
Please note, this page was last updated in June 2020
Many small food organisations have, or are looking to, move their trade online during the lockdown.
Sustain has curated a (non-exhaustive) list of existing web platforms where you may be able to sell your produce through. If you'd prefer to set up your own independent web shop or takeaway service, please scroll down to the next table.
Good Food Businesses: rebuilding, reopening and retaining new customers - listen again to our webinar
Alternatively if you are a customer looking to support your local food organisations online, we've collated some useful webpages here.
---
Selling via an existing platform
| Website | Info |
| --- | --- |
| Baker Direct | Register your bakery |
| Better Food Shed | A London based wholesale 'shed' for organic suppliers to sell their produce to veg boxes |
| Better Food Traders | Become accredited as a Better Food Trader to be listed on their website |
| Big Barn | List your organisation on their map or host your own page on their website |
| Boxmaster | For Veg Boxes - a management solution for medium to large size box schemes with integrated accounting |
| Bucky Box | Simple to use software for your CSA, Vegetable Box Scheme, Food Co-op, Artisan Bakery or Food Hub to automate orders, billing and delivery |
| Cheese Tasting | Register your cheesemonger |
| CrowdFarming | For producers - host your farm on crowdfarming for consumers to invest in your harvest and buy directly |
| Deliver All | a directory of businesses offering home delivery to help vulnerable people who are currently self-isolating or unable to shop |
| Farm Drop | Delivers produce from independent producers and suppliers, to sell your produce on FarmDrop, email producers@farmdrop.co.uk |
| Farms to Feed Us | A database of small-scale food producers across the UK who supply fresh produce that has been grown in a resilient farming system. Add your organisation here |
| Food Chain | A platform that has diversified to link small suppliers to households rather than restaurants, delivery is mostly for Greater London |
| Foodens | List your products on their online marketplace and consumers can select to buy based on postcode |
| Fresh Range | Online farm shops of dozens of independent producers and suppliers |
| Good Sixty | Local producers artisans and food organisations can host their products on this online marketplace. It provides local bike delivery fod London, Bristol & Bath, or nationwide postal services |
| Guild of Fine Food | The guild of fine food have created a map of producers, retailers and distributors who either have stock or need supplies |
| Harvest Bundle | An online farmers market. Listing is free, you only pay commission per sale |
| My Local Produce | Set up your own online web shop for free on their existing platform. It's based on commission and has an integrated payment system |
| Neighbourfood | Sell your produce directly to the local community via an online market host and get 80% |
| OGA / LWA / CSA | A spreadsheet allowing local producers to share what produce they have currently/ what they need |
| Ooooby | About to launch in Bristol, Sheffield and Winchester, this online plaform facilitates the sales and operations of local food hubs (it has successfully been running in Australia and New Zealand) |
| Open Food Network | Social Enterprise run directory of thousands of producers selling online, ideal for groups of producers or markets who want to go online |
| Real Bread Map | Register your bakery on the Real Bread Campaign Map |
| Shopappy UK | Host your local business on the Shopappy map and sell directly from the website |
| The Great British Food Hub | Weekly online markets for your local region |
Setting up your own online shop front
| Website | Info |
| --- | --- |
| Free My Menu | Interactive menus for your website for restaurants and hospitality outlets as well as farmer's markets and farm shops |
| Good Eats by Good Till | An online system which enables online ordering for collection and delivery which is standalone or can be integrated into Goodtill POS system |
| Not Just Code | an e-commerciality app which can provide an online shop with existing website. It can organise collection time slots, delivery services and can process orders. They have worked with Farmer's market stalls already |
| Restaurant App Engines | iPhone and Android app for customers to order food, they also cater for Facebook and website ordering |
| Shopify | An e commerce platform for sellers which is better for ambient products |
| StoreKit Takeaway | A free software for an online ordering system, which enables you to get set up as a takeaway restaurant or retailer. You can add on payment processing (for a fee) |
| Wi-Q | An ordering and payment system predominantly for mobile ordering. Food businesses can upload menus and customers can order and pay from their PC or mobile, this can be integrated into an existing website |
| WooCommerce | An open source e-Commerce platform built on WordPress, so you can set up an online store easily and quickly. It has the option to integrate payment and delivery services |
Delivery options
Pedal Me - a cargo bike delivery service that operates within a 5 mile radius of central London
Zedify is a cargo-bike delivery service
Share
Get updates
Coronavirus Food Alert: Sustain's work on food resilience in the COVID-19 coronavirus pandemic.We are helping secure food for vulnerable people and supporting local emergency responses.