RSPCA welcomes news on cage-free eggs but disappointed by lack of commitment to other species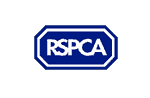 The RSPCA has expressed disappointment that the London 2012 has not yet fully
committed to carrying the torch for animal welfare.
This comes as the London Organising Committee of the Olympic Games and
Paralympic Games (LOCOG) today (Monday 7th December) outlined its vision for the provision of food in and around venues during the Olympic Games and Paralympic Games in 2012.
Although the animal welfare charity welcomed the news today that the Committee has made some positive moves towards providing higher welfare food - including a commitment to 100% cage-free eggs – the charity is still concerned there are currently no targets for the amount of higher welfare meat to be served.
"The RSPCA welcomes the inclusion of animal welfare in the Olympics Food Vision, by making the Games the first ever to only use cage-free eggs. However we are disappointed that a commitment to higher animal welfare standards has yet to be specified for chicken and pork," said David Bowles, head of RSPCA external affairs.
"We have met with LOCOG to discuss animal welfare and look forward to working with them to further encourage sourcing of higher welfare food, and promote high standards of welfare for any animals involved in 2012," she added.
Approximately 14 million meals will be consumed during the Games, by visitors, athletes, dignitaries and members of the media. It is hoped that with such an amazing opportunity to showcase the UK's continuing dedication to better animal welfare, London 2012 can lead the world when it comes to providing higher
welfare produce across the board.
This sentiment is also echoed by other leading welfare and environmental campaigners; who joined the RSPCA today in calling for London 2012 to go the extra mile for animal welfare.
River Cottage chef and Chicken Out! campaigner Hugh Fearnley-Whittingstall said, "It is totally inconsistent and I think inconceivable that we will be watching sports people at their peak of fitness, yet being served chicken by the Olympic Games catering service that not only has an arguably lower nutritional value, but has been produced in a system that causes lameness in over a quarter of the birds.
"I believe that the 2012 Olympics has a role to play in showing leadership and responsibility in this issue," he added.
Share
Get updates
Olympic Food: Sustain ran a five-year programme of work to win healthy and sustainable food standards for the London 2012 Olympic and Paralympic Games.
Menu
Support our charity
Donate to enhance the health and welfare of people, animals and the planet.