Real Bread heroes honoured by the World Bread Awards.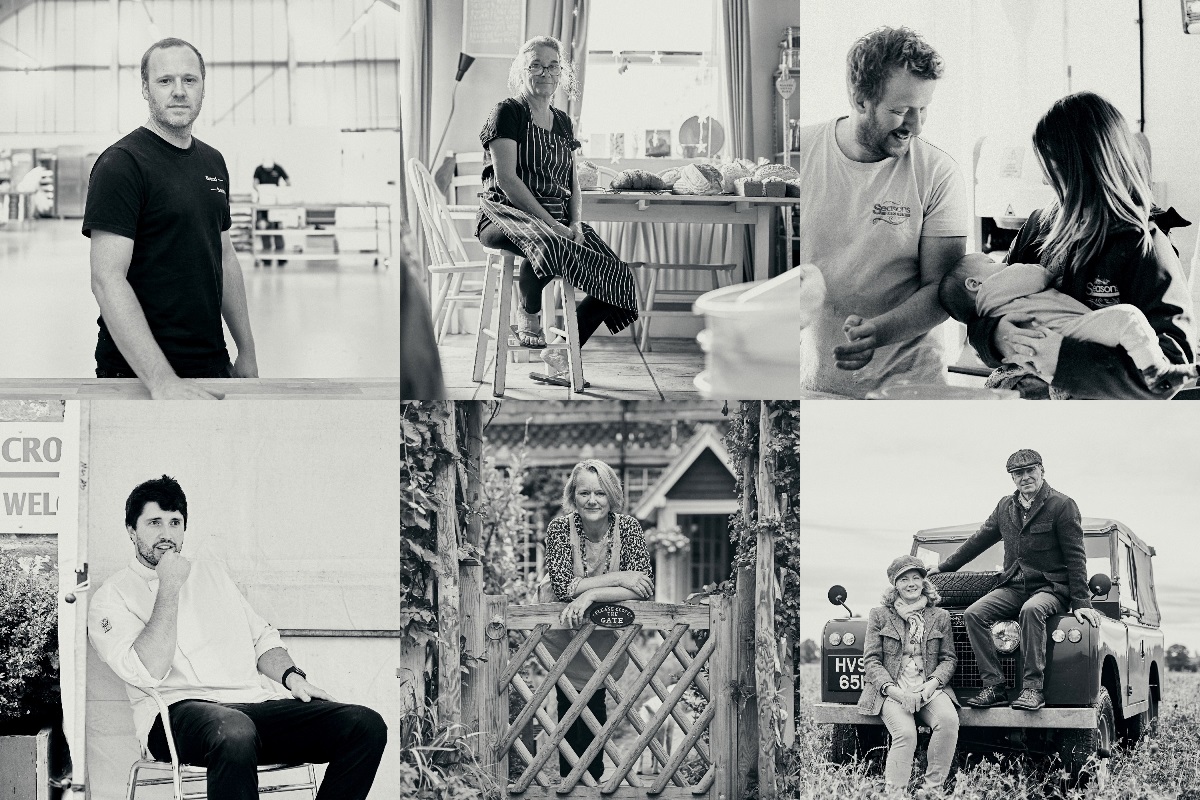 Steven Winter, Liz Wilson, Dan Nemeth, Osian Jones, Ruth Wilkinson, Sybille and Andrew Wilkinson. Photos © Henry Kenyon
Seven Real Bread Campaign supporters (and their teams) involved in weaving seed-to-sandwich bread webs around Britain have been recognised by the Tiptree World Bread Awards Heroes with Brook Food.
Rather than tasting hundreds of loaves to pick their favourites, this year more than 80 judges chewed over stories of bakers, millers and others who went even further than usual during the early weeks and months of the Covid crisis to support people in their communities.
The Campaign supporters amongst the twelve regional winners are:
Real Bread Campaign co-ordinator Chris Young, who was one of the judges, said: "It's great to see so many of our supports honoured amongst these local heroes. After all, the Campaign is about people as much as food: The farmers and millers who grow and mill the grain, the bakers who lovingly craft it into Real Bread, local shopkeepers who sell it, and the people who support them all by buying it."
The regional runners include Campaign supporters Emily Munsey of Wessex Mill (South East), Aidan Monks of Lovingly Artisan Bakery (North West) and Ruth Redgate of Hunnypot Cottage Bakery (West Midlands), while many more got special mentions.
Read the full list of winners and their stories, plus runners up and special mentions.
---
See also
Best in dough
World doughmination
Real Bread rules! (again)
Real Bread dominates the World Bread Awards
A slice of the winnings
Support our charity
Your donation will help support the spread of baking skills and access to real bread.