Real Bread rules! (again)
The fifth annual World Bread Awards podium was again dominated by Real Bread Campaign supporters, who won in 10 of the 19 categories and included the overall winner.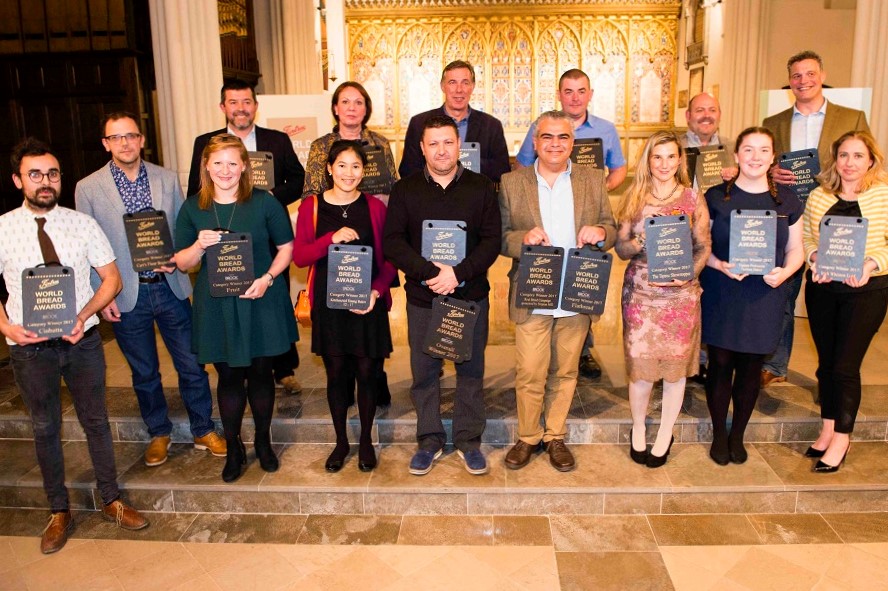 Showing the skill needed to take a few simple, natural ingredients and elevate them to something beyond an everyday staple by crafting truly great Real Bread, as only a genuine artisan baker can, the overall winner was Lee Smith of Bexhill Farm Kitchen and Poppyseed Bakery for his white tin loaf.
Also proving that artificial additives are unnecessary to craft award-winning bread, this year's batch of Campaign supporters named as category winners was:
Baladee (Real Bread and flatbread)
Bexhill Farm Kitchen and Poppyseed Bakery (Great British white and sourdough)
Holtwhites Bakery (Baguette)
Karmabread (Showstopper)
Rex Bakery (Malt bread)
Patisserie Mark Bennett (Wholegrain and speciality sweet)
Salt Bakehouse (Ciabatta)
Campaign supporters were also named runner up in ten categories and many more harvested gold, silver and bronze awards for their loaves.
The full list can be found at worldbreadawards.com
See also:
The benefits of winning baking awards (in True Loaf 33)
Real Bread Campaign supporter crowned Baker Of The Year…again
A breid apart
Real Bread dominates the World Bread Awards
Real Bread rules at the Small Food Awards
The best bakers are Real Bread bakers
The Mayor of London celebrates the best of urban food
A slice of the winnings
Real Bread maker crowned Baker of The Year
Real Bread Campaign wins Young British Foodies Award
Real Bread rules the roost again at the World Bread Awards
Campaign members sweep the bread board at World Bread Awards
Real Bread winner: The Londoners' Loaf
---
18/10/2017
Real Bread Campaign
SHARE
---
Real Bread Campaign: The Real Bread Campaign finds and shares ways to make bread better for us, better for our communities and better for the planet. Whether your interest is local food, community-focussed small enterprises, honest labelling, therapeutic baking, or simply tasty toast, everyone is invited to become a Campaign supporter.