Real Bread bakers dominate the World Bread Awards for the eighth year running.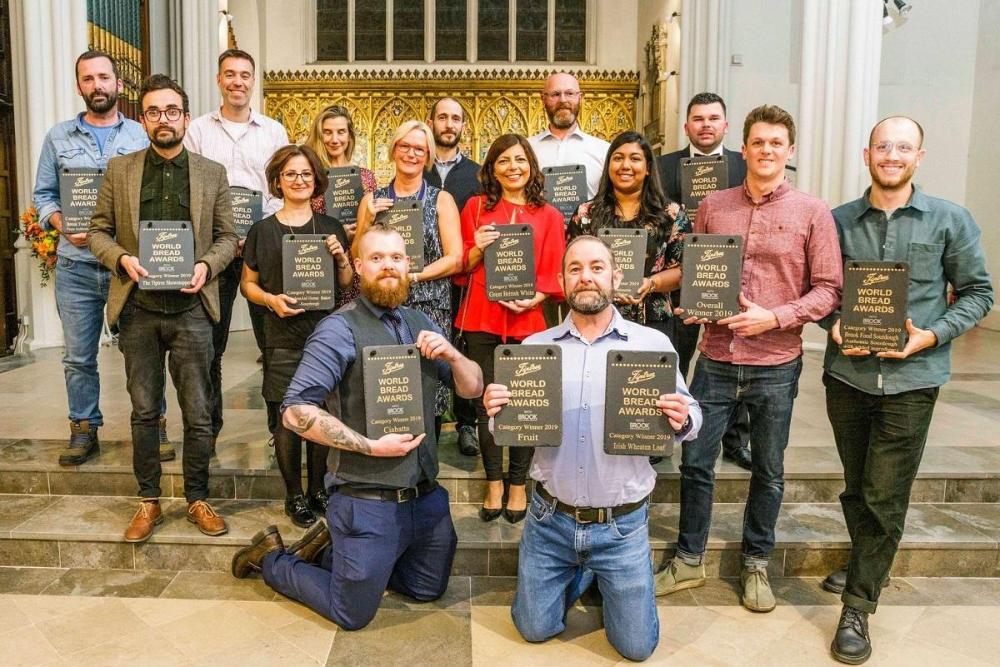 #WeAreRealBread! Photo © Henry Kenyon
The winner of the sourdough with added ingredients category, and overall winner of this year's Tiptree World Bread Awards with Brook Food, was the Hippy Loaf, baked by Bread By Bike.
Loaves crafted by Real Bread Campaign supporters won in ten out of the competition's nineteen categories.
Congratulations to:
Real Bread Campaign: Smashed Pumpkin Seed Bread baked by Cultured Bread* Bakery
Great British White: Old School Split Tin baked by Cinnamon Square
Flatbread: Cheese & Chilli Focaccia baked by Roger's Bakery
The Tiptree Showstopper: Muesli and Marmalade Sourdough baked by Salt Bakehouse
Speciality (Sweet): Jewish New Year Apple, Honey and Pecan Tanzhong Challah baked by Karma Bread
Wholegrain: Malt Crunch Sourdough baked by Blake's Kitchen
Plain Authentic Sourdough: Pastonacre Sourdough baked by Pastonacre
Restaurant/Gastropub Bread: Potato, Fresh Thyme and Onion Seeds baked by Capital Bread
Homebaker (Open): Focaccia baked by Graham Kinnear
People's Choice: Patisserie Mark Bennett
Campaign supporters also baked runner up loaves in eight of the categories, while many more supporters and other bakers that have out themselves on the Real Bread Map took home a basketful of bronze, silver and gold awards.
Bread winners
This year's awards saw hundreds of entries and winners were chosen in a blind tasting by around 100 judges.
This is the latest in a long string of results that further prove to the world that the best bread is Real Bread.
See also
Support our charity
Your donation will help support the spread of baking skills and access to real bread.