Real Bread bakery crowned best in Britain
Real Bread Campaign supporter Lovingly Artisan has been named National Bakery of the Year.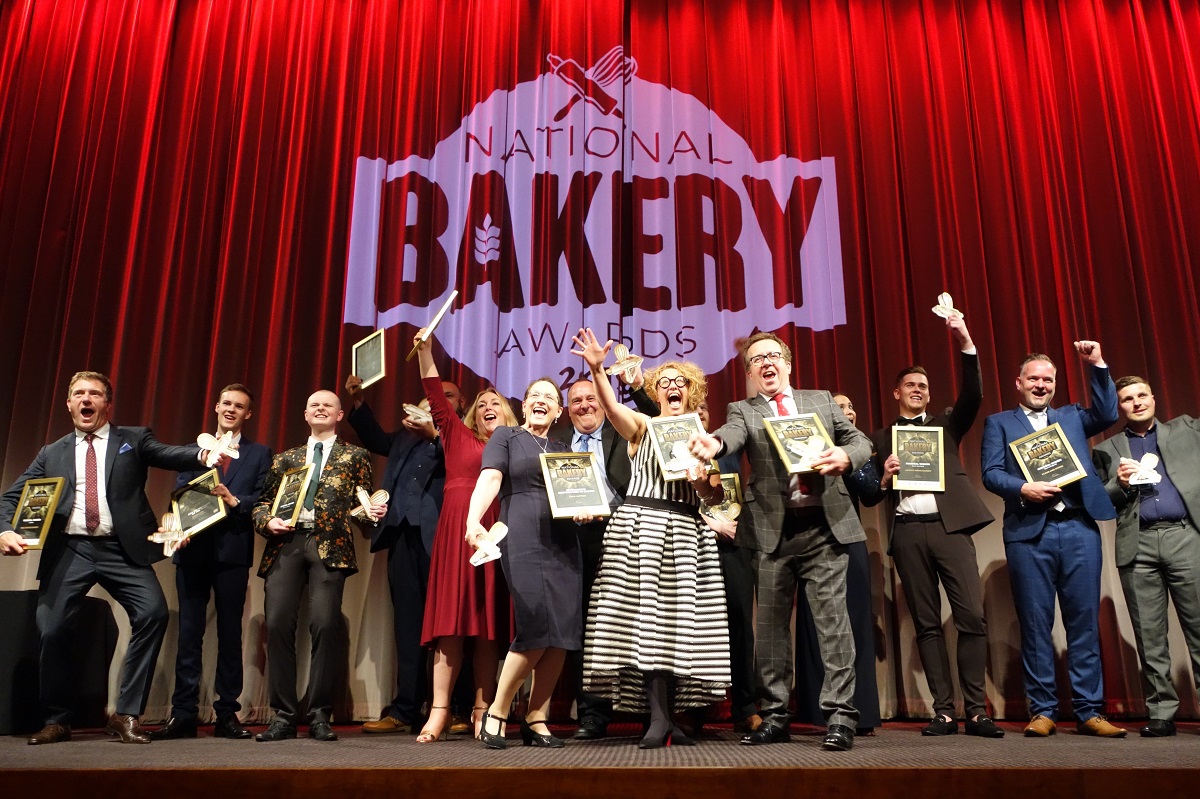 Aidan Monks, Catherine Connor and other National Bakery Awards regional winners.Photo by Chris Young / realbreadcampaign.org CC-BY-SA 4.0
Last night's gala event at BAFTA 195 Piccadilly in London saw Aidan Monks and Catherine Connor's Cumbrian Real Bread bakery announced as overall champion in Bakery Business magazine's first National Bakery Awards.
During an impassioned acceptance speech championing sourdough in particular, Aidan said: "I believe that we truly have an opportunity to put bread back in the centre of the table. We are the generation right here, right now, who can actually take this back and deliver this food; this is the food of health, the food of life."
Catherine added: "The only way it's going to happen is through awards like this and us all standing side by side; we've just got to get the message out there that bread is back."
Earlier in the evening, from the previously announced county winners, Lovingly Artisan had been one of five Real Bread Campaign supporters named regional winners:
Also taking home an award on the night was Sam Ireland-Taylor, of Campaign supporter The Breadwinner Bakery in Edinburgh, named Scottish Bakers' Young Baker of The Year.
Support our charity
Your donation will help support the spread of baking skills and access to real bread.