Real Bread Campaign supporter crowned Baker Of The Year…again
The Baking Industry Awards has crowned Real Bread Campaign supporter David Wright, of the Cake Shop Bakery in Suffolk, Baker Of The Year 2017.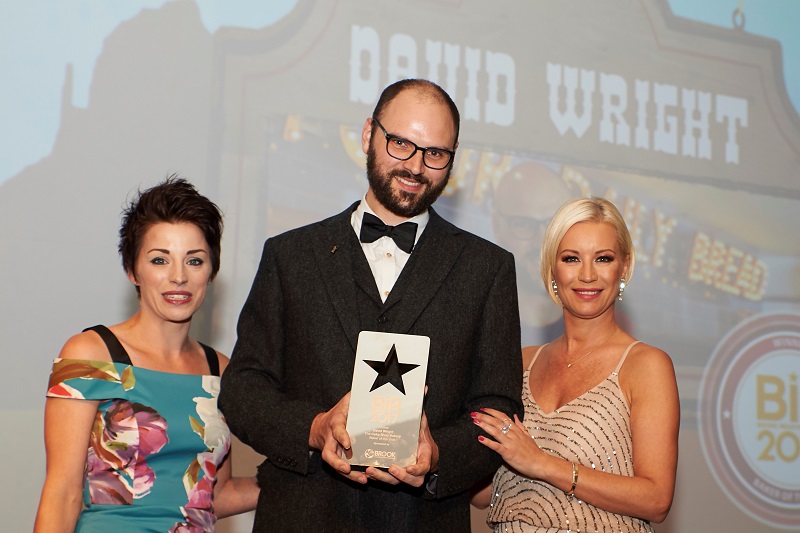 This is the fourth year in a row that a Campaign supporter his picked up the BiA's highest accolade, with David sharing the finalists podium fellow Campaign supporter Brett Smith of Ticklebelly Lane Bakery.
Fittingly for Sourdough September, Campaign supporter Paul Barker of Cinnamon Square in Rickmansworth claimed the Speciality Bread Product Of The Year award for his Cinnamon Sour.
Campaign coordinator Chris Young said: "Congratulations to David, Paul and Brett. It really goes to show that being a brilliant baker demands skills, knowledge and experience, not an arsenal of artificial additives."
The three most recent previous Baker Of The Year winners were Campaign supporters Dominic Salter, Alex Gooch and Mark Bennett.
Joining the Real Bread Campaign is open to everyone everywhere, whether professional, hobby or non-baker, and includes supporters in more than 20 countries.
Read why and how to join the Campaign
Photo of David receiving his award courtesy of bakeryawards.co.uk
Support our charity
Your donation will help support the spread of baking skills and access to real bread.