A quick roundup of news received recently at Real Bread Campaign HQ.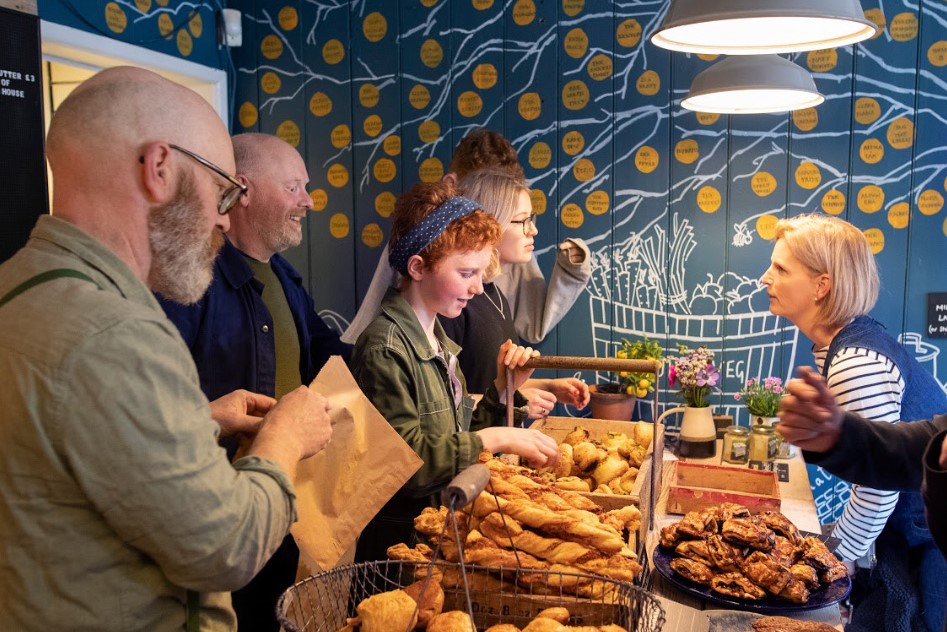 Photo © The Orange Bakery
BATCH: Edinburgh nearly sold out
There are ONLY FOUR PAIRS of tickets left to BATCH: Edinburgh at Cafe St Honore on 18 June. It's less than a month away so don't miss out - book now!
Enjoy a three course meal and hear from Andrew Whitley (Bread Matters / Scotland The Bread) Ameena Nur (Jeju's Bakehouse) Pam Brunton (Inver Restaurant) and our host Neil Forbes.
*You can buy single tickets but sales end at noon on Friday 14 June - none on the door.
Bread festival
After we shared the loaf with around 500 Latitude festival-goers in 2018, the Theatre of Food family have invited us back to dough it all over again this year. Last year's local Suffolk stars Rebecca Bishop from Two Magpies Bakery and David from The Cake Shop Bakery will be joined this year by Real Bread Campaign ambassador Kitty Tait.
Ginger baker
…speaking of whom: Kitty opened her first bakery last week, aged just fifteen! Her (and her dad's) The Orange Bakery on Watlington high street in Oxfordshire is open from Wednesday to Saturday.
More new bakeries
Emma Vine has reignited a family baking tradition that goes back to London's east end in the early 1900s. Vine's Bakery now brings sourdough, plum bread and more to the heart of Lincoln.
Former microbaker Adam Pagor has moved to the high street. Adam and his crew have opened Grain and Hearth Bakery, banging out sourdough, viennoiserie and more to the people of Whitstable from Wednesday to Sunday.
And happy birthday to Patrick Ryan's Firehouse Bakery in Co. Wicklow, Ireland, which turned six on 15 May.
Magic markers
Thank you to the following bakeries for signing up to The Real Bread Loaf Mark scheme so far in April and May: Baker Steve, Coghlans Catering, Companions Bakery, Eviedale Bakehouse, Hampshire Real Bread, M's Bakery, The Seil Bakehouse and Sticky Mitts. They take the total of current users past 60.
NB This is the current Loaf Mark. This old one is now obsolete and a bakery using it probably hasn't renewed their usage agreement in the past 12 months and so you can't take it as their additive-free assurance.
Welcome to wherever you are
The Real Bread Campaign runs a global network. We currently have card-carrying* supporters in 20 countries: Australia, Austria, Canada,Chile, Finland, France, India, Ireland, Italy, Malaysia, Mexico, Netherlands, New Zealand, Portugal, Romania, Singapore, Spain, Sweden, UK and USA.
Baker or not, wherever you are in the world, we'd love YOU to join us.
*Well, people who make an annual contribution to help our charity continue our Real Bread work. We don't actually issue cards.
Enter / nominate now
"Calling all Real Bread bakers and pioneering cake-makers, this is your chance to shout about what you're doing!" Time's running out to nominate your favourite Real Bread bakery (or enter your own) in this year's Young British Foodies awards. YBF alumnii include Bridget Hugo (Bread Bread) and Chris Young (Real Bread Campaign).
Find more competitions to enter in April's news round up.
Dawn of the Bread
As part of its campaign to crowdfund a brand-new community bakery in the Shieldfield area of Newcastle, Artisan Baking Community has commissioned a spoof horror short. The film tells the story of a city in meltdown after spores from a mouldy loaf cause a zombie apocalypse. Can The Baker save the day?
Microbial monarch
Hobbs House Bakery launch their annual King or Queen of the Sourdough on 24 May. Each weekly winner will receive a jar of HHB's signature sourdough starter and an invitation to a sourdough baking day at the Hobbs House Cookery School.
Jobs
Assistant miller, Scotland The Bread, Fife. Deadline: 8 June
Project manager, Bread Together, Cheshire. Deadline 14 June
Sourdough pizza chef, Sodo, London. Deadline 29 June
Baker, Welbeck Bakehouse, Nottinghamshire. Deadline: 5 July
Find and details of these Real Bread (and other good food) job opportunities - and post your own - on our FREE Roots To Work site.
---
What's your news?
If you have something Real Bread related you'd like us to help you share, please email a couple of lines, including a link to where you have published full details, to us at: realbread@sustainweb.org
We give priority to paid-up Campaign supporters; might post on social media, rather than here; and reserve the right not to publish your news.
---
Sippet: A small piece of bread, often fried or toasted, used as a garnish or to dip in things. The British crouton.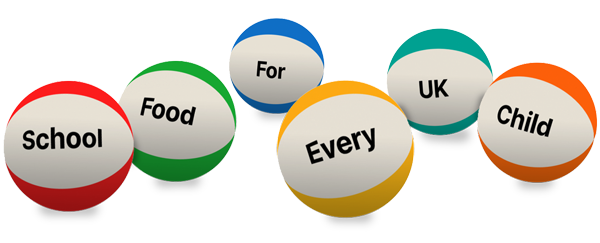 Ask your MP to end the school food postcode lottery now
Support our charity
Your donation will help support the spread of baking skills and access to real bread.