Who are YOUR local Real Bread heroes?
Want to help get them the (inter)national recognition they deserve?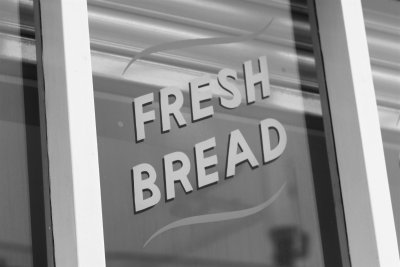 Aries Bakehouse, Brixton. Credit: Chris Young / www.realbreadcampaign.org CC-BY-SA-4.0
We're gearing up to launch True Loaf Loves, a series of foci* on local Real Bread scenes. Do YOU want to write about the Real Bread heroes in and around your village, town, city, county, quarter or borough?
This is inspired by /shamelessly rips off regular The 'Eel Loves and The 'Eel Goes To features in True Loaf magazine's Sustain sibling, The Jellied Eel.
How it works
Expanding on our original Real Bread Hero series, each True Loaf Loves article will include your roundup of at least three people, businesses or other organisations in that area who are involved in the rise of Real Bread.
Who/what you write about could be any combination of bakers/bakeries; baking teachers/schools; millers; cereal farmers; annual bread festival and/or baking competition; bread/baking clubs; projects in schools, care homes and other community settings; researchers; activists…
Please email your list of people/things you plan to include in your article to True Loaf editor, Chris Young, who'll advise article length (either 450 or 900 words), the deadline and maybe make some suggestions.
Once you've finished your article, Chris will edit it and send it back with any questions and to check you're happy with the changes before publishing in True Loaf magazine and/or the Real Bread Campaign website.
Diversity of people and products
Please remember that the Campaign's definition of Real Bread is simply: made without chemical raising agents, so-called processing aids or other additives.
This encompasses bread of every culinary and cultural heritage and we're keen that your article should reflect that, as well as the diversity (in all senses) of people behind the rise of Real Bread.
Other opportunities
Want to write about a single business/person (which might be yourself), or a specific topic/theme instead? Please take a look at these:
*Plural of focus, dontcha know. Word nerds might well be interested to know that focus is the Latin word for fireplace, hence focaccia, a bread that historically was cooked on or over a hearth.
Sustain summit
12 Oct 2022
The summit will consider meat and dairy production and consumption in the context of the climate and nature emergency, where inspiring work and opportunities exist, and the assumptions and underlying values about meat which have shaped our policy to date.
Support our charity
Your donation will help support the spread of baking skills and access to real bread.