A new report exploring meals on wheels services in London before, during and after Covid-19 shows that many incredible community services have emerged during the crisis, but that they need urgent support or older people risk going hungry.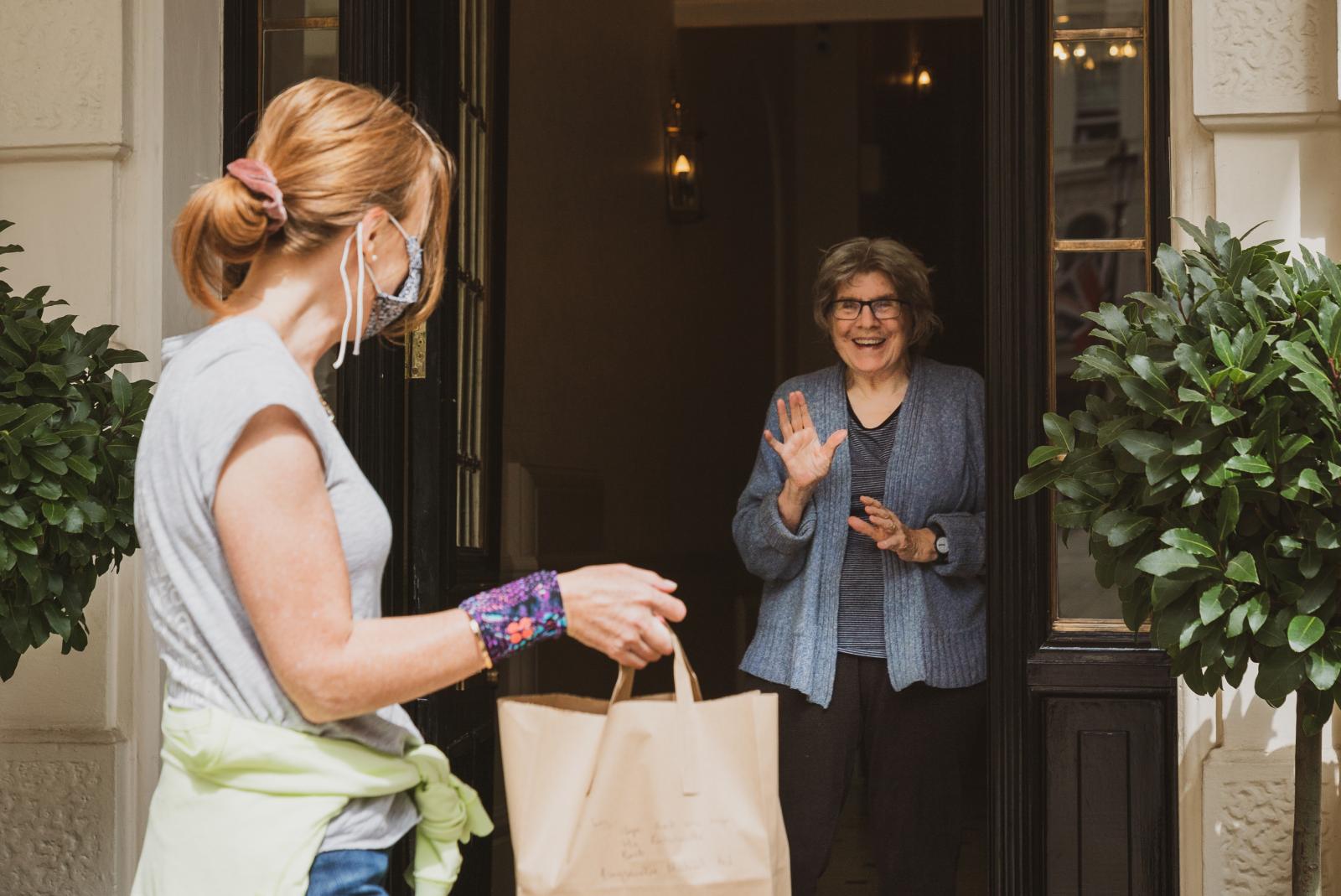 Meals on wheel Westminster. Photo credit Chris Skarratt
Meals on wheel Westminster. Photo credit Chris Skarratt
Sustain (1) is calling on councils and other decision-makers in London to act now to save and expand meals on wheels services (2) in the capital. This is vital to ensure all older people who need support have access to at least one good meal a day and benefit from regular welfare checks and other support to help them to stay independent.
At the end of July, support for those who are 'shielding' is due to stop including the roll back of food parcels (3). Alongside this many local authority as well as community based food initiatives for those struggling to access good food in their homes are winding down (4) or face a difficult decision on whether to continue, as funding dries up, volunteers return to work from furlough, and restaurant space which was used to cook meals is no longer available. In this context it is clear that support for meals on wheels services is paramount.
A new report from Sustain and London Food Link looks at what meals on wheels services are available across London, both before Covid-19 but also those that arose in response to it. The report (5) found that numerous enterprising approaches to meals on wheels exist across the city which are scalable and are effective at ensuring that isolated older people unable to cook in their homes can access to nutritious food they need. But the report also found that many without the right support, many of these pioneering solutions will be unable to continue.
Morven Oliver-Larkin, Sustain's London Food Poverty Campaign Coordinator said:
"During Covid-19, we've all paused at one point or another and thought about the older people in our lives who will struggle to get food during this crisis. Whether that's difficulties in getting out to shop, or being unable to prepare meals at home, so many people are struggling to get a decent meal. This feels like the least we can ask for – everyone has the right to at least one decent meal every day. It's not right that many older people, who are more risk now during Covid-19, can't get the basic of what they need."

"It's been incredible to learn about all of the hard work going on across London to address this problem during Covid-19. There are so many people and organisations working hard to get quality meals to those who need them during this crisis, and if there is one good thing that should come out of it, it will be a continuing brilliant work like this. But unless action is taken quickly to capitalise on these innovate solutions, and to sustain and support them, we will start to lose this brilliant support."
The report calls for a number of actions including:
All councils in London to commit now to ensuring that all older adults in their borough can access at least one good meal every day

A London-wide inquiry into food access for older adults and disabled adults before the end of 2020
Coordinated action to ensure new community meals on wheels services can sustain into the future.
To help new services support one another and work towards these, aims, Sustain have set up an online forum that anyone can join to ask questions, share resources and get support from others who are running, developing or expanding meals on wheels services across the UK (6).
ENDS
For press enquiries contact Morven Oliver-larkin at morven@sustainweb.org or 07756 505922.
Support our charity
Donate to enhance the health and welfare of people, animals and the planet.