Brexit Forum news, January 2019: Food standards and trade
On this page, we share recent news updates on Brexit-related developments in food standards and international trade policy.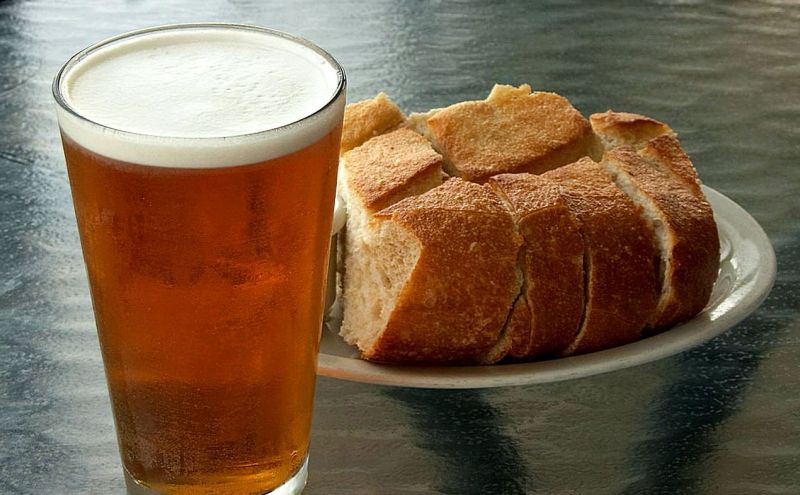 In January 2019, we do not yet know what kind of Brexit will happen. Will we have a deal, or no deal with the European Union? Will we be in the Single Market, a full customs union, and stay in trade deals already agreed with the EU trade bloc, or will we need to rely on the UK forging independent deals with nations such as the US, New Zealand, Australia and China.
What we do know is that modern trade negotiations are largely about standards. So the question arises: What standards are the UK's trade negotiators prepared to champion or compromise? Their decisions could determine food safety, farming standards, pesticide use and residues, public health outcomes, food labelling, animal welfare, antibiotic stewardship, biodiversity protection and controls on the greenhouse gas emissions that contribute to dangerous climate change.
Standards matter. The news items below report on recent developments in relation to UK trade policy and standards for food, farming, fishing, health and the environment.
The Sustain alliance submitted consultation responses to the UK's Department for International Trade, on trade negotiations with New Zealand, Australia and the US. Sustain highlighted differences between their standards for food and farming and those of the UK, on issues such as food poisoning, animal welfare, antibiotics stewardship, pesticides and food standards. Sustain argued that the UK Government's trade negotiating team must:
undertake impact assessments (including on issues such as environment, labour, farm livelihoods and public health), that are comprehensive, researched independently and published in advance;
undertake proactive consultation with civil society, scientific specialists, parliamentarians and affected groups in order to set mandates for negotiators in advance;
give Parliament sufficient time and powers to debate and vote on prospective trade deals.
Secretary of State for International Trade Liam Fox told Parliament told that the public consultations on several current trade deal proposals elicited 600,000 responses – the biggest ever for a government consultation, the majority in relation to prospects of a US trade deal. The UK public's top concern? Food standards.
A new report from parliament's International Trade Committee calls for an inclusive, transparent, and democratic UK trade policy. Sustain submitted evidence to the inquiry showing how these principles are vital for better food and farming.
On a two-day trip to a United Nations summit in New York, Theresa May insisted that a no-deal Brexit would be better for the UK than any Canada-style free trade agreement allowed by the EU.
The lack of a clear UK trade mandate has resulted in increasing speculation about what the UK's priorities and red lines will be. Also, what standards UK Trade Secretary Liam Fox may be prepared to sacrifice in order to win a trade deal with partners such as the US, Australia, New Zealand and the Trans-Pacific Partnership group of countries. Liam Fox has described as "fake news" reports that he wants to weaken food standards. However, a government source reportedly responded: "Nothing is completely off the table. We are going to keep the same high level of health and safety standards but we are on course to negotiate with the US for a Free Trade Agreement and that will require compromise."
Free-trade advocates launched a model for an "ideal UK-US free trade deal" in September, backed by Eurosceptic MEP Daniel Hannan and the fossil-fuel funded Cato Institute. Nick Dearden, director of Sustain member Global Justice Now, said: "If carried out, these policies would destroy huge swathes of our economy, including farming, and they would lay waste to public services."
According to Farmers' Guardian, the UK's former Brexit Secretary David Davis is alleged to have been lobbying for a trade deal that benefits American farmers during a recent trip to Washington. The Guardian reports that US agribusiness lobbyists have paid for such a trip by David Davis, via connections with the Institute of Economic Affairs free-trade think-tank.
The US is reportedly blocking the UK's application to be part of a 46-nation Global Procurement Agreement. Membership of the agreement would give the UK access to a nearly $2 trillion marketplace after we leave the EU, and open up the UK's £68 billion public sector contracts (of which over £2 billion is public sector food) to competition from more overseas companies. Details of how the US would like to see the UK's approach 'revised' have not been made public.
The US Democrat Party pledged to oppose a post-Brexit US/UK trade deal if the UK refuses to accept chlorinated chicken as part of it. Linda Sánchez, vice-chairwoman of the party's caucus in the House of Representatives, told The Times newspaper that she "would not hesitate to vote against" any deal that fails to address such concerns. The US National Pork Producers Council also wants a trade agreement with the UK "to be based on international or US production practices". Britain's Ambassador to the US from 2012 to 2016, Sir Peter Westmacott, has warned that the Trump administration is playing 'hardball' and would be likely to demand that the UK allowed the import of products such as hormone-treated US beef and chlorine-washed chickens. Meanwhile, new analysis of antibiotic use in US livestock farming shows much higher levels in US pork and beef farming than in British farming.
An investigation by the Guardian newspaper and the Bureau of Investigative Journalism looking at inspection logs of US slaughterhouses has found hundreds of shocking welfare incidents.
A new report by the Food Research Collaboration says there are signs that government ministers are willing to sacrifice food standards for Brexit deals. But UK shoppers don't want hormone treated meat, says a poll by the Agricultural and Horticulture Development Board, finding that over half of shoppers would buy less meat from supermarkets if hormone and chlorine treated meat were introduced in a post-Brexit deal.
The British Medical Association (BMA) has warned that the UK must only enter trade agreements that prioritise human health over economic gain. The BMA is calling for Parliament to have adequate powers to scrutinise trade agreements. They argue that future trade agreements should not permit any weakening of current high product safety standards, including the animal welfare and environmental safety standards for food items, or strengthening of intellectual property rights that could limit the ability of developing countries to procure generic medicines. The BMA briefing is called: Beyond Brexit - International trade and health.
Protecting public health in EU and post-Brexit trade agreements is the subject of a new briefing from the European Public Health Alliance, which also provides a risk assessment on key themes:
Increasing availability of cheap unhealthy products, such as snack food and sugary drinks.
Industry involvement in setting standards and trade arrangements, warning that "Corporate interests, including big tobacco, alcohol, food and pharmaceutical companies, along with other health-harmful industries (fossil fuels), have many opportunities to influence trade policy and will push for their greatest advantage, regardless of the public health impacts."
Antimicrobial resistance (AMR), noting that "in trade with the US and Canada, AMR is a particular concern due to differing production standards."
Food safety
Labelling, highlighting the US for having included a clause to prevent any warning symbol, shape or colour that "inappropriately denotes that a hazard exists from consumption of the food or non-alcoholic beverages" (trade deal with Mexico and Canada).
Public sector food procurement, especially where public sector institutions seek to buy fresh and local ingredients or favour fruit and vegetables – provisions likely to face challenge in international trade agreements.
Sustain alliance member the Fairtrade Foundation has issued a briefing looking at the implications of post-Brexit trade for banana, sugar and coffee farmers in developing countries. They make the case for protecting developing country market access to the UK through the Brexit process. The briefing also takes a deeper look at Fairtrade supply chains, seeking to apply a 'trade for development' lens, reflecting on the contribution of these sectors to developing country economies and to achieving Sustainable Development Goals.
Parliament's Foreign Affairs Committee has called on the Government to commit to including human rights clauses within future trade agreements. They expressed concern about "a widespread perception that the Foreign and Commonwealth Office is prioritising trade objectives above human rights". Chair of the Foreign Affairs Committee Tom Tugendhat MP commented: " Making human rights a priority is in all of our interests."
HM Treasury and HMRC will provide grants to support broker training and increased automation to increase customs capacity ahead of March 2019, with £3m earmarked for customs broker training; £2m for training for intermediaries and traders completing customs declarations; and £3m for IT to improvement automation. The grants are managed by PriceWaterhouseCooper.
As we all wrestle with understanding how UK trade policy might fare under the World Trade Organisation (WTO) system, an intriguing podcast from the Peterson Institute for International Economics involves former WTO Appellate Body member Jennifer Hillman describing the procedural, philosophical, and judicial complaints the US has with the current way of addressing trade frictions, potential solutions to those problems, and "how the American refusal to appoint new Appellate Body members could soon destroy the functionality of the entire multilateral system of enforcement". This follows separate reports of US President Donald Trump describing the agreement establishing the WTO as "the single worst trade deal ever made".
Useful reading and listening
Self-proclaimed 'trade nerd' and former Australian trade negotiator Dmitry Grozoubinski of the International Centre for Trade and Sustainable Development is publishing a series of accessible blogs on how trade negotiations work. Peter Ungphakorn, also of the International Centre for Trade and Sustainable Development, has taken a similarly demystifying approach to explaining trade tariffs and quotas.
---
02/01/2019
Brexit
SHARE
---
Brexit: We stand at a cross-roads. When the UK leaves the European Union, will our leaders uphold good standards for our food, farming, fishing and trade deals? And will they agree a sensible deal with the EU? We need to make sure that they do!