International Trade Committee calls for trade transparency
A new report from parliament's International Trade Committee calls for an inclusive, transparent, and democratic UK trade policy. Sustain submitted evidence to the inquiry showing how these principles are vital for better food and farming.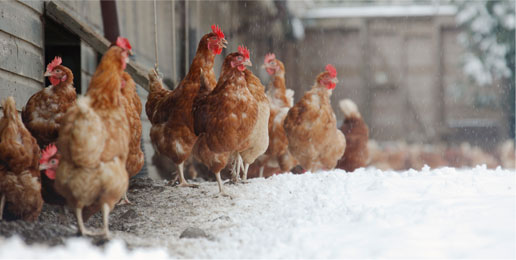 A report published on 28 December 2018 by the International Trade Committee has set out the role that Parliament, business, civil society, the devolved administrations and local government should play in any post-Brexit trade policy.
Drawing upon successes and failures from past trade negotiations around the globe, the report calls for a meaningful role for parliament before, during and after trade agreements. It demands a presumption of transparency in relation to negotiating documents, and for greater representation of business, civil society, devolved administration, and local government interests in the formulation of trade policy.
Sustain's chief executive Kath Dalmeny said:
"We're glad the International Trade Committee backs our call for trade transparency and a role for Parliament in deciding how and with whom we sign trade deals. Sustain's members have made it clear that they see huge risks in the UK signing poor trade deals, introducing chlorine-dipped chicken and hormone-treated beef into our food chain, propping up farm systems that overuse antibiotics to cover up low animal welfare and jeopardising our farmers' livelihoods and rural communities. Our future trade deals could be a force for good, if they uphold high standards that we now expect. Scrutiny and transparency will help with this."
Read Sustain's submission to the International Trade Committee inquiry
Launching the report, Committee Chair Angus Brendan MacNeil MP said:
"The UK is set to begin negotiating its own trade agreements for the first time in 40 years. These agreements have the potential to affect every part of every UK citizen's life – from the quality of the food we eat to the money in our pocket. We have seen what happens when the public and parliament are deliberately kept in the dark over trade negotiations. With so much to gain or lose, everyone has the right be heard.

"Current Government plans for the transparency and scrutiny of future trade negotiations are characteristically vague and attempt to dress poor planning up as pragmatism. Our report makes an unequivocal argument for transparency over secrecy, consultation over concealment, and parliamentary debate over simple rubber-stamping.
Core principles
The report identifies four key principles that must underpin the UK's post-Brexit trade policy. Firstly, it accepts that while trade negotiations are the prerogative of Government, Parliament must have a meaningful role throughout. The ability for MPs to represent the views of those that stand to be affected – consumers, businesses and workers – will lead to fairer outcomes for all.
Secondly, trade policy must be open and inclusive and maximise benefit throughout the UK. When formulating policy, a wide range of stakeholder groups from across all nations must be represented.
Thirdly, the Government must operate from a presumption of transparency rather than secrecy. Whilst the Committee accepts that certain documents must remain confidential, it must justify its decisions to withhold information.
Finally, processes must be formalised without delay and, where appropriate, be placed on a statutory footing. All parties who will be affected by trade policy outcomes must understand how the process works, particularly when and how they can contribute.
Further information
Share
Get updates
Good Trade Campaign: Campaigning for good trade that benefits people and the planet at home and overseas.
Support our charity
Donate to enhance the health and welfare of people, animals and the planet.