Recent crumbs of news from the world of Real Bread.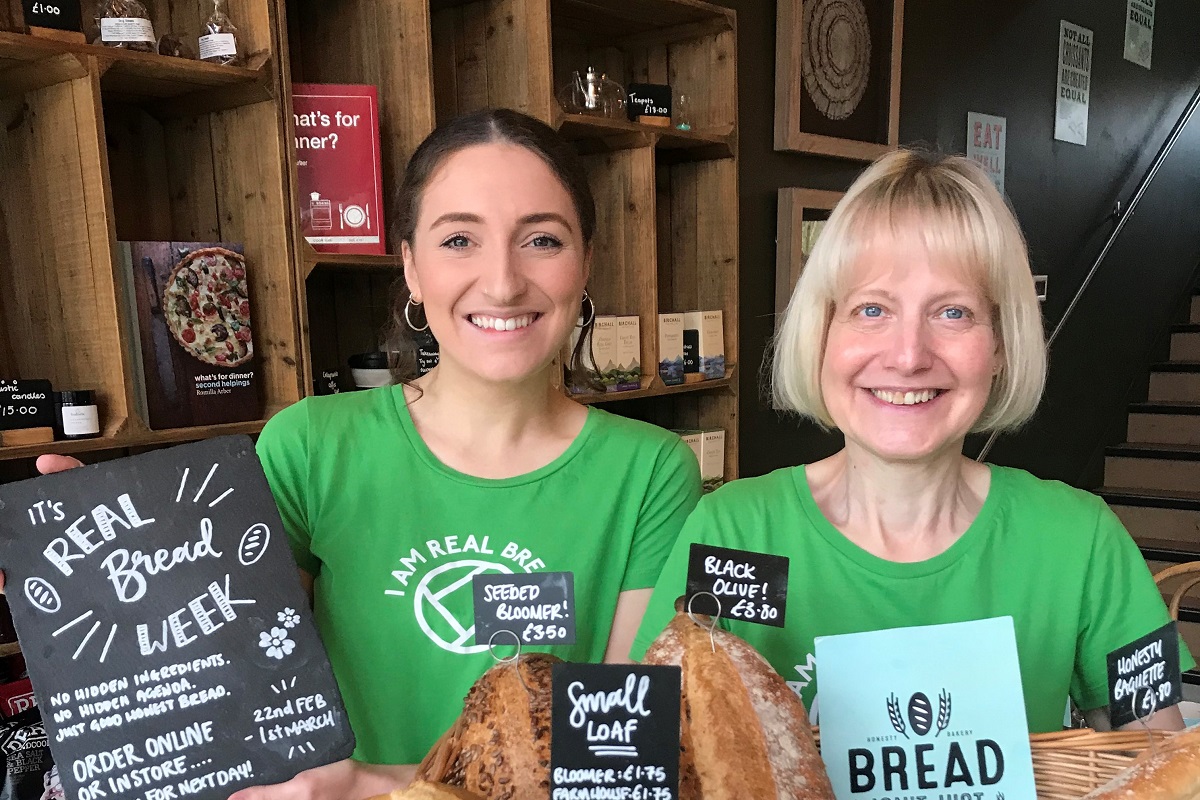 Eilish and Heather celebrating Real Bread Week © Honesty Group
Real Bread gifts
ICYMI, the clock's ticking on your chance to buy this year's exclusive, limited edition Real Bread Week t-shirts, apron and mug. For each sold, Balcony Shirts will make a doughnation to the Campaign. The three designs (dough dealer, loaf monger and flour arranger) are available here only until 31 March!
Other Real Bread gifts available have the I ❤ Real Bread design, and don't forget our book Slow Dough: Real Bread, the Loaf Mark UFO lame, and gift subscription to True Loaf, which includes all the usual supporter benefits.
All Round To Mine: Today Bread
Alex Bettler and co. invite fellow professional Real Bread bakers and bakery owners to their place in Walthamstow on Tuesday 31 March for a catch up. Read details and book your FREE place now.
Please share your Real Bread Week photos and stories
If you'd be happy for us to share/publish photo of you baking (or at least proudly holding your) Real Bread during the week, please email it to us. If you ran or took part in a Real Bread Week class, event or other activity, please drop us a short line to say how it went.
Re-booked
Campaign ambassador, and Bread Angels founder, Jane Mason's first book has been re-published under the new name Making Bread at Home. It includes more than 50 recipes from around the world to bake and share. Order from your local indie bookshop.
Great Scot!
Applications are open for this year's Edinburgh Bakers' Trust grants. A share of £4000 is up for grabs to build skills, cultural or historic awareness and knowledge of Real Bread, Scottish flour and grains. Read details and apply.
Sad farewell
We're sorry to learn that Brick House has closed down, particularly as it was a successful business. Owners Ferg and Sharm took the painful decision after a landlord decided not to renew their lease on one shop, and they were presented with a crippling rent increase on the other. Good luck to the whole team for the future.
Go for gold
We say it all the time, but winning (and even being shortlisted as a finalist in) awards can be help to a business's marketing. Here are just some of those that are open for entries and/or nominations at the moment:
County show
On that subject, these 16 Campaign supporters have been named county winners in this year's National Bakery Awards:
Bristol: Hart's Bakery
Buckinghamshire: Rex Bakery
Cumbria: Lovingly Artisan
Dorset: M's Bakery
Dyfed: Bara Menyn Bakehouse
East Sussex: Poppyseed Bakery
Essex: Flour and Spoon
Isle of Wight: The Island Bakers
Merseyside: Baltic Bakehouse
Norfolk: Bread Source
Powys: The Bakers' Table
Rutland: Hambleton Bakery
Shropshire: Peter's Yard
Staffordshire: Live Love Loaf
Suffolk: Two Magpies Bakery
Worcestershire: Peter Cooks Bread
Good luck on March 11th, when regional and overall winners will be announced.
---
What's your news?
Wherever you are on the planet, if you have something Real Bread related you'd like us to help you share, please email (stuff posted on social media can get missed) a couple of very short lines, including a link to where you have published full details, to us at: realbread@sustainweb.org
We have supporters in countries around the world and we'd particularly love to hear more from those of you outside the UK.
If you haven't done so already, please add your bakery or bakery school to the Real Bread Map, individual classes and events to our calendar, and your good food job vacancies to Sustain's Roots to Work site.
We might post news on social media, rather than here; give priority to paid-up Campaign supporters; and reserve the right not to publish at all.
---
Sippet: A small piece of bread, often fried or toasted, used as a garnish or to dip in things. The British crouton.
Action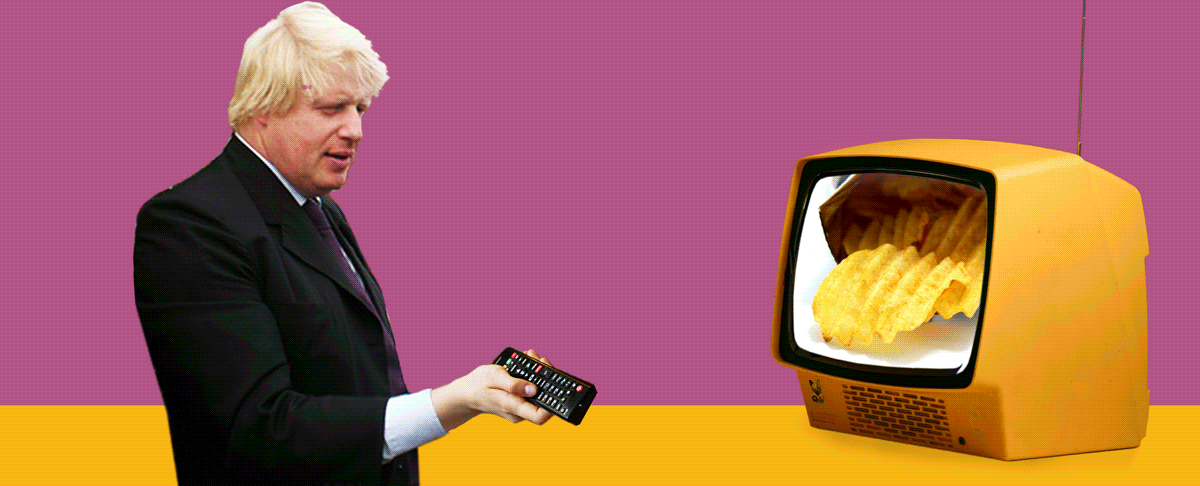 Tell Boris no #ChildHealthUTurn
Support our charity
Your donation will help support the spread of baking skills and access to real bread.