A key focus this year is helping people to bake a better future, one loaf at a time.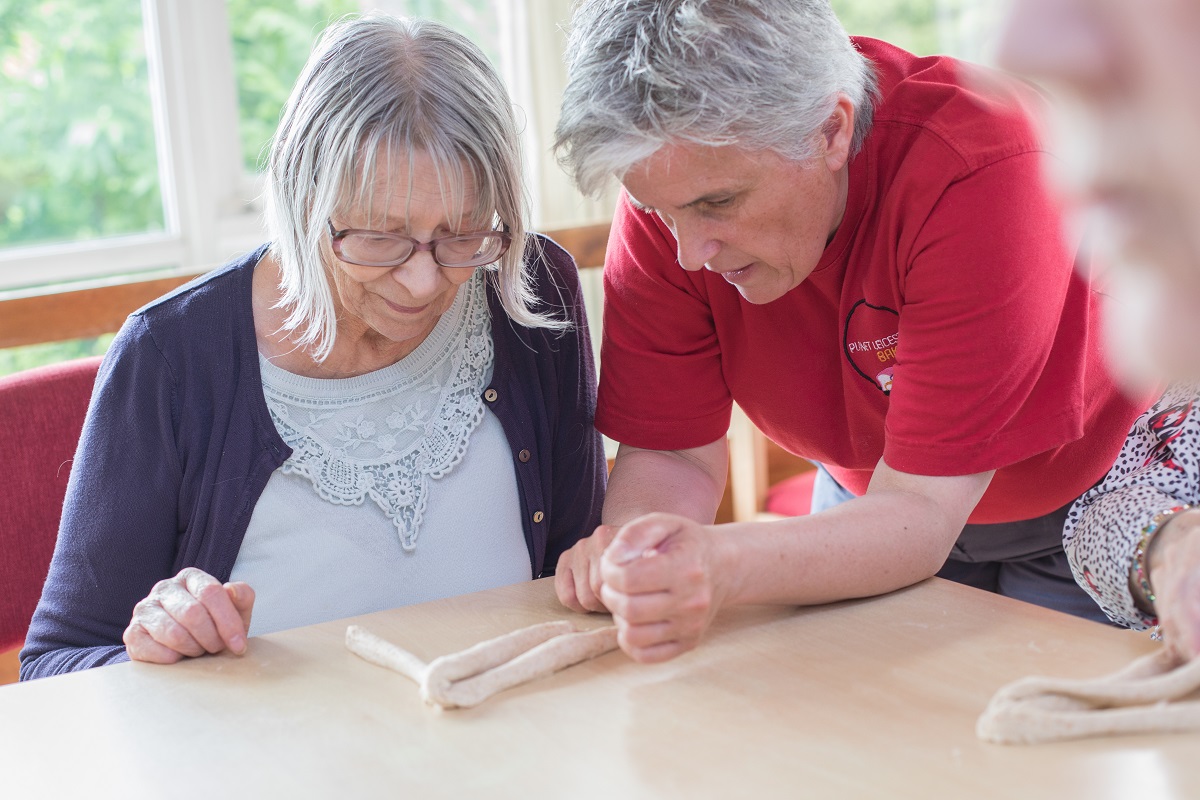 Planet Leicester Bakers: Baking a Difference © Ursula Kelly at www.studiosoftbox.co.uk
The 11th annual international Real Bread Week runs from 22 February to 1 March. As ever, its main aims are encouraging people to:
Buy delicious, nutritious Real Bread from local, independent bakeries
Bake Real Bread and share those skills with others
To find out where, visit the Real Bread Map and look for The Loaf Mark!
Your shout - let us know how your Real Bread went and how we can make it better next year
Together We Rise
A particular focus this year is on the power that Real Bread making has to help people transform their lives.
During the week, we will be publishing stories about and from some inspiring enterprises and organisations that use bread making in their work.We kick off on Saturday 22nd February with an interview with former Better Health Bakery volunteer, and current GBBO champion, David Atherton.
The line up for the rest of the week is:
Sunday 23/2 Stoneham Bakehouse
Monday 24/2 The Lantern Bakery
Tuesday 25/2 The Good Loaf
Wednesday 26/2 Planet Leicester Bakers
Thursday 27/2 Rise Bakery
Friday 28/2 Derwen College
Saturday 29/2 Bread Together
Sunday 1/3 Big River Bakery
…and there are many more on our website already.
We knead YOUR dough
YOU can help the food and farming charity Sustain's work building a future in which more people who have a tougher time than many of us will benefit from the employment, therapeutic and social opportunities of Real Bread making.
Please consider lending your support by:
Doughnating £10 or whatever you feel
Share your story
If you have faced, or continue to tackle, a challenge in life and found that making bread has helped in one way or another, we'd love to hear from you and even help you to share your story.
Perhaps baking helps you with the black dog of depression or anxiety
Maybe you have faced extra obstacles to employment, got your hands in the dough and found 'hey, I'm a baker!'
Have you found that baking with other people going through the same sh*t as you has helped?
Whatever the issues, however bread making has helped, please get in touch!
We also want to hear from more people running great enterprises/organisations that are helping people to benefit from the social, therapeutic or employment opportunities offered by baking.
You can either post a short line on social media or, if you have more to say, drop us a line and we'll give you a steer about writing a longer piece.
Let us see you
We Are Real Bread is our ongoing initiative to reveal the many, varied and often hidden faces of the people behind the rise of Real Bread and we'd love to see YOURS!
Your face, that is, not just your bread.
Post pix of you baking, or proudly showing off your Real Bread, on social media using our #WeAreRealBread hashtag.
Find us
Twitter: @RealBread
Facebook: @RealBreadCampaign
Instagram: @RealBreadCampaign
#RealBread #RealBreadWeek
#WeAreRealBread and #TogetherWeRise!
Support our charity
Your donation will help support the spread of baking skills and access to real bread.