Slash dough to raise dough
Wire Monkey has crafted an exclusive Real Bread Loaf Mark design lame for slashing loaves, making a doughnation to the Real Bread Campaign for each one sold.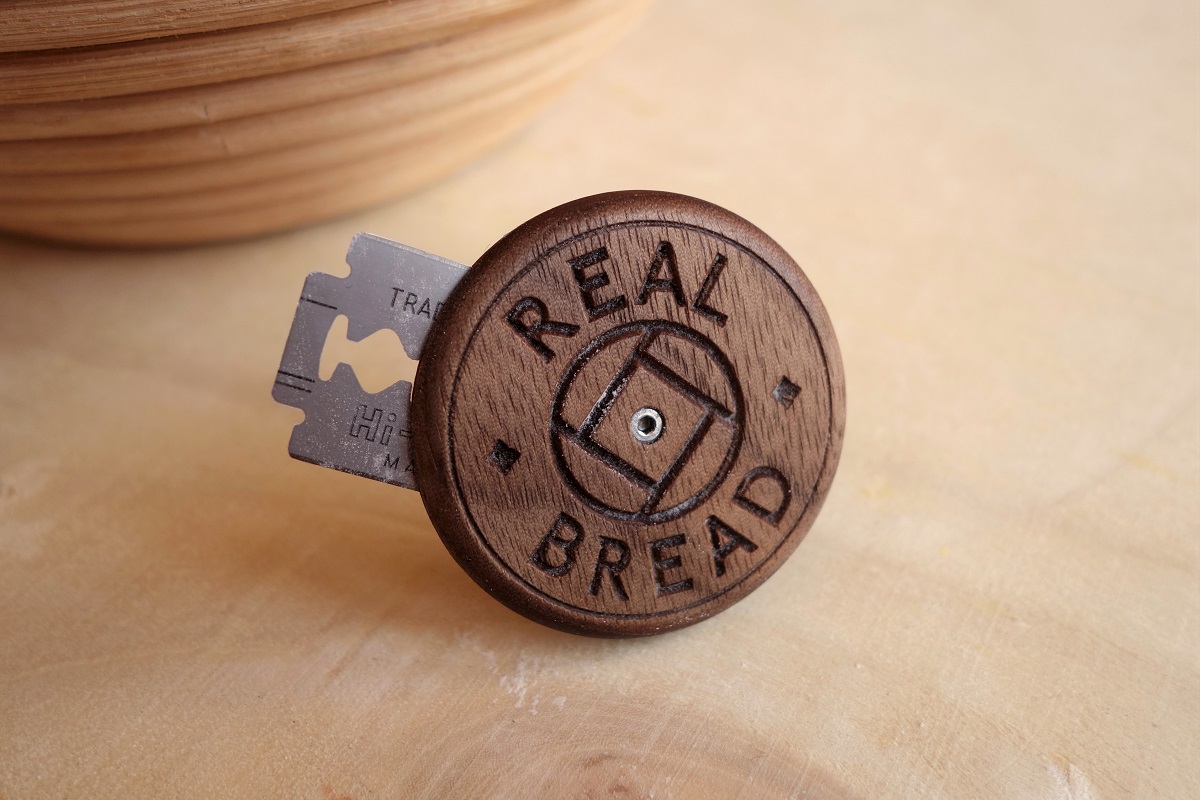 Serving suggestion. Photo by Chris Young / realbreadcampaign.org CC-BY-SA 4.0
The distinctive, circular 'UFO' lame (AKA grignette) is designed and crafted from solid American black walnut by Tyler Cartner in his tiny workshop in Connecticut. It is etched with The Real Bread Loaf Mark. Each comes with one Feather brand Hi-Stainless, platinum-coated, double-edged, Japanese razor blade, allowing skilled bakers to score creative designs.
Tyler says: "I invented the UFO lame for those who prefer to hold the razor while scoring. It allows you to remain intimate with the dough, while adding comfort and safety, and you can store the blade inside when you're done."
The Real Bread UFO lame is available worldwide from Wire Monkey, who will make a doughnation to the Real Bread Campaign for each one sold.
Links to buy from official local resellers:
Share your slashing!
Once you have decorated a loaf using your swanky new Real Bread design UFO lame, don't forget to post a picture of the loaf and lame together on social media, using the #RealBread (and other relevant) tags.
Please also copy in @WireMonkeyShop and @RealBreadCampaign on Insta, and @RealBread on Twitter.
Dimensions: Approximately 45mm diameter and 7mm deep. Photo for illustration only – colour may vary. See seller's listing for further details before you buy.
Support our charity
Your donation will help support the spread of baking skills and access to real bread.