Lords pass amendment calling for more parliamentary oversight of future trade deals
Peers passed an amendment to the trade bill on Monday 7 December calling for more parliamentary approval of trade agreements. The bill is currently at report stage in the Lords, with more debate planned before it returns to the House of Commons (date tbc).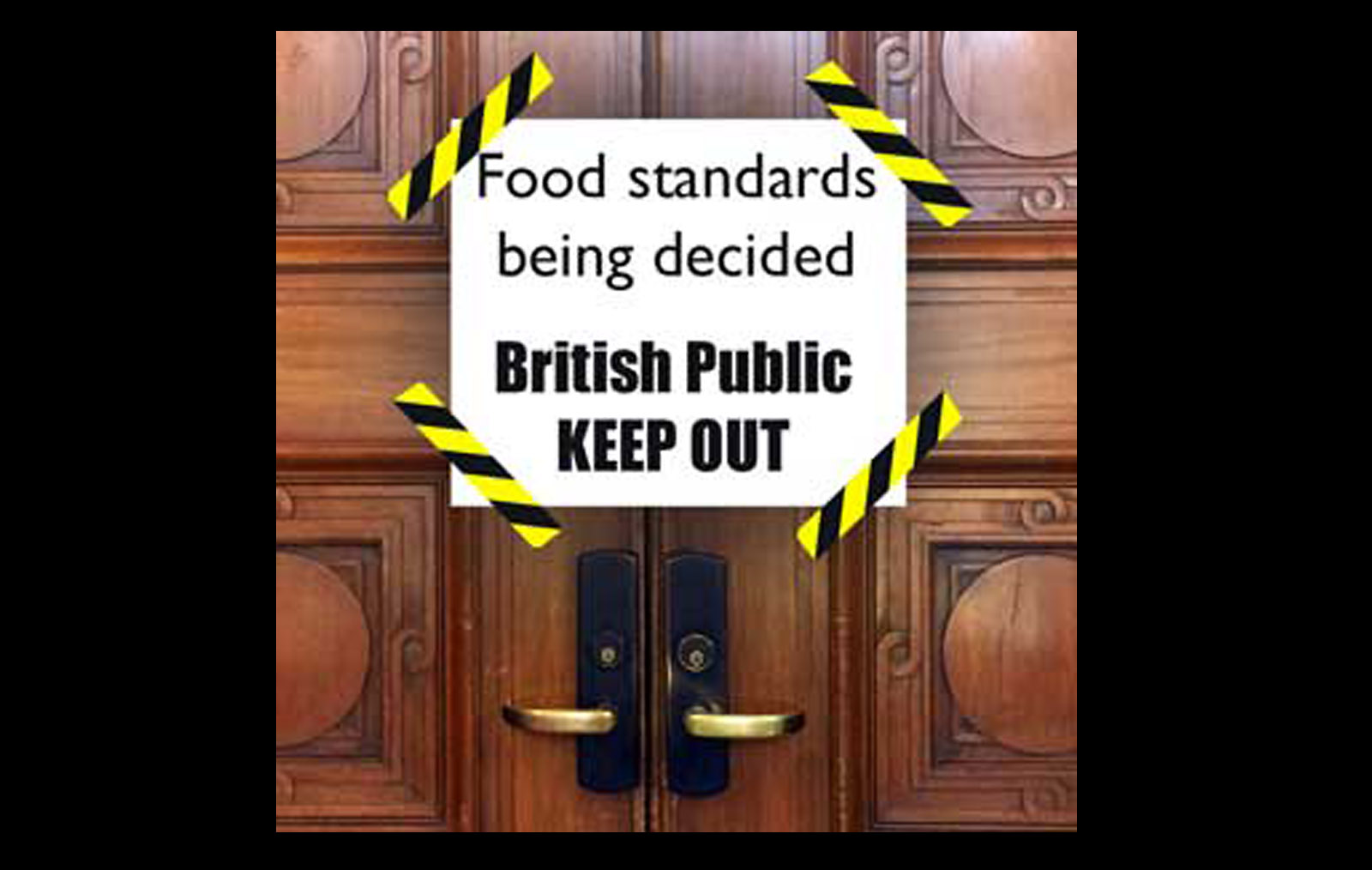 Photo credit: Sustain
Peers in the House of Lords also queried why human health has been explicitly ruled out of the remit of the new, statutory Trade and Agriculture Commission. You can read more on that issue here, as Sustain raised this before it was debated.
During the debate, Baroness Rosie Boycott said:
"If it is not the role of the Trade and Agriculture Commission to consider [public health], who will consider it? We all know the long impact of bad diets - those heavy in sugar, fats and salt. We have seen this as Covid has torn through our communities this year. We legislate very well and effectively that food will not kill you today, but we have nothing on food that will kill you tomorrow or, more to the point, in your children's tomorrows."
She went on to point out that public health is not represented on the current or proposed membership of the Trade and Agriculture Commission, that she was afraid it was "slithering through the cracks", and that if we don't catch it now, "in future it could have very serious consequences for us all".
Baroness Boycott also raised the issue of antimicrobial resistance and made reference to a report published recently by The Alliance to Save Our Antibiotics (of which Sustain is a co-founder) showing how future trading partners for the UK are giving livestock antibiotics to make them grow faster, a practice which has rightly been illegal in the UK and across the EU since 2006.
Other peers who raised the issue of public health included Baroness McIntosh, Lord Grantchester and the Earl of Caithness. Many peers also queried the limited membership of the Trade and Agriculture Commission, including Baroness Henig who said:
"This new body is only going to be successful to the extent that those appointed have wide range of expertise and are well regarded, and who fully understand the relevant issues in a non partisan way. I fully agree with Baroness McIntosh of Pickering that the appointment of members who sit on the Commission should be subject to parliamentary scrutiny and approval."
The scrutiny amendment was laid by Lord Purvis and was passed by 308 to 261.
You can read the debate in full on Hansard here.
Support our charity
Donate to enhance the health and welfare of people, animals and the planet.